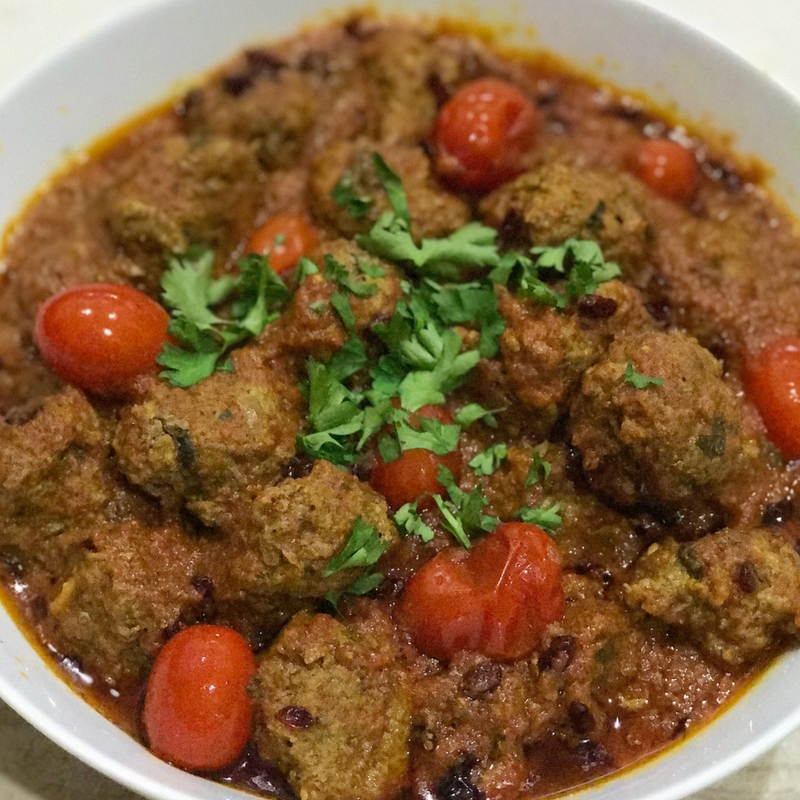 As an Italian and an ethnic food loving connoisseur, meatballs are definitely on the menu when it comes to Italian cooking at my house. However, I have never completely fallen head over heals in love with the oversized balls of meat that accompany many pasta dishes. So, when my friend Ameneh, who is originally from Iran, served Persian meatballs called Koofteh, at a dinner party, I was curious to see what the difference might be. As they say in Italian, "Sacri Fumi!" better known as, "Holy Smokes!" they were Magnifico!
Made with a zesty tomato sauce and infused with a variety of spices and herbs, Ameneh's Koofteh recipe will make the toughest meatball critique fall in love all over again. Only this time it will be Persian style love.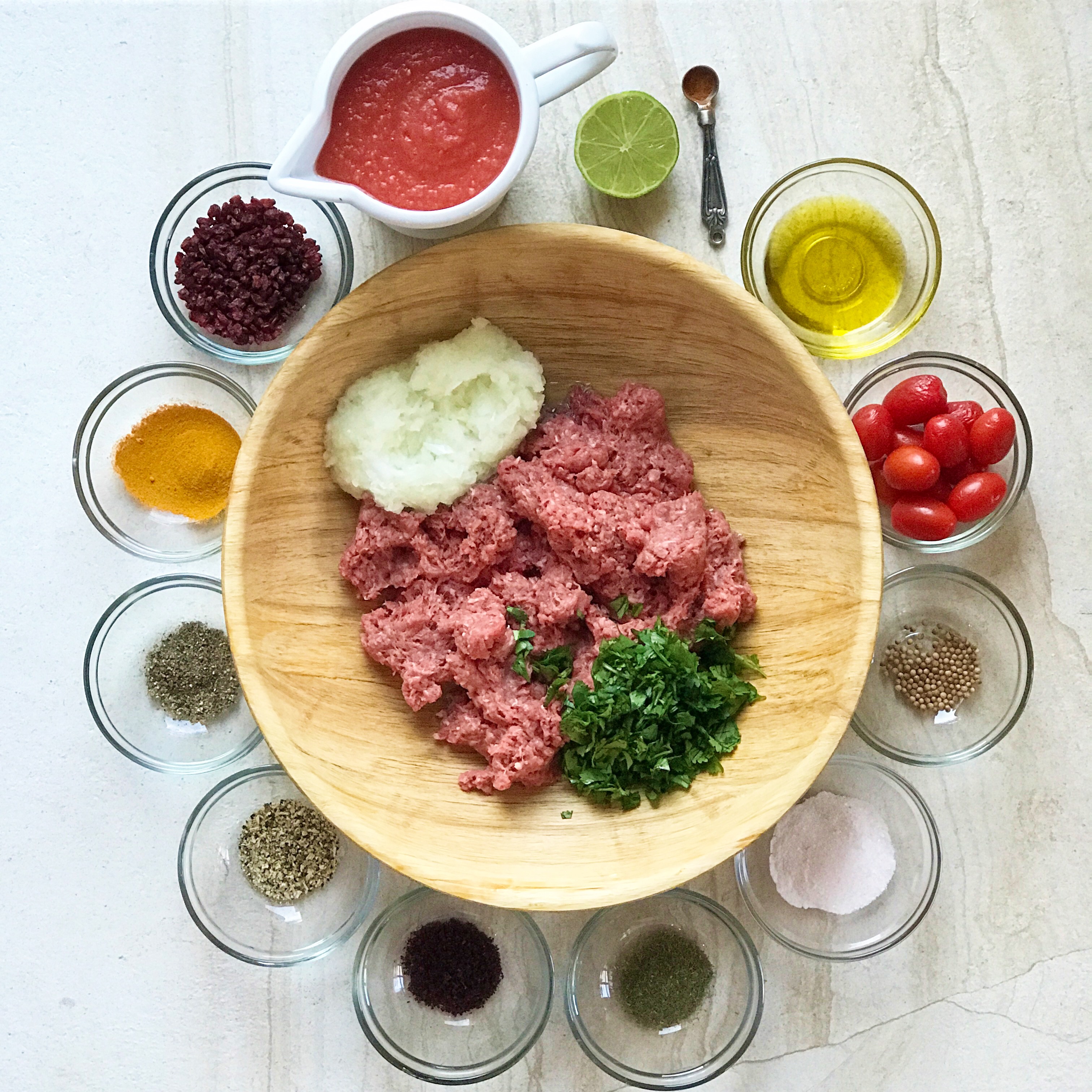 Koofteh in Persian means "pounded or ground" because many years ago in Iran, Koofteh was pounded with a large pestle and mortar to give the meat a sticky texture that held it together when cooked. Many cultures around the world have their version of Koofteh made with a variety of spices, herbs, and other ingredients that make the meatballs culturally unique from one another. One of the ingredients that makes this recipe so amazing are the barberries. You can order them here since they are hard to find at local grocery stores. You can also use the barberries for my Garlic Green Beans with Shallots & Barberries recipe.
The following are a few examples of how other cultures spell and say Koofteh in different regions of the Middle East. No matter how you like your meatballs, Koofteh is a definite must for your next meal. "Nush-e Jan" ("Bon appetite!")
Greece: κεφτές (keftés)
Israel: כופתה (kufta)
India: कोफ़्ता (kofta)
Iran: کوفته (kufte)
Pakistan: كوفته (kofta)
Turkey: köfte
Assyrian Neo-Aramaic: kipti
Print Recipe
Koofteh Persian Meatballs
Yum
A combination of zesty tomato sauce combined with sour lemon and barberries and a slightly spicy kick gives these meatballs an irresistibly unique flavor that will keep you wanting more.
| | |
| --- | --- |
| | |
Finely chop onions in food processor and set aside.

In a large bowl, mix ground beef, onion, cilantro, turmeric, 1 teaspoon salt, sumac, coriander seeds, and cayenne pepper.

Form ground beef into small 1-inch cocktail size meatballs and set aside on plate until all meatballs are formed.

Heat olive oil in large sauté pan over medium heat. Add meatballs in batches if the pan isn't large enough. Do not overcrowd the pan. Brown meatballs on all sides.

While meatballs are cooking, evenly sprinkle remaining 1 teaspoon turmeric and 1/2 teaspoon lemon pepper.

Pour lime juice over meatballs, reduce heat to medium-low and simmer for 10 minutes.

Pour tomato sauce over meatballs and add cherry tomatoes, distributing evenly in pan.

Sprinkle sauce with remaining 1 teaspoon salt, 1 teaspoon dried dill, remaining 1/2 teaspoon lemon pepper, and a light sprinkle of turmeric.

Evenly sprinkle barberries over sauce. Reduce heat to low. Cover and let simmer for 10 minutes.

Transfer meatballs and sauce to a large serving bowl. Serve hot with basmati rice and a salad.
Recipe Notes:
Be generous with the turmeric. There is no such thing as too much turmeric in this dish.
My Koofteh is a traditional Persian Meatballs dish with a French influence.
Lemon pepper is a flavor I use in my recipes often. That's what sets my Koofteh apart from other traditional recipes.
Using 80/20 beef keeps the meatballs tender. Using leaner beef gives the dish a much drier texture and taste.
Recipe by Ameneh Gounilli for www.culinarybutterfly.com