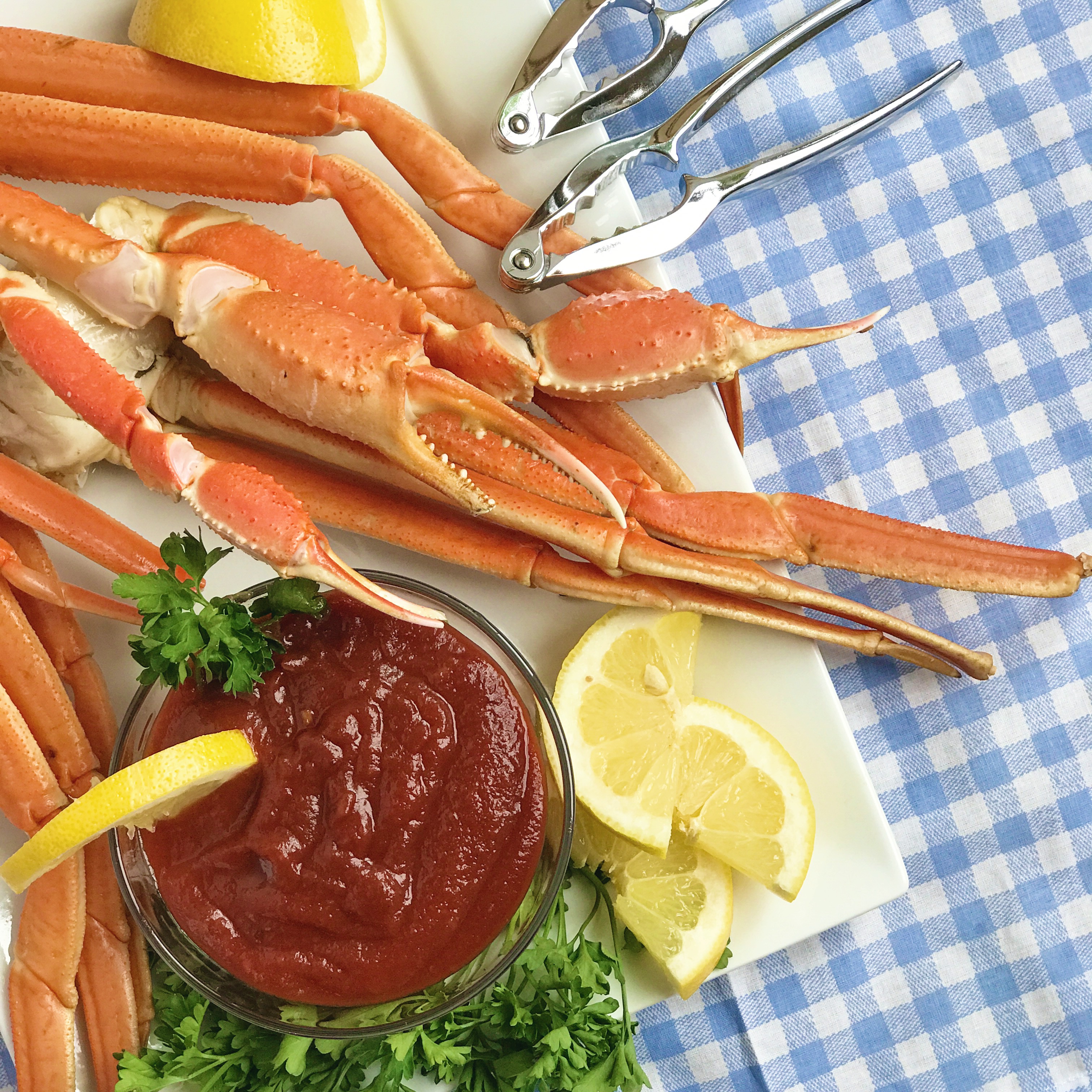 The name cocktail sauce has often intrigued me.  The origin of the name comes from prawns place on the edges of a cocktail glass.  A red dipping sauce, created by a British cook named Fanny Cradock who was an English restaurant critic, television celebrity chef, and writer who frequently appeared on television during the 1960s, and credited for creating the zesty red sauce.  She used her concoction as a condiment served at room temperature and paired with seafood as an appetizer.
If you travel the world, you will find different versions of cocktail sauce. In America, we make it with ketchup or chili sauce, horseradish, lemon juice, Worcestershire sauce, and Tabasco sauce. In Europe, it comprises mayonnaise, tomato sauce and sometimes a dash of whiskey.
Personally, I have yet to taste a bottled cocktail sauce with a fresh, vibrant flavor found in this homemade version. Since we serve the sauce with high-priced seafood, shouldn't the cocktail sauce be just as delicious?
I recently visited Florida and spent a weekend with my friend Laurie, owner of the Basimo Beach Cafes.  While there, I sampled a variety of her recipes found in my cookbook; It Begins at the Table. One of her recipes is a fresh, zesty homemade cocktail sauce I affectionately call "The Real Deal Cocktail Sauce" because it's just that good!
The sauce creates a mouth-watering explosion of flavor when paired with shrimp, crawfish, crab claw, or any seafood you prefer.  The versatility of this recipe allows you to adjust the ingredients to dial up or down the heat. One bite of this sauce and you will never buy a bottled cocktail sauce again. Enjoy!
I hope you enjoy this recipe! If you've made it please share it with me by tagging @culinarybutterfly on Pinterest.
Print Recipe
The Real Deal Cocktail Sauce
Yum
This real deal cocktail sauce creates a fresh flavor explosion when paired with shrimp, crab claw, or your favorite seafood. You can easily adjust the ingredients to dial up or down the heat. One taste of this sauce and you may never buy a bottled cocktail sauce again.
In a small bowl, whisk together the ketchup, horseradish powder, chili sauce, lemon juice, and Worcestershire sauce.

Cover and refrigerate until ready to serve.
Recipe Notes:
Optional ingredients to taste: Tabasco sauce, tarragon, dill, or celery.
One of the biggest challenges I encounter when preparing for entertaining are the ingredients often found in prepared foods. Many times they are filled with ingredients that cause headaches, gastrointestinal distress and more.
I try to use clean ingredients in all of my food so that my guests not only enjoy their meal but the feel good inside and out.
These are the things that are most important to me when preparing food for my family and friends.
It is simple and smart to prepare sauces, dressings and dips with clean ingredients, being careful to avoid those that fall under the umbrella of MSG, GMO's, preservatives and other questionable ingredients.
Recipe by Laurie Kerkinni for www.culinarybutterfly.com