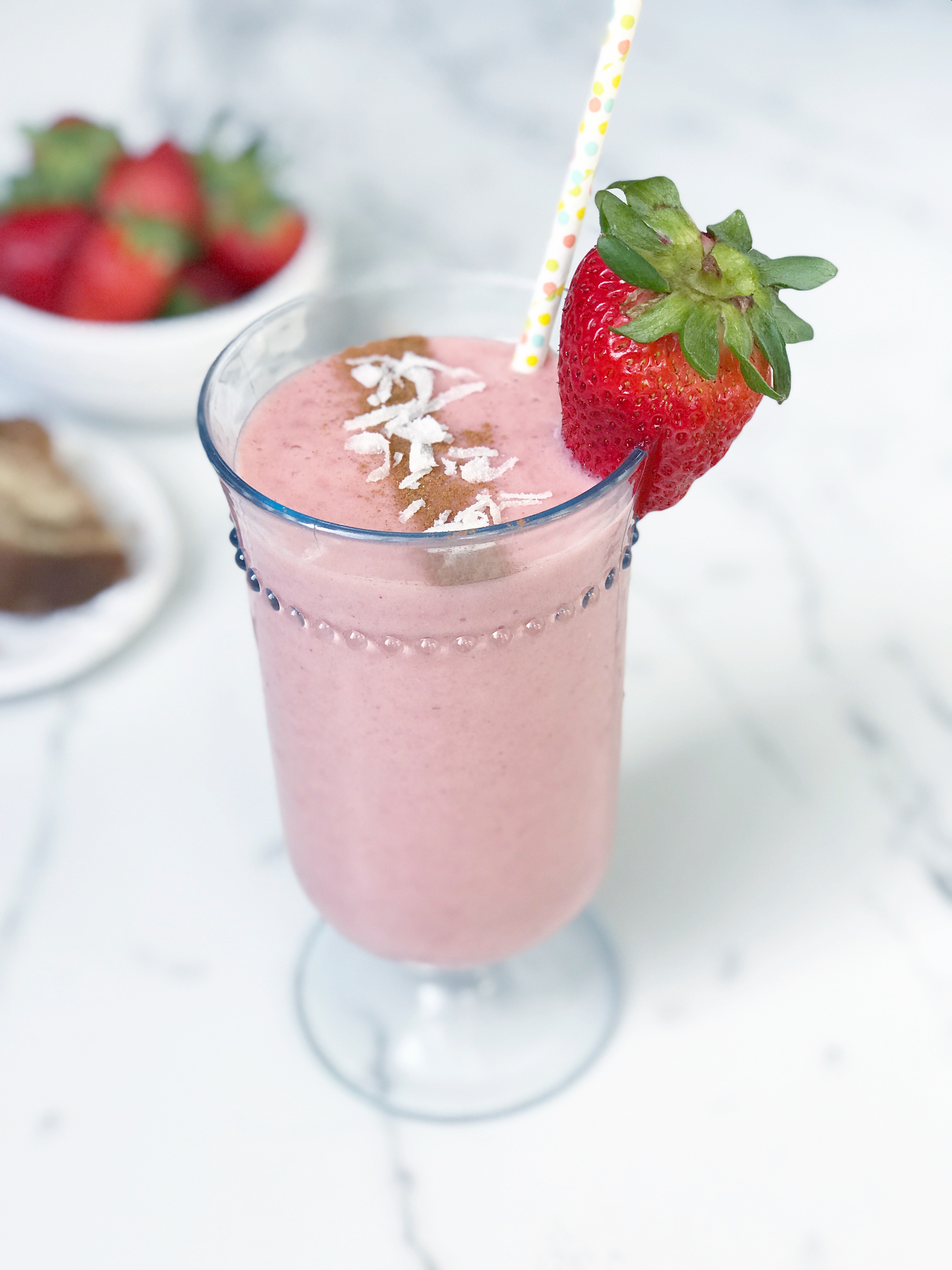 Collagen Peptides are a gift from above for those who want to rebuild and improve the skin's appearance.
Amen to that!
One of my favorite ways to consume collagen is in smoothies. The flavor-less powder doesn't alter the taste of the ingredients in the smoothie, instead, it adds a layer of creaminess for a delicious bonus to your morning meal.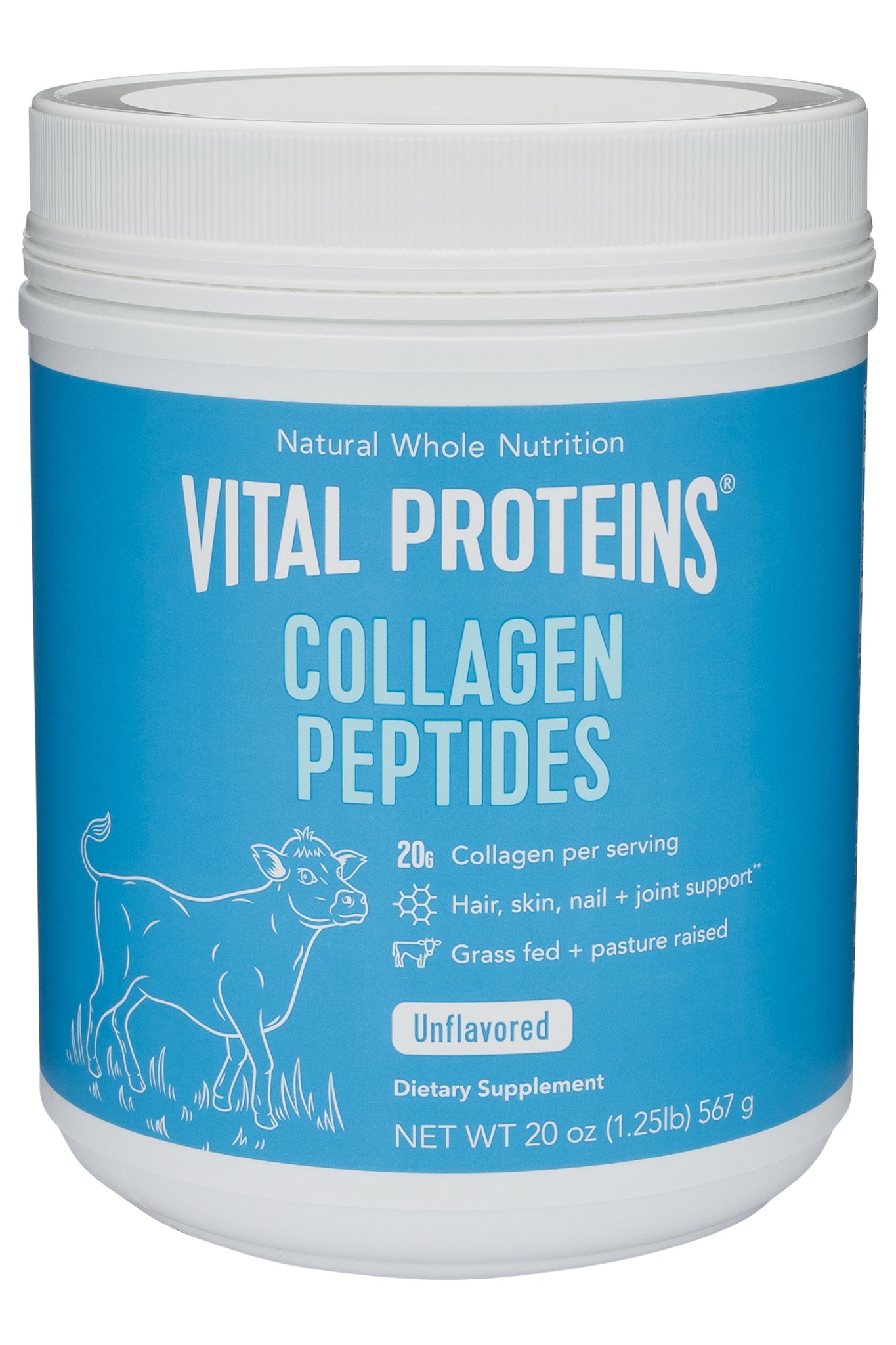 Smoothies aren't just for breakfast anymore. In my opinion, they are the perfect go-to option for a quick lunch, healthy mid-day snack, light dinner, or late night cravings. So much better than a bag of greasy chips.
The tropical flavors in this smoothie are delightfully refreshing but what I love most is the versatility of this recipe. Use it as a base, then change it up by adding spinach, nut butter, mixed berries, a splash of almond milk, cocoa power, or any of your favorite ingredients and create a brand new flavor experience everytime you make it.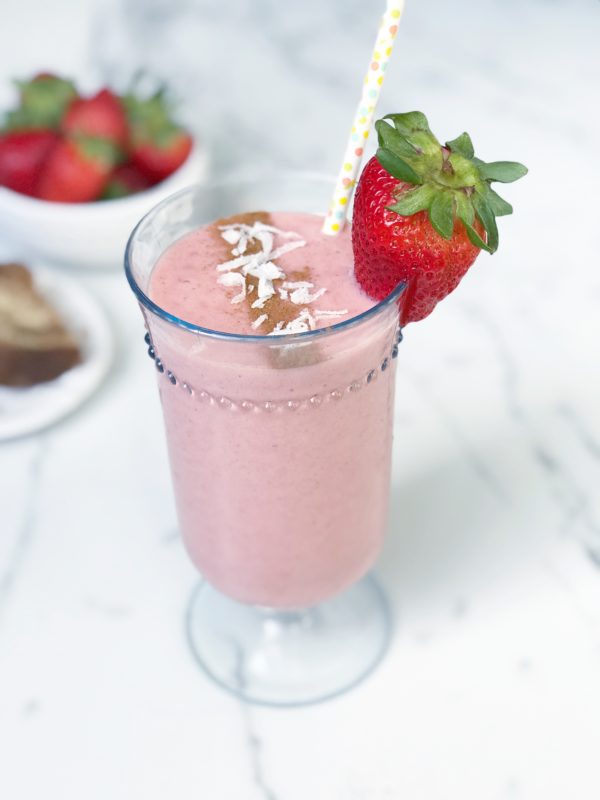 | | |
| --- | --- |
| | |
Place all ingredients in blender and process on high until smooth.

Pour into 2 glasses. Sprinkle top of smoothie with cinnamon and top with shredded coconut.
Suggestions:
You can substitute collagen peptides with protein powder for a delicious protein smoothie.
Recipe by Lisa Soldo-Johnson for www.culinarybutterfly.com