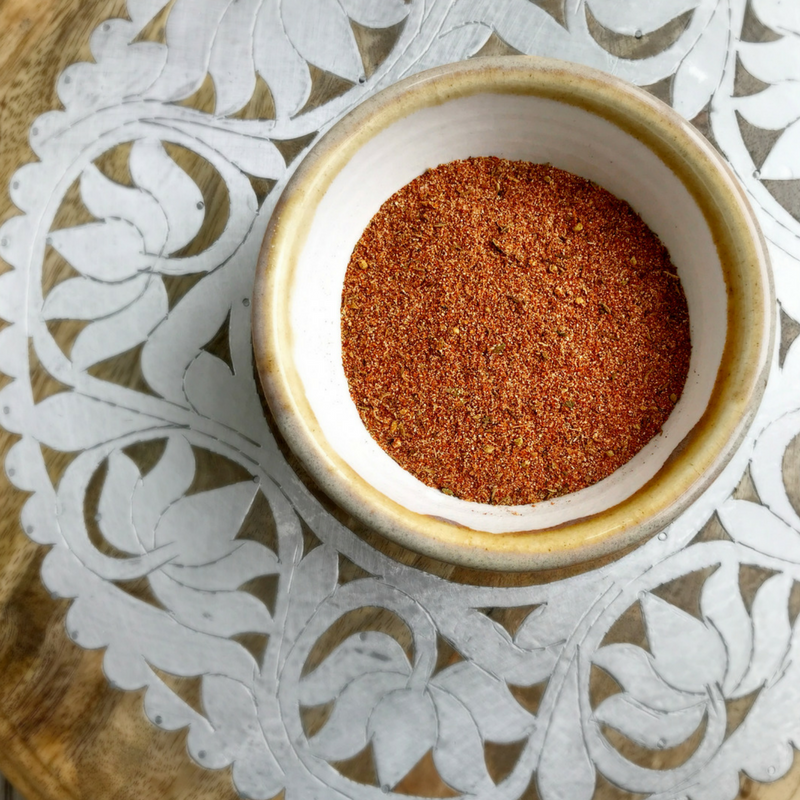 If you are anything like me, you've had those days when you started a recipe knowing that you have all the right ingredients on hand, only to find out that your spice bottle (you know, the one you need at just that moment) is empty.
Could anything be more frustrating when you are in a hurry to get dinner on the table? Well, those days are over.
One of the challenges I have faced in making global cuisine is the eclectic selection of specialty spices sometimes needed in those dishes.
There have been times when I have resorted to ordering hard to find spices on Amazon or hunted down the nearest Middle Eastern or Asian grocery store for just a teaspoon of a specific seasoning.
Crazy right?
That's when I decided to start making my own, and since then life in my kitchen has gotten a whole lot more manageable.
It's true that not all spices or seasonings can be made at home. One of the Persian recipes I have on my blog calls for dried lemon flakes.
It just happened to be one of the most important ingredients needed to give that authentic Persian flavor to that dish. In this case, I did have to order the ingredient, but I find that is more of an exception than the rule.
Another recipe from Israel called for a spice called Baharat. Again, it was the defining ingredient in the dish to give it that specific flavor.
Luckily, Baharat is made from a combination of standard spices found in most spice cabinets, so I was in luck!
The point is, don't limit your meals to the basic seasonings in your spice cabinet.
There are so many incredible global flavors you can create using everything you already have on hand. Starting with this Cajun seasoning. Try out this spice in my Creamy Cajun Pasta with Shrimp & Andouille Sausage recipe.
It's one of my favorite recipes!
| | |
| --- | --- |
| | |
Add all spices to a jar, close and shake until spices are completely combined.

Transfer to a spice jar and use within 12 months.