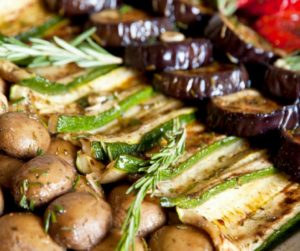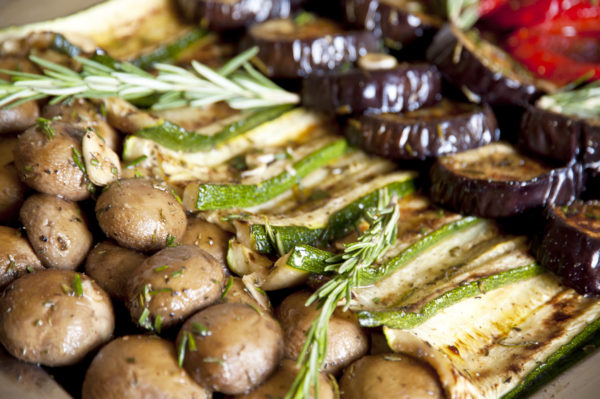 | | |
| --- | --- |
| | |
Preheat oven to 425 degrees Fahrenheit.

In small sauce pan, melt butter on low. Remove pan from heat and pour in olive oil, stirring to mix.

On large baking sheet, drizzle half of the butter & oil mixture on bottom of pan.

Lay prepared vegetables on the baking sheet in a single row lengthwise.

Drizzle remaining butter and oil mixture evenly over the top of the vegetables.

Sprinkle the Italian seasoning, salt and pepper over the top of the vegetables. Lay fresh rosemary sprigs on top of vegetables.

Roast the vegetables approximately 20-30 minutes or until they are tender and begin to brown. Carefully turn the vegetables over once they begin to brown. If they are browning too fast, lower heat to 400 degrees.

Remove from oven, adjust the seasoning to taste and transfer to a serving platter.
Recipe by www.culinarybutterfly.com