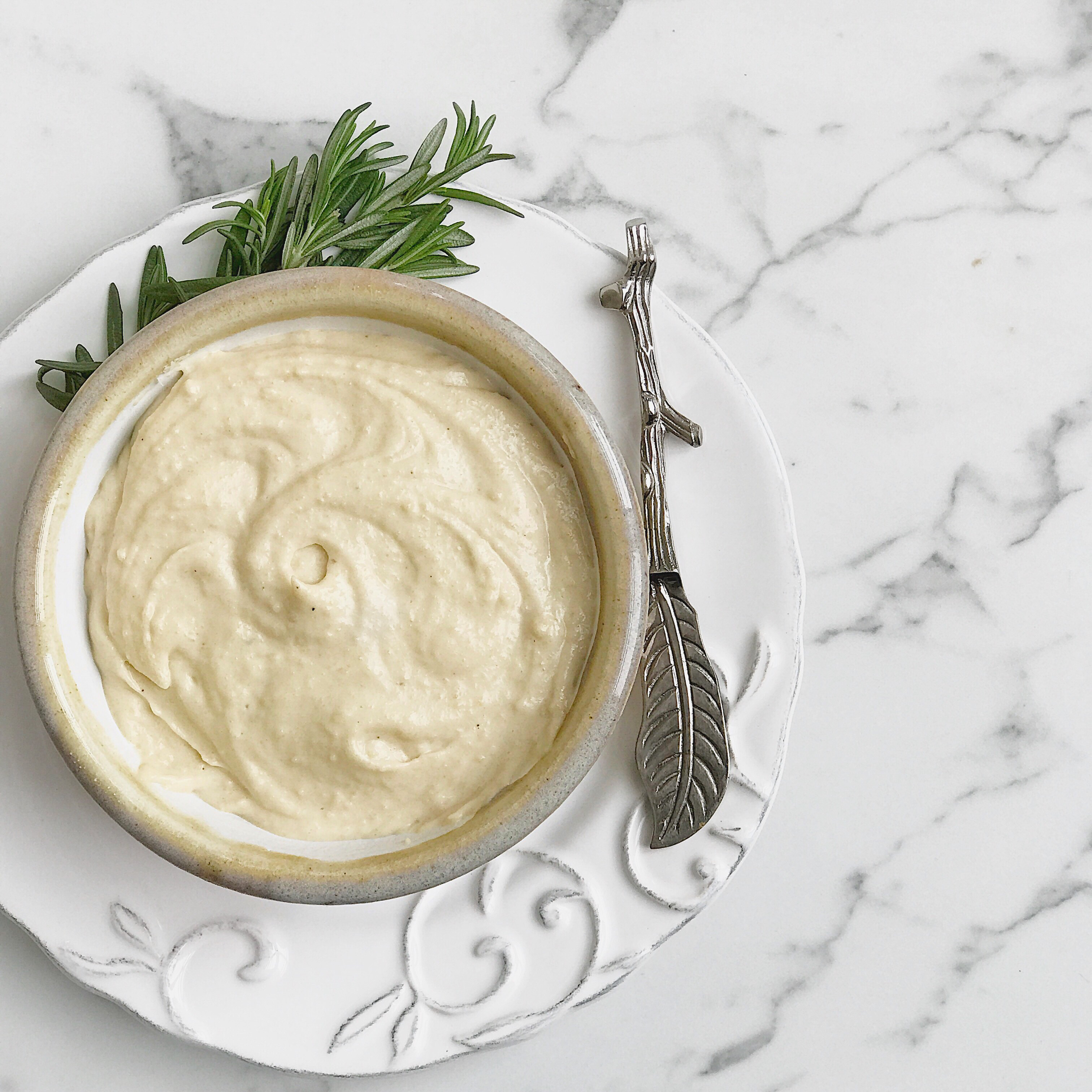 I just adore homemade nut cheese.  This creamy, spreadable snack is easy to make and only takes a few basic ingredients. The nutritional benefits are huge and make it worth every scrumptious bite you eat.
There are so many wonderful ways to enjoy nut cheese.  Spread it on your favorite cracker, enjoy it as a dip for vegetables, butter your toast, toss some in your smoothie for extra protein, or serve it with olives, bread, and a glass of wine for a lovely appetizer. Whip up a batch of nut cheese today and prepare for something good!
I hope you enjoy this recipe! If you've made it please share it with me by tagging @culinary.butterfly on Instagram or @culinarybutterfly on Pinterest, or by using the hashtag #culinarybutterfly on Facebook
Print Recipe
Dairy-free Cashew Cheese
Yum
A delicious gluten-free, dairy-free cheese and nut spread that makes a healthy snack anytime of the day.
Place the cashews, lemon juice, and salt into a blender and process on high until slightly smooth.

While the blender is running, pour the water into the blender and continue to process until smooth and creamy. Add more water to thin out if needed. It should be a bit thinner than a peanut butter consistency.

Transfer mixture to a medium bowl, cover and refrigerate. Use within a week.
- You can also add in your favorite chopped herbs to alter the flavor to your liking.
- Cashew Cheese will thicken a bit overnight.
Recipe by Lisa Soldo-Johnson for www.culinarybutterfly.com