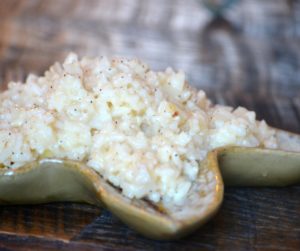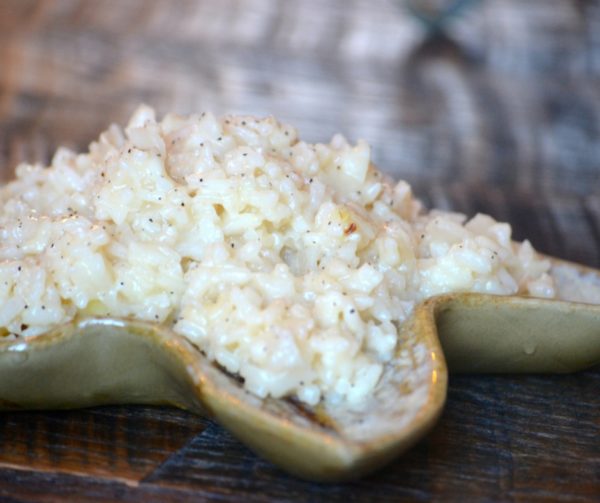 | | |
| --- | --- |
| | |
In medium pot, simmer vegetable stock on low.

Using a separate large non-stick saucepan heat olive oil over medium heat. Add in shallots, sauteing for 3 minutes or until translucent. Add in garlic and saute for 1 minute.

Add rice and saute for 2-3 minutes or until there is a slightly nutty aroma. Do not let rice burn.

Add the wine and allow the rice to cook until liquid is almost absorbed, stirring continuously.

Add a ladle, 1/2 cup or so at a time, of hot vegetable stock to the rice and stir continuously until liquid is mostly absorbed. When rice appears almost dry, add another ladle of stock and repeat the process until there are about one ladle of stock remaining.

Add in the Parmesan cheese and remaining stock, stirring until almost all liquid is absorbed.

Stir in 2 tablespoons of softened butter. Add salt and pepper and adjust seasoning to taste.

Remove risotto from heat and transfer to a serving bowl. Serve hot.
The finished risotto texture should be tender with a tiny bit of crunch.
Recipe by www.culinarybutterfly.com