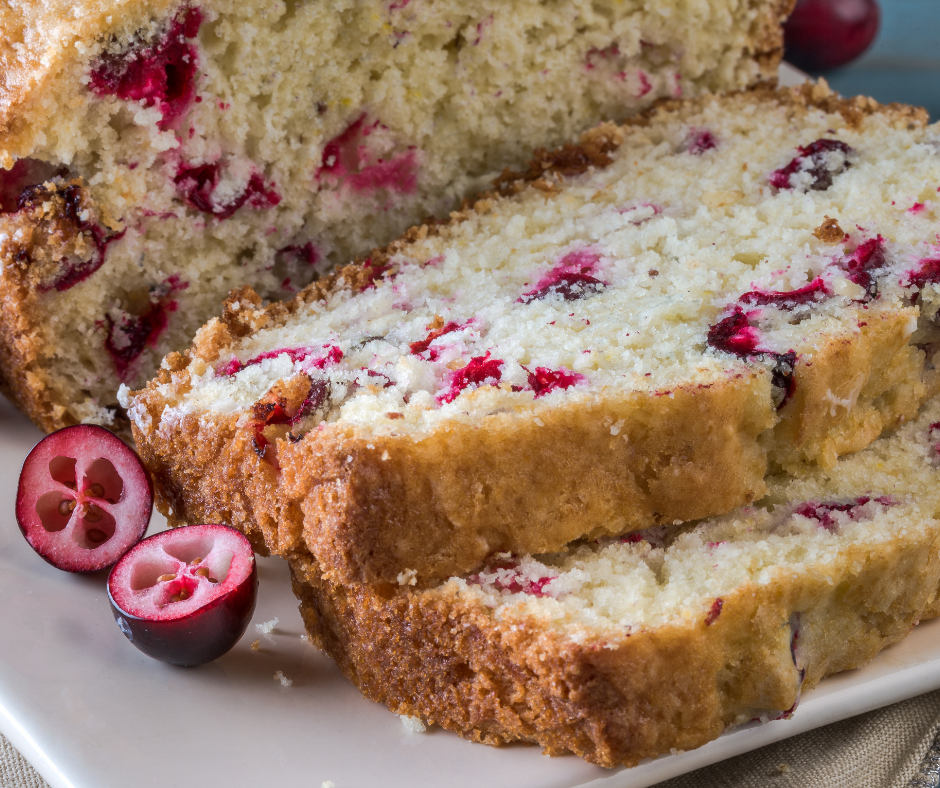 Melt in Your Mouth Cranberry Orange Creme Fraiche Bread is a new creation born out of a desperate need to quickly use up an embarrassing amount of frozen cranberries I collected at the end of the holiday season this year. That's when they are the cheapest to buy and perfect for freezing. It was a great idea until my freezer door popped open in the middle of the night and unthawed each and every last bag. Unfortunately, my freezer didn't care that I had big plans for all of those cranberries and which did not include baking with them all at once. I'm pretty sure this is where the old saying, "Necessity is the mother of all invention" came to be.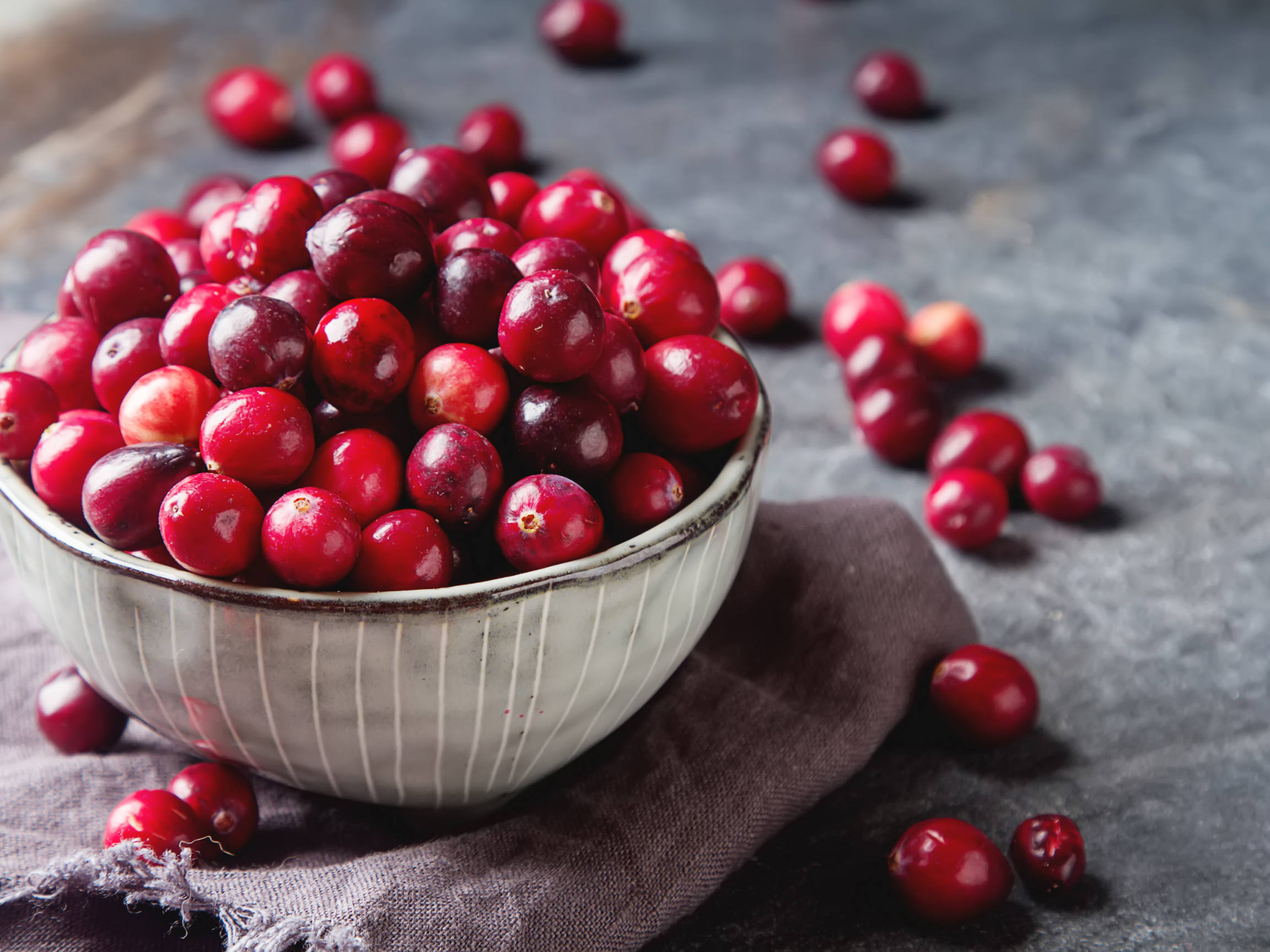 As a child, one of my favorite foods to devour at Christmas-time was freshly baked cranberry bread that my mom would make. Back then she used soup cans to bake the most adorable little loaves that she would slice into small rounds of bread and display them on a beautiful plate to serve to guests. I honestly think I would have hoarded all of her cranberry bread for myself if she had let me. Today, cranberry bread is still my favorite but baking them in soup cans, well let's just say, some things are better left in the past.
In the spirit of re-invention, I created a cranberry bread that resembled my mom's old recipe but added in a few unexpected ingredients to bring this delicious treat to a whole new level of fantastic. The combination of these ingredients is what makes this recipe incredibly moist while still keeping it flakey. The result is a super moist bread with a lightly sweet flavor and an explosion of sour cranberries in every bite. The only thing wrong with this bread is it's ridiculously hard to stop eating. I'm pretty sure my mom would have agreed. Enjoy!
Print Recipe
Melt in Your Mouth Cranberry Orange Creme Fraiche Bread
Yum
My cranberry orange bread is super moist, bursting with flavor, and melt in your mouth delicious! The secret ingredient to making this bread do delish is a combination of creamy creme fraiche and avocado oil. You can even make it gluten and dairy-free!
Preheat the oven to 350 degrees F.

Grease two 8 x 4-inch bread pans and set them aside.

Combine the flour, baking powder, and baking soda in a bowl and set aside.

In a small bowl, whisk together the creme fraiche, orange juice, orange zest, orange extract(optional), and avocado oil until blended. Set aside.

Using a standing mixer or hand mixer, beat the eggs, butter, and sugar together for 3-minutes until the mixture is creamy and has expanded. This is an important step in the success of the bread.

With the mixer running, pour the creme fraiche mixture into the batter until blended.

Slowly add the flour mixture and beat only until the batter is combined.

Using a spatula, stir in the fresh cranberries until blended throughout the batter.

Pour half of the batter in each pan, transfer to the oven and bake approximately 35-minutes or until a toothpick comes out dry from the bread. Note: Each oven bakes differently so it is important to pay attention to necessary the timing of your oven.

Remove the pans from the oven to cool slightly and carefully tip the bread onto a cooling rack to cool.
In a small bowl, whisk together the powdered sugar, lemon juice, and cream until well blended.

Once the bread is cooled, drizzle the glaze over the top of each loaf.