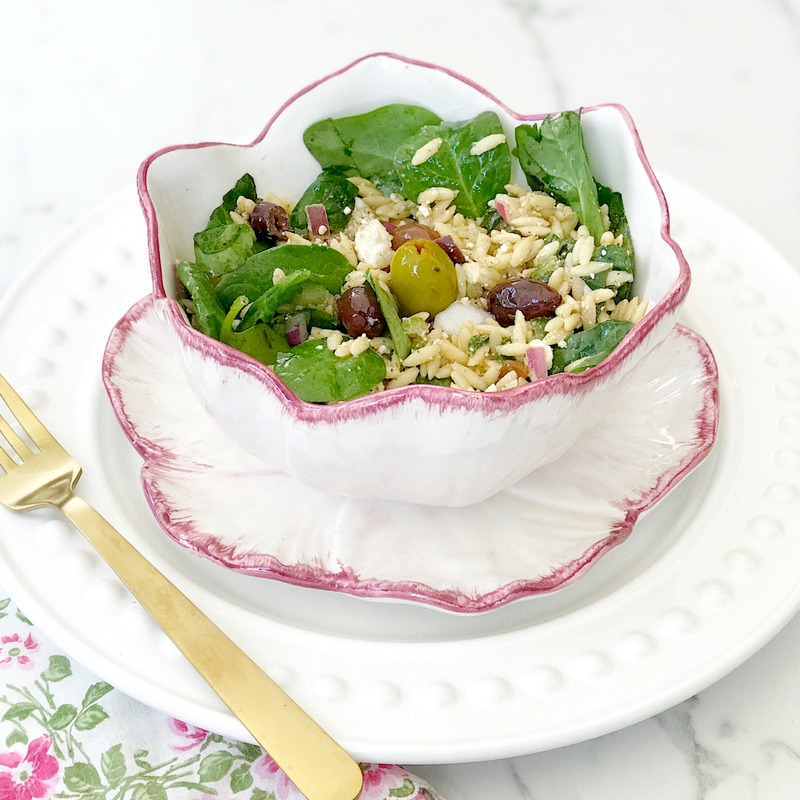 When I was growing up, my mother worked full time, so family dinners were deliciously predictable. My mom stayed true to her famous five; fried pork chops with mashed potatoes and homemade gravy, Italian spaghetti and meat sauce, tuna and noodle hot dish, homemade soup, and pot roast on Sundays. She detoured from those meals whenever she had the time to get creative, but regardless of what she served for dinner; it always came with a salad.
Old habits die hard. It wasn't until I was well into my twenties I even considered preparing a salad made from anything but iceberg lettuce, wedged tomatoes, sliced cucumbers, and Wishbone Italian dressing. In my mind, that's how everyone makes a salad until I discovered a love for foods from other cultures.  It introduced me to a whole new world of flavors and ingredients that brought me a deeper appreciation for salad.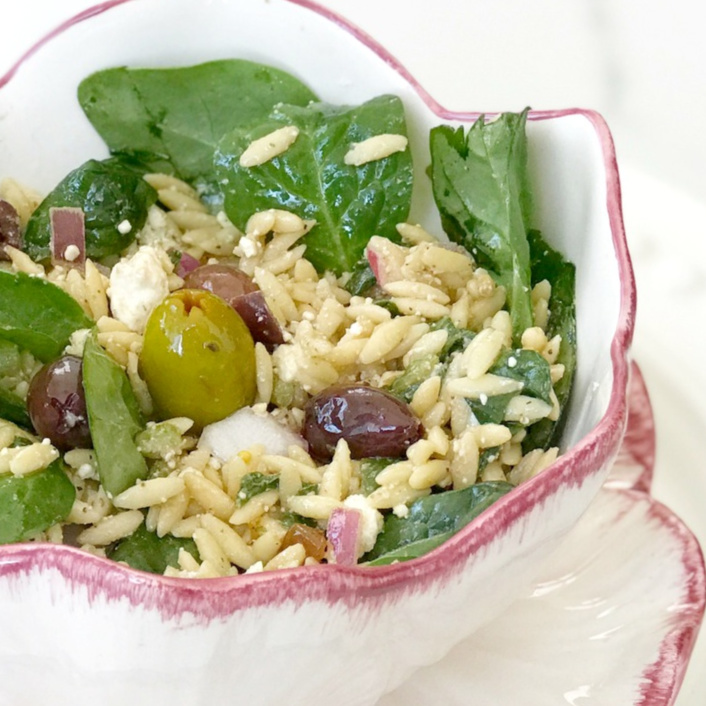 Since then, I have absolutely loved new salad ideas. There is hardly an ingredient on earth that can't incorporate into a salad. Yet, once in a while, there is the one I come back to again and again. Mediterranean Orzo and Spinach salad is not a new creation by any means. There are many delicious interpretations of this celebrated salad in the culinary universe.
I prefer my version because of the subtle Mediterranean influence infused into the flavor. A great salad should never be predictable or boring. A salad should leave you wanting more when the bowl is empty. To me, that is the beauty of this dish. I always want more.
I hope you enjoy this recipe! If you've made it please share it with me by tagging @culinary.butterfly on Instagram or @culinarybutterfly on Pinterest, or by using the hashtag #culinarybutterfly on Facebook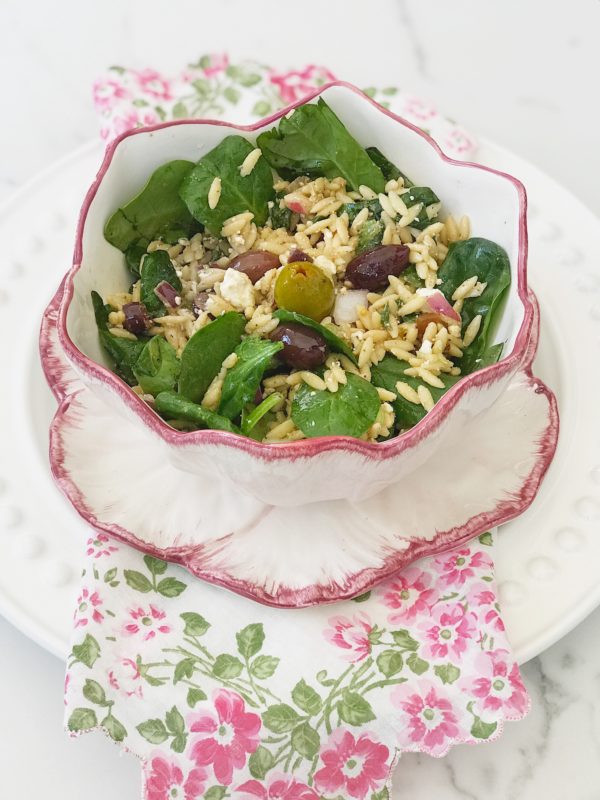 | | |
| --- | --- |
| | |
Cook and drain the orzo according to the directions on the package. Rinse the orzo in a mesh colander with cold water to remove any extra starch and to cool down. Transfer to a medium bowl. Toss the orzo with 1/2 tablespoon olive oil and 1/2 teaspoon salt and set aside.

Add the spinach, red onion, olives, feta cheese, and red bell pepper.
In a small bowl, whisk remaining 1 1/2-tablespoon olive oil, lemon juice, remaining 1/2 teaspoon salt, and Herbs De Provence. Pour the dressing over the salad and gently toss until combined. Cover and refrigerate until ready to serve.
Ideas!
Chilling your salad bowls ahead of time creates an extra special touch when serving this salad.
Recipe by Lisa Soldo-Johnson for www.culinarybutterfly.com