Mandarin Salad w/ Cilantro Vinaigrette & African Smoke Tilapia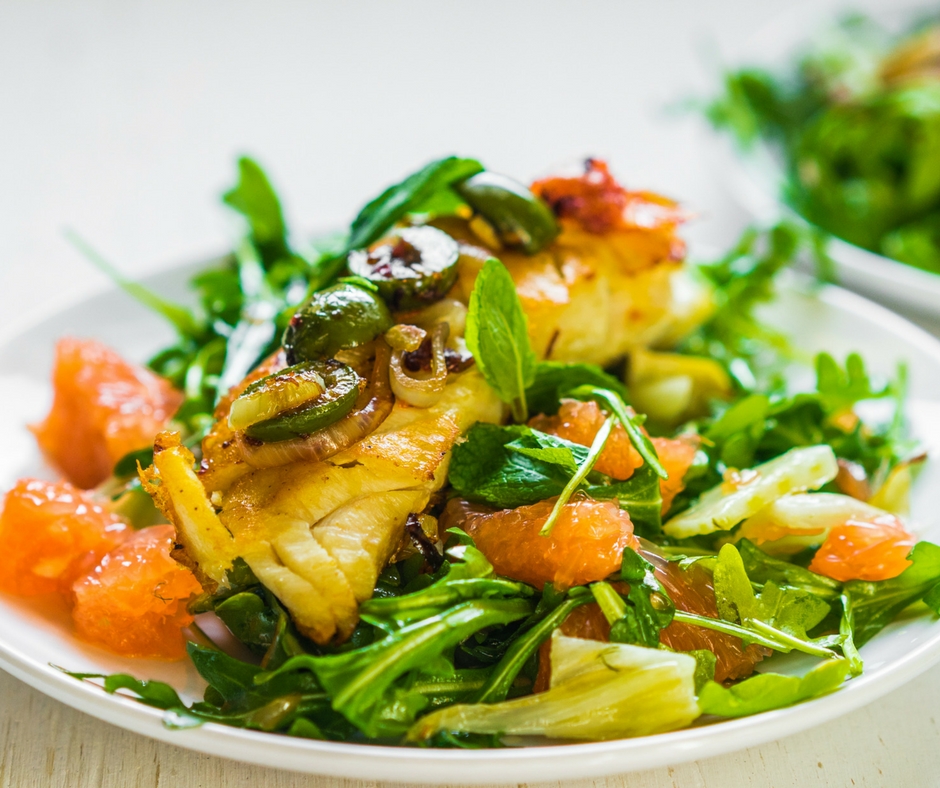 Print Recipe
Mandarin Salad with Cilantro Vinaigrette & African Smoke Tilapia
Yum
The combination of the smoke-flavored fish combined with the juicy sweetness of the oranges and zesty dressing make every bite just delicious. Substitute the Tilapia with Salmon for an entirely new flavor experience.
| | |
| --- | --- |
| | |
Preheat oven to 425 degrees Fahrenheit.

Line broiling pan or baking sheet with tin foil, spray with cooking spray and lay tilapia on the foil with room on the sides of each fish. Drizzle olive oil over fish, sprinkle with sea salt and South African Smoke to lightly coat the fish (add more if you like more seasoning).

Bake for 15 minutes or until fish is white and flaky. Remove from oven and set aside.
In small blender, add vinegar, cilantro, onions, honey, mustard, salt and pepper. Process on high 20 seconds.

Pour liquid into small bowl and slowly whisk in the olive oil until smooth.
Place lettuce and oranges in a large bowl. Drizzle dressing over salad and toss gently. Separate salad onto serving plates and place a piece of tilapia on each salad before serving.
Recipe Notes:
If you like it hot, you can add a little spice to the dish by lightly sautéing sliced Jalapeno peppers and a sprinkle of salt in olive oil and placing them on top of the fish for an extra kick.
Recipe by www.culinarybutterfly.com