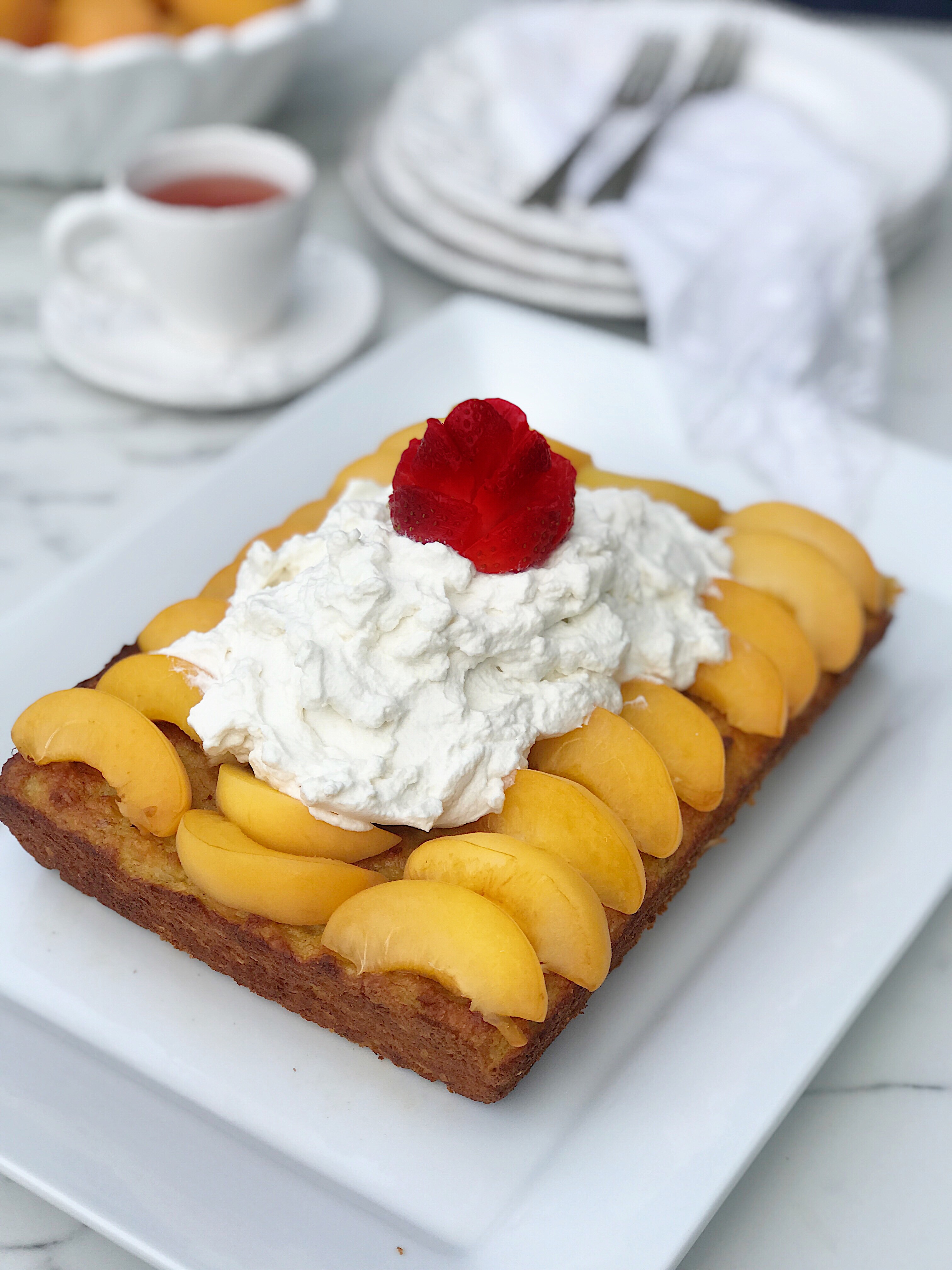 With the holidays upon us, it's time to plan the menu for those festive gatherings. Today, I experimented in the kitchen with a new dessert idea. Gluten-free, dairy-free banana coconut mango cake delightfully combines your favorite fruit topped over a moist coconut almond flour cake and dairy-free coconut whipped cream.
I had my daughter, Lexi, in mind when I created this dessert.  With gluten and dairy intolerant eaters in my family, I try to create delicious dessert options she will enjoy just as much as the rest of my family. Sometimes they work and sometimes.. .well.. .not so much. Today, I achieved success!
There are so many things I like about this recipe including its flavor and texture. In my experience, gluten-free baked goods can often be dull and dry with a taste over-shadowed by the odd chalky feel left in your mouth after only a few bites. Not my idea of a worth-while dessert. This recipe has none of those characteristics, which makes it perfectly suited for the entire family.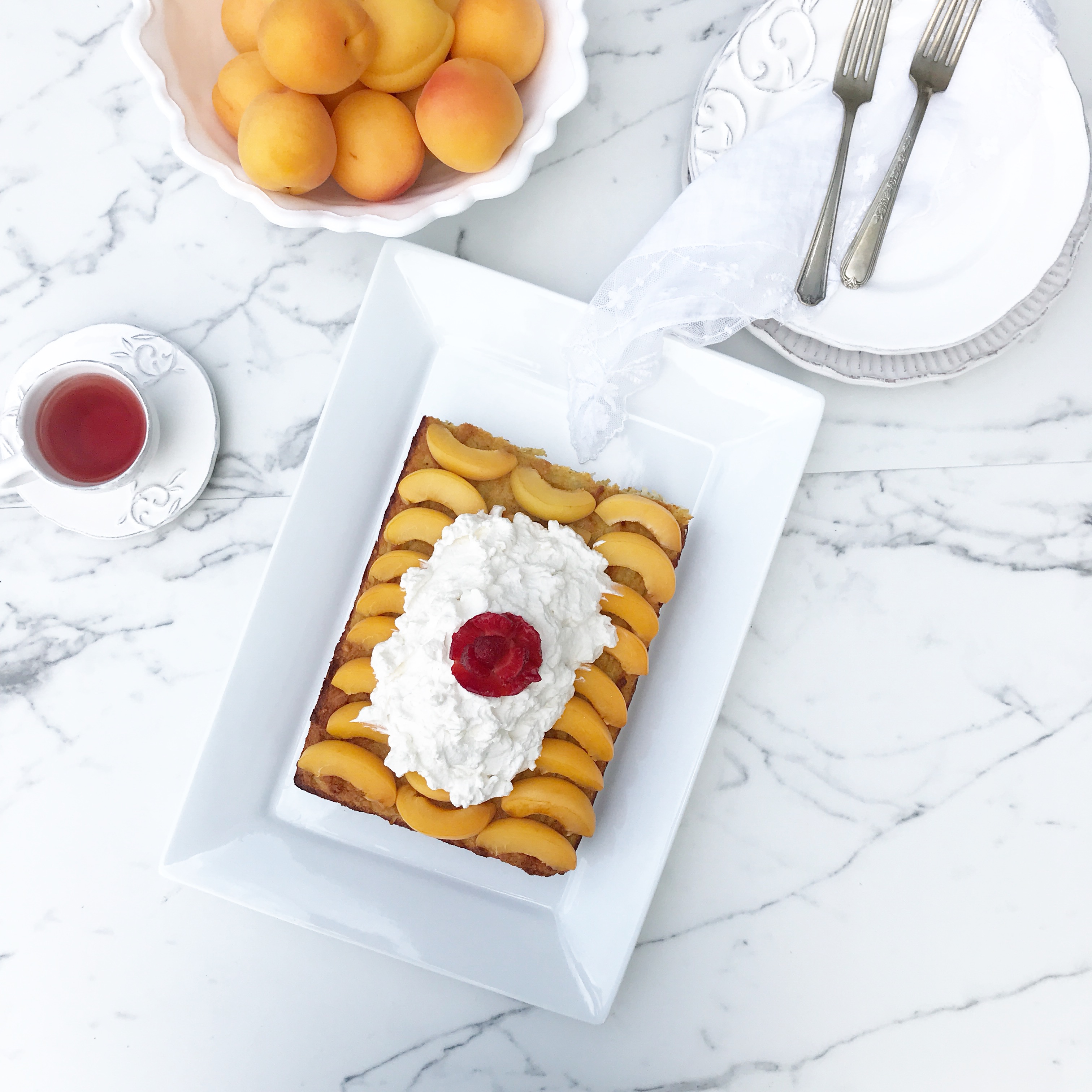 This dessert is easy it is to make and versatile in every way. If you are not a fan of mango, use your favorite fruit puree in the cake batter in place of the mango puree. Add your choice of fruit topping like raspberries, blueberries, strawberries, peaches, pears, bananas, or a combination of all. Use heavy whipped cream instead of coconut whipped cream if you aren't serving it to a dairy-intolerant eater.
If you really want to have some fun, serve it with my Frozen Banana Ice cream, and you'll be the hit of the dinner-time show! Go nuts and have fun with this dessert. Happy Holidays!
I hope you enjoy this recipe! If you've made it please share it with me by tagging @culinary.butterfly on Instagram or @culinarybutterfly on Pinterest, or by using the hashtag #culinarybutterfly on Facebook
Print Recipe
Banana Coconut Mango Cake Recipe | Gluten-Free & Dairy-free
Yum
A light coconut almond gluten-free cake topped with your favorite fruit and served with dairy-free coconut whipped cream for a gorgeous dessert for every occasion.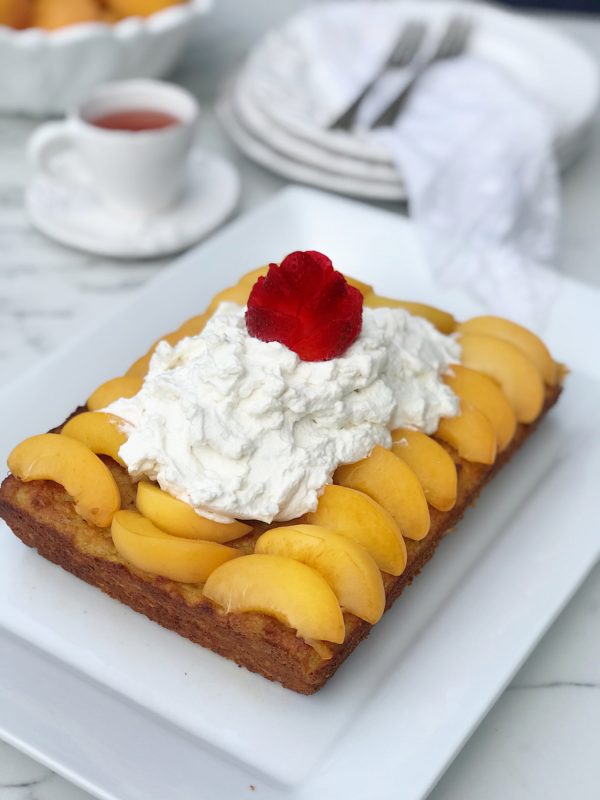 Preheat the oven to 350° F. Grease a small 9 x 7 baking pan and set aside.

Combine the almond flour, coconut flour, baking powder, baking soda, cinnamon, mango purees, eggs, and bananas in a large bowl and mix well.

Fold in the coconut flakes.

Pour the batter into the baking pan and bake 35 minutes or until a wooden toothpick inserted in the center comes out dry. Remove them from the oven and cool completely.
While the cake is cooling, prepare the whipped cream by spooning out the solid cream from the top of the can and placing it into a small mixing bowl. Save or discard the remaining liquid in the can. Add sugar and vanilla extract.

Beat the cream on high until it has reached your desired thickness. Refrigerate until cake has completely cooled.
Place the cake on a serving plate. Using your favorite fruit, place one layer of fruit on top of the cake. Gently spread the coconut whip cream on top of the fruit and serve immediately or refrigerate until ready to serve.
Suggestions:
You can use any size or shape of a small cake pan or bread pan.
Watch the bake time as it will change depending on the pan you use.
Recipe by Lisa Soldo-Johnson for www.culinarybutterfly.com