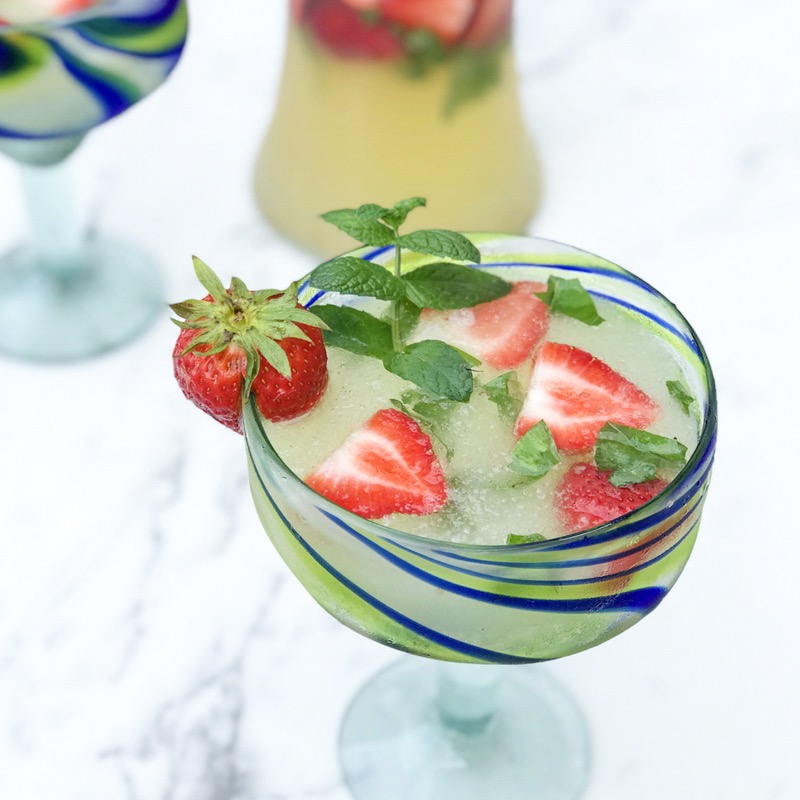 Strawberry Basil Margaritas has recently become my favorite summer drink. With an overabundance of fresh basil growing on my deck at lightning speed, I can barely keep up with the harvest. Here in Minnesota, basil is one of those beloved herbs that can be expensive and in limited quantities in the winter, while we have our fill in the summer months when basil grows like a weed.
I absolutely love the endless ways you can use this gorgeous green plant in pursuit of a great meal or drink. From traditional pesto to marinades and dressings, mojitos and margaritas, tea, syrup, ice cream and desserts. This fragrant plant opens up a world of delicious options for getting creative in the kitchen.
One of my summer favorites is strawberry basil margarita. Many strawberry margarita recipes use mint rather than basil, but I enjoy the unpredictable addition of an herb flavor to take this drink to another level.  Add a little mint sprig and fresh strawberry to the side of your glass before serving.  Esthetics is part of the experience! Now you have one more delicious way to enjoy your basil harvest this summer.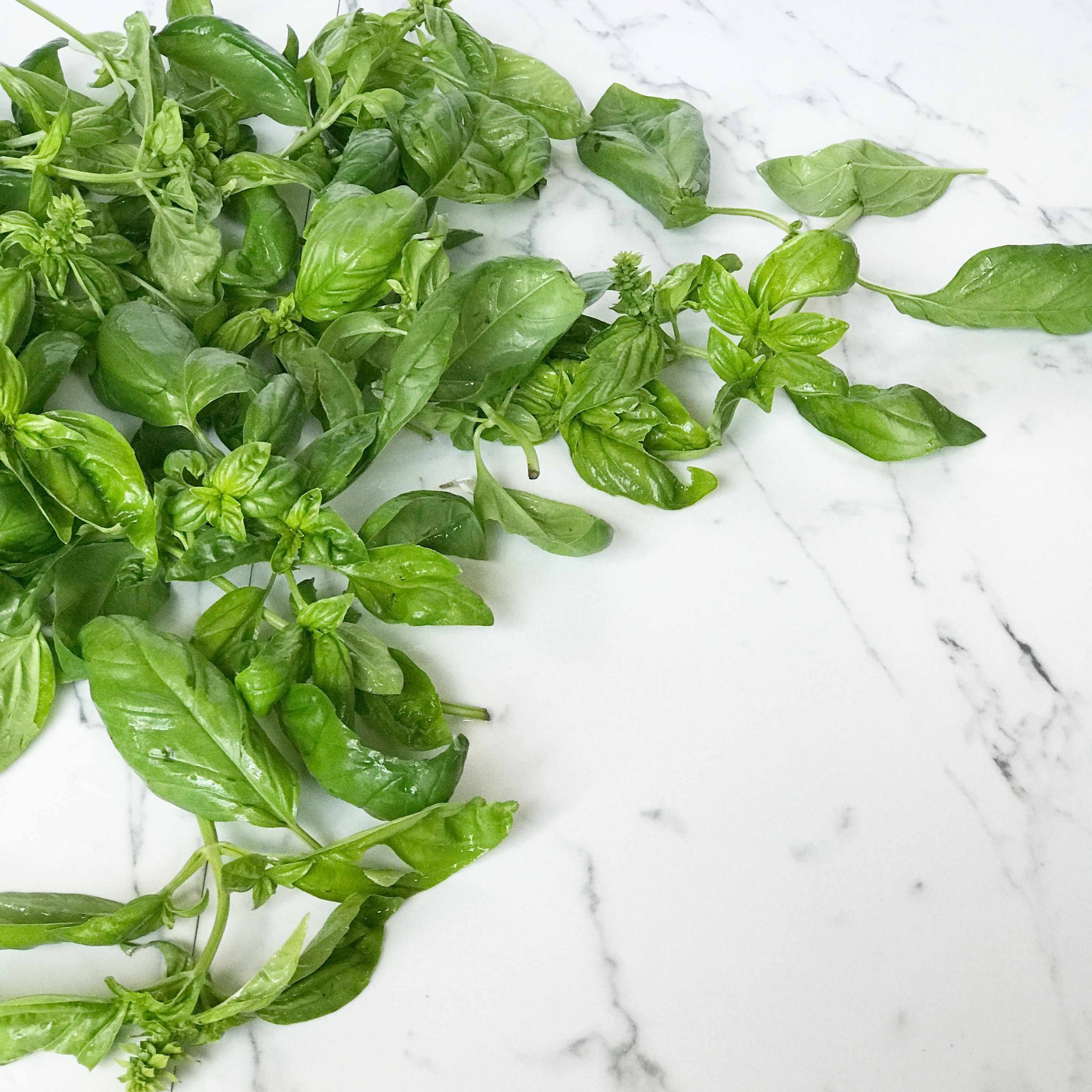 Of course, margaritas aren't just for summer. Did you know that February 21st is National Margarita Day? Check out my recipe for this drool-worthy Meyers Lemon Coconut Margarita below and find the recipe here. Oh yeah, one more reason to enjoy these delicious drinks all year long. Cheers!
Print Recipe
Strawberry Basil Margarita Recipe
Yum
Strawberry Basil Margarita is a perfectly refreshing twist on this classic summer drink. Infused with sweet strawberries and fragrant basil. Make ahead to bring out a perfect balance of flavors for the perfect margarita.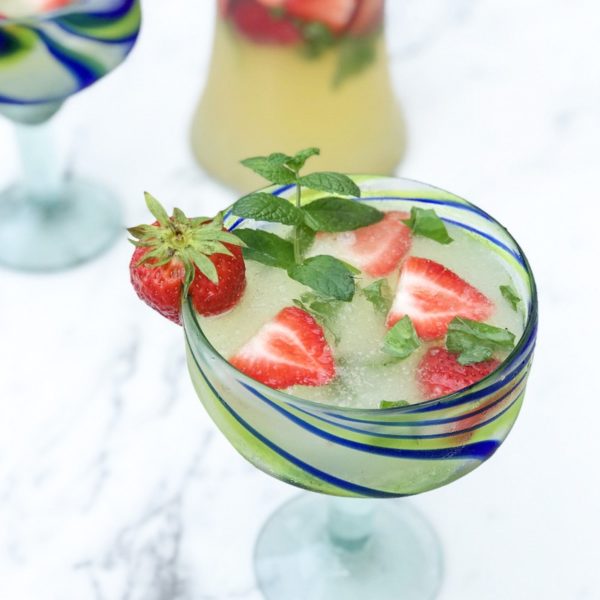 | | |
| --- | --- |
| | |
Place tequila, triple sec, lime juice, and ice in a blender and process on high for 20 seconds. Pour into a pitcher for further mixing.

Add in strawberries. Rub basil pieces between fingers to bring out some of the flavor befor adding to mix. Usine a large spoon, stir together and transfer to refrigerator to infuse flavors between 2 to 24 hours before serving.

Pour into 2 seperate glasses and enjoy!
Recipe by Lisa Soldo-Johnson of Culinarybutterfly.com