Operakallaren
Stockholm, Sweden
Years ago I had the fortunate opportunity to dine at, Operakällaren, one of Sweden's most famous restaurants. I don't say this lightly when I say I would consider it to be one of the most beautiful restaurants in Sweden; and quite possibly the world. Although I have been blessed to experience some of the most excellent restaurants around the world, this was an experience I will never forget.
Housed in the same building as the Royal Swedish Opera, Operakällaren first opened its doors in 1787. Although the restaurant has seen numerous changes in its centuries-old building, it has evolved into what many consider a truly grand dining experience. Aside from the decadent interior designed with its original wall paintings, oak-paneled walls, enormous chandeliers and exquisite details throughout the entire grand dining room, a place where royalty might dine; the food itself is something to behold.
The Operakällaren restaurant is home to Chef Des Cuisines, Stafano Catenacci. It is said that the renowned chef has presided over many banquets and special events for Sweden's royal family. His specialty at Operakällaren is international haute cuisine created with the highest level of culinary excellence. Chef Catenacci explains, "Our aim is to create a menu that reflects the coming and going of the seasons and their individual range of food products." The restaurant can also proudly lay claim to the Nobis Wine Cellar, Sweden's largest wine cellar with 1350 different choices of wine including the largest selection of exquisite wines from all over the world. Operakällaren also has its own champagne, calvados, whiskey, and aquavit.
In 2014, The Operakällaren restaurant was given the prestigious Michelin Star award and membership in the private associations of restaurants "Les Grandes Tables du Monde / Traditions & Qualité. To fine dining enthusiasts around the world, that's a great honor.
Once in a while, life presents an opportunity to experience something different. A moment in time that is simply beautiful. Like a butterfly that travels to unexpected places, and those places sometimes leave a mark on your soul that calls you back again – if that were possible. It's not exactly profound – in the big picture of life – but dinner at Operakällaren is one of those unexpected places that calls me back whenever it comes to mind.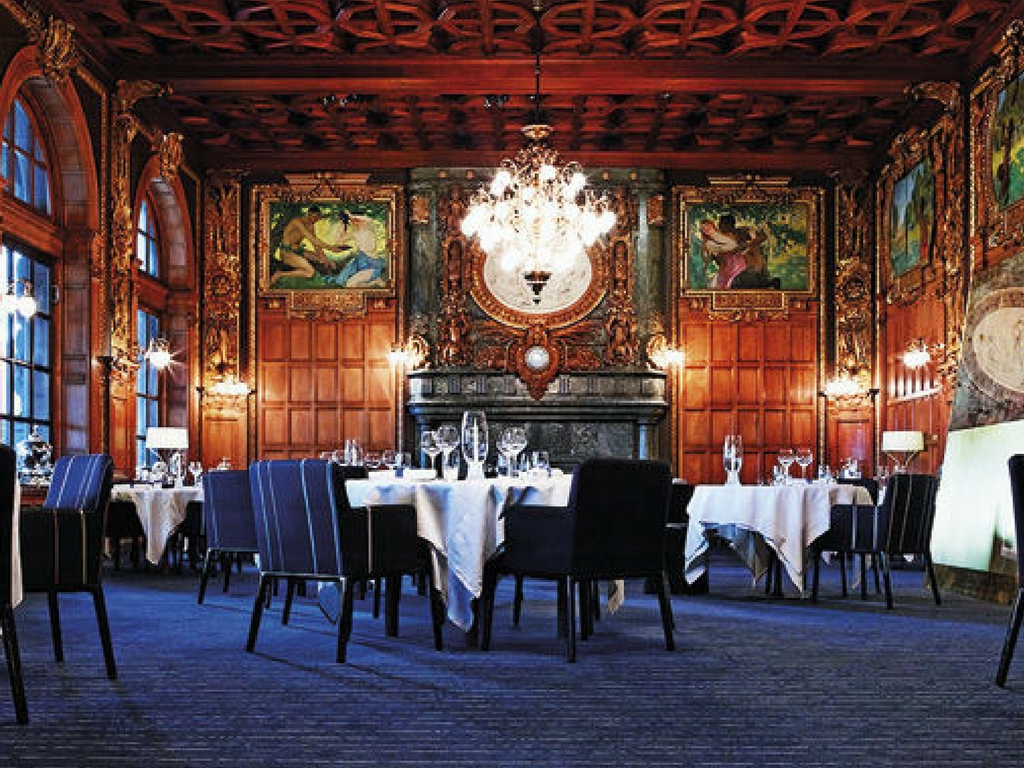 Operakallaren
The Royal Opera House
Karl XII:S Torg 3 Send to Phone
08-676 58 Stockholm Sweden
+46 8 676 58 00