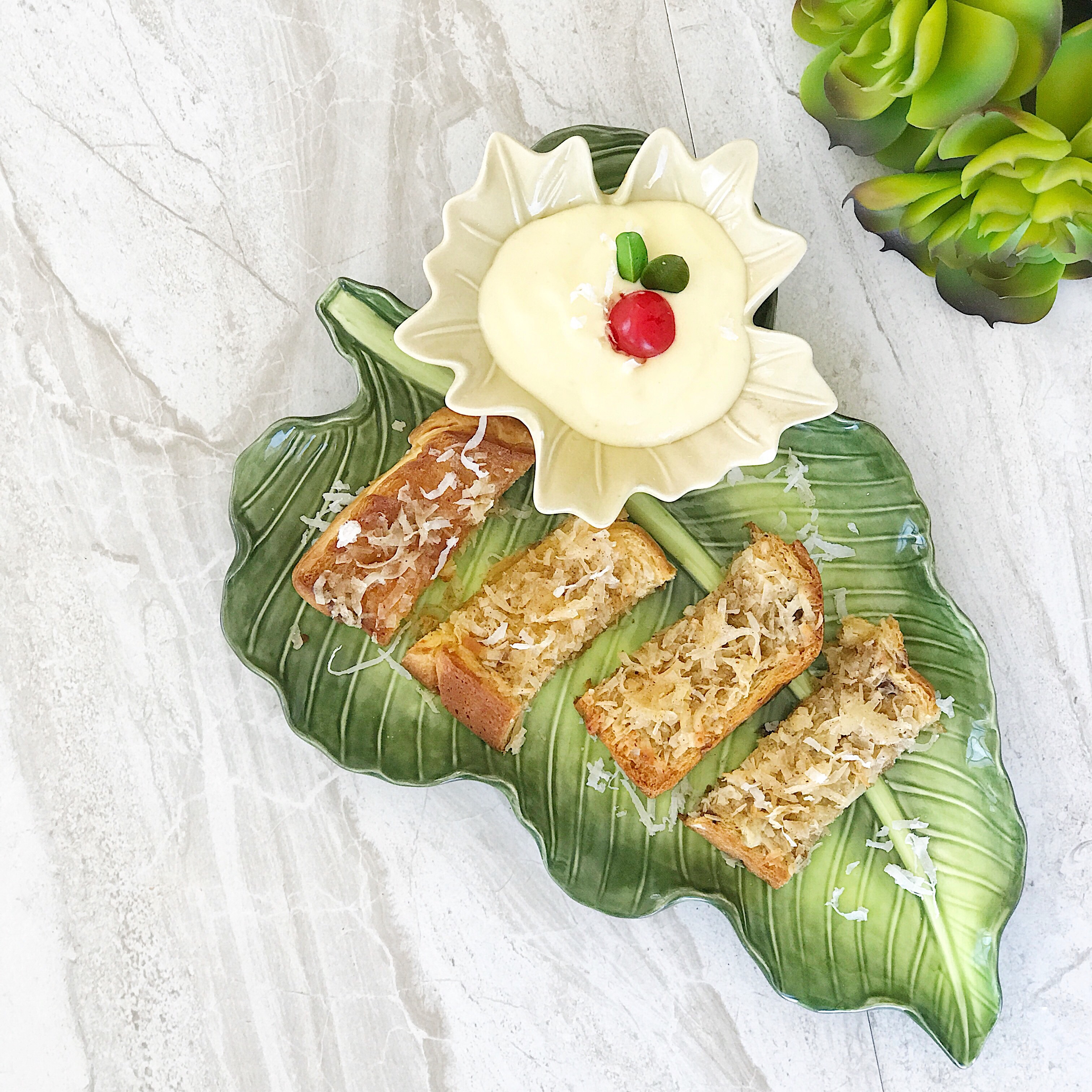 Once in a while, a recipe takes on an entirely new way of expressing pure decadence. For me, this is that unexpected recipe. You wouldn't think so just by looking at the photograph, but one bite in and you'll know exactly what I'm talking about. When I returned from my trip to Jamaica in February, I came home completely inspired.
Jamaican food has a unique character of its own and although classic dishes like spicy jerk chicken and fried escovitch fish are what most people think of when it comes to Jamaican food, the distinct flavor explosion of this cultural cuisine runs freely through every dish created in this tropical paradise.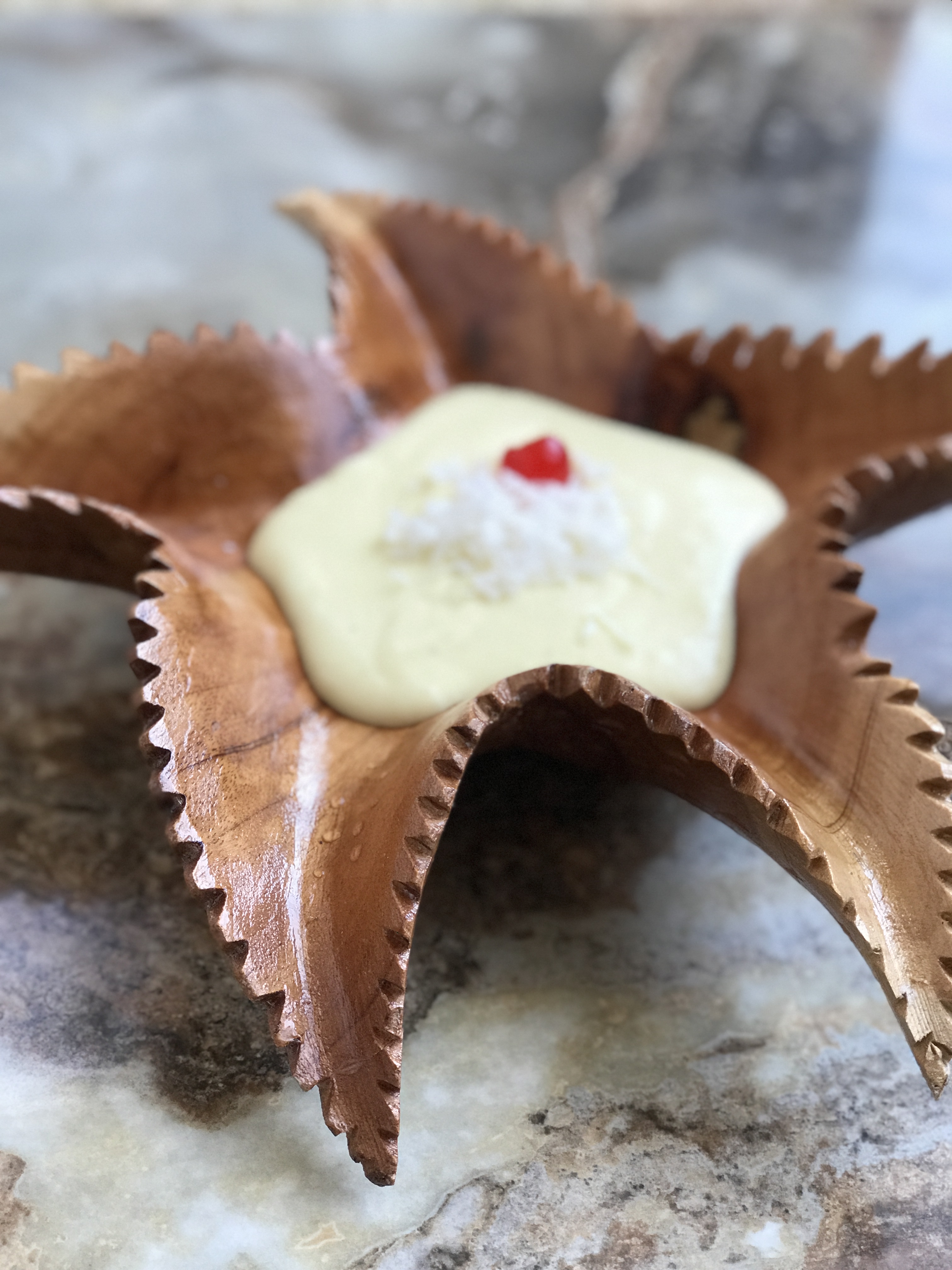 I'll be honest, until Jamaica, I had never heard of Jamaican coconut bread. Oh, you can find many versions of coconut toast on the internet, but none like mine. I guarantee it. That's because after testing and re-testing what I considered to be a modified Jamaican version of this delightful snack, I finally landed on the right ingredients and cooking techniques to give it the result I was looking for. Lightly sweet and crispy on the outside, and buttery soft on the inside. A little taste of decadence with every bite.
Most coconut toast recipes call for plain white bread and an absurd amount of sugar along with a few other basic ingredients. Not exactly my idea of decadence. Since I absolutely adore Brioche, I decided to make this heavenly French creation the foundation for my coconut toast.
In Jamaica, they add nutmeg and cinnamon to their recipe so in keeping with their tradition I incorporated those spices along with a little sea salt and my all-time favorite, Madagascar vanilla to the mix. I traded in the granulated sugar for delicious sweetened shredded coconut, toss in an egg and some melted butter and voila! You have yourself a little taste of pure bliss just waiting to be consumed.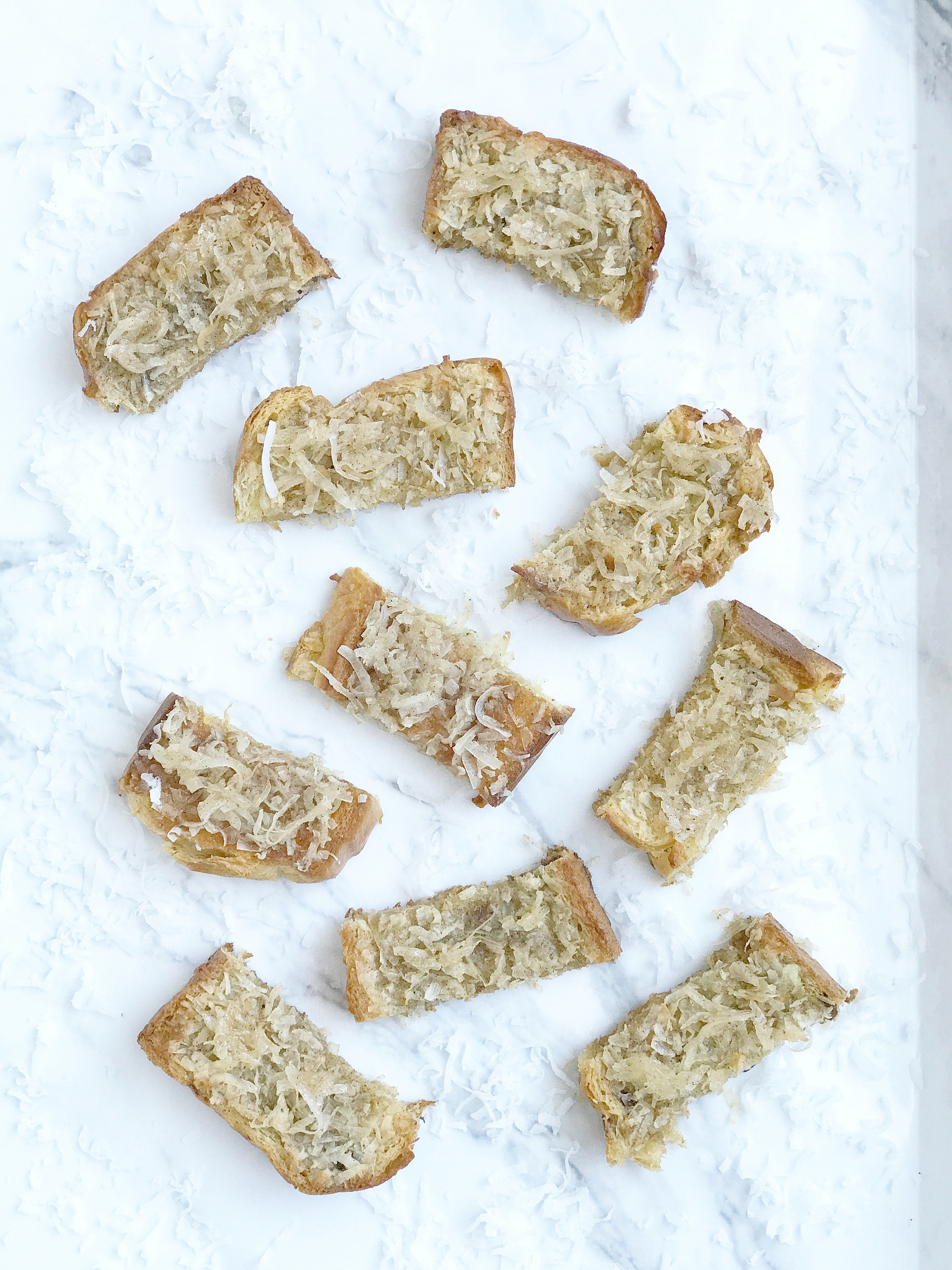 If your local grocer doesn't sell Brioche, no worries. You can still make this recipe with great success. Just choose your favorite fresh, soft, white bread and go with it. I even used raisin bread in my last batch and it was fabulous! Try adding my authentic Jamaican rum raisins for an extra special (grown-up) flavor. If you can find Brioche at your local bakery, the results are always the best.
The rule applies to the vanilla. Madagascar vanilla is straight from the vanilla bean and has a wonderful sweetness already built in. But again, feel free to substitute it with pure vanilla if you must.
Finally, just for the fun of it, I created a Tropical Cream Cheese Dip as an extra layer of fun. But, you can enjoy your toast with or without the dip. Personally, I think the toast and the dip together with a hot cup of tea would make the perfect after dinner dessert, or a late afternoon snack. Any way you enjoy it, I'm pretty sure you will enjoy it!
Take a look at some of my other authentic Jamaican recipes: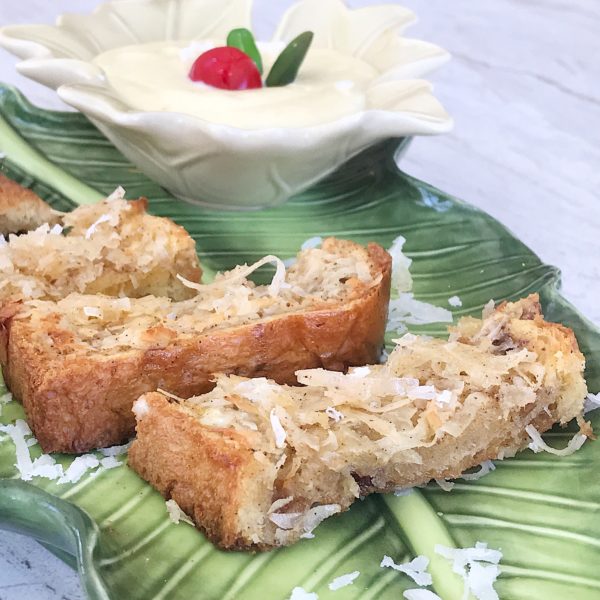 | | |
| --- | --- |
| | |
Preheat oven to 350° F. Prepare ingredients.

In a medium bowl, whisk together melted butter, vanilla, cinnamon, nutmeg, and sea salt. Add egg and continue to whisk until well combined.

Add coconut and using a fork, stir into mixture until combined.

Lay bread slices onto a baking sheet. Divide the coconut spread into 4 equal portions. Divide those portions in half so you now have 8 portions of spread. Spread 1 portion of the mixture on the top of slice each bread.

Transfer baking sheet to oven and bake 12 minutes or until the bread begins to turn lightly golden brown, (Do not over bake). Remove pan from oven, turn bread over and use remaining coconut portions to spread on top of each piece. Return pan to oven and continue to bake 5-8 minutes or until the bread turns lightly golden brown. Remove from oven and transfer toast to a cutting board to let cool for 5 minutes before slicing.

When bread is slightly cooled, cut each bread slice into 3-equal strips using a sharp knife.

Serve warm with Tropical Fruit Dip.
Tropical Cream Cheese Dip
Add pineapple, banana, and cream cheeese to blender and blend on high until creamy.

Pour into serving bowl and serve immediately or cover and refrigerate until ready to serve.
IDEAS!
You may use any type of white bread you prefer. I chose Brioche because of its soft tender texture and rich buttery flavor. The final result in this recipe creates a crispy sweet outside and soft buttery inside.
This bread is so delightfully unique that it can be served as a sweet appetizer, a dessert with tea, or as a side to meals that call for a sweeter bread.
Recipe by Lisa Soldo-Johnson for www.culinarybutterfly.com