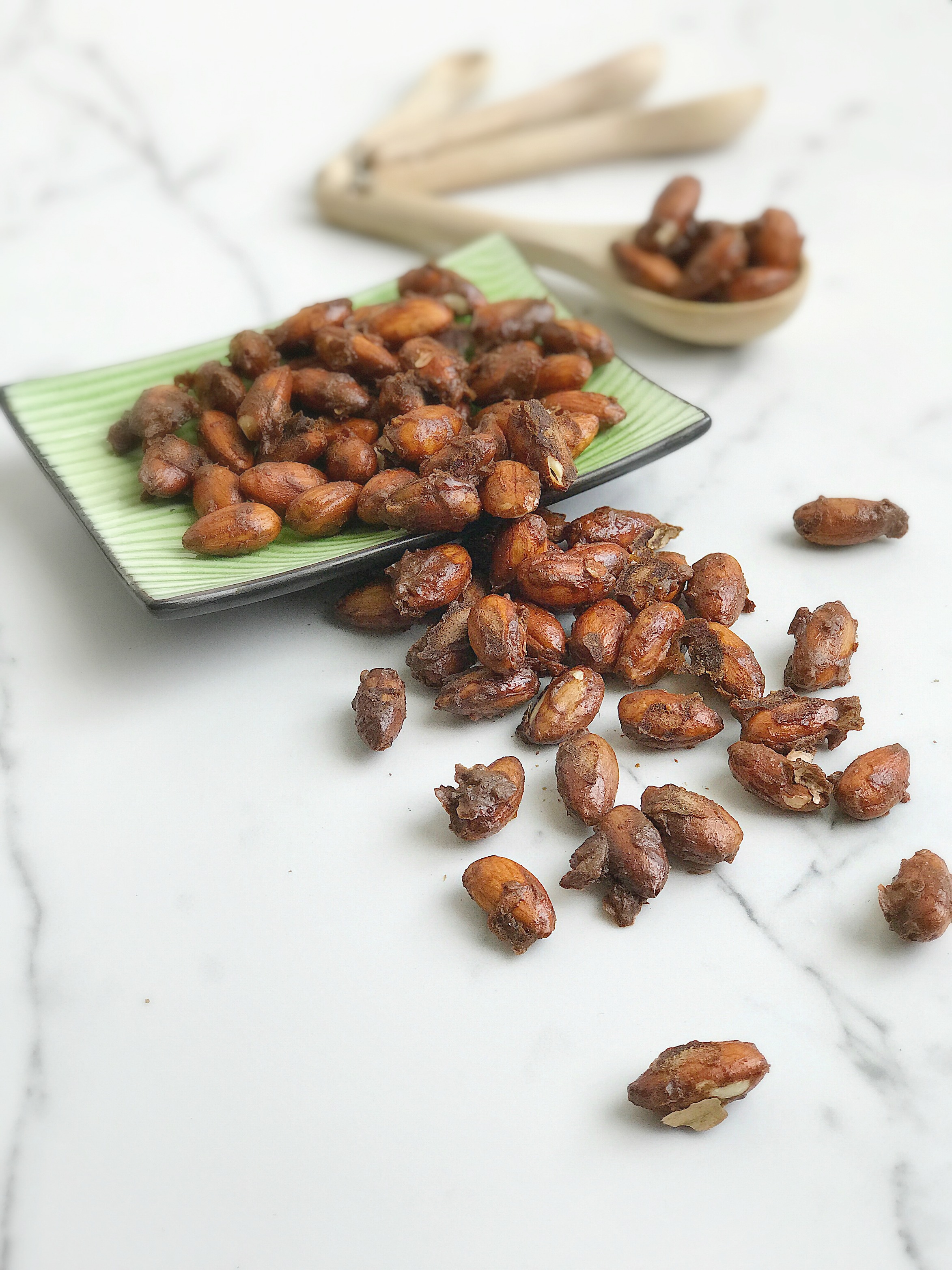 Tamari Ginger Almonds is one of those snacks that satisfy whatever craving I am having.
I like to say they are Asian inspired because of the combination of Ginger, Tamari, sweet Medjool dates and garlic, but my friend Laurie, who created these little gems is hardly Asian.
Years ago, Laurie introduced me to my first dehydrator. I say first because once I discovered all of the incredible foods you can create in a dehydrator, I used it so much I burned out the motor in only a few months.
Of course, that may also have something to do with the inexpensive version of this genius invention.
Since then, I have invested in an Excalibur 9-tray machine and I haven't stopped using it to this day.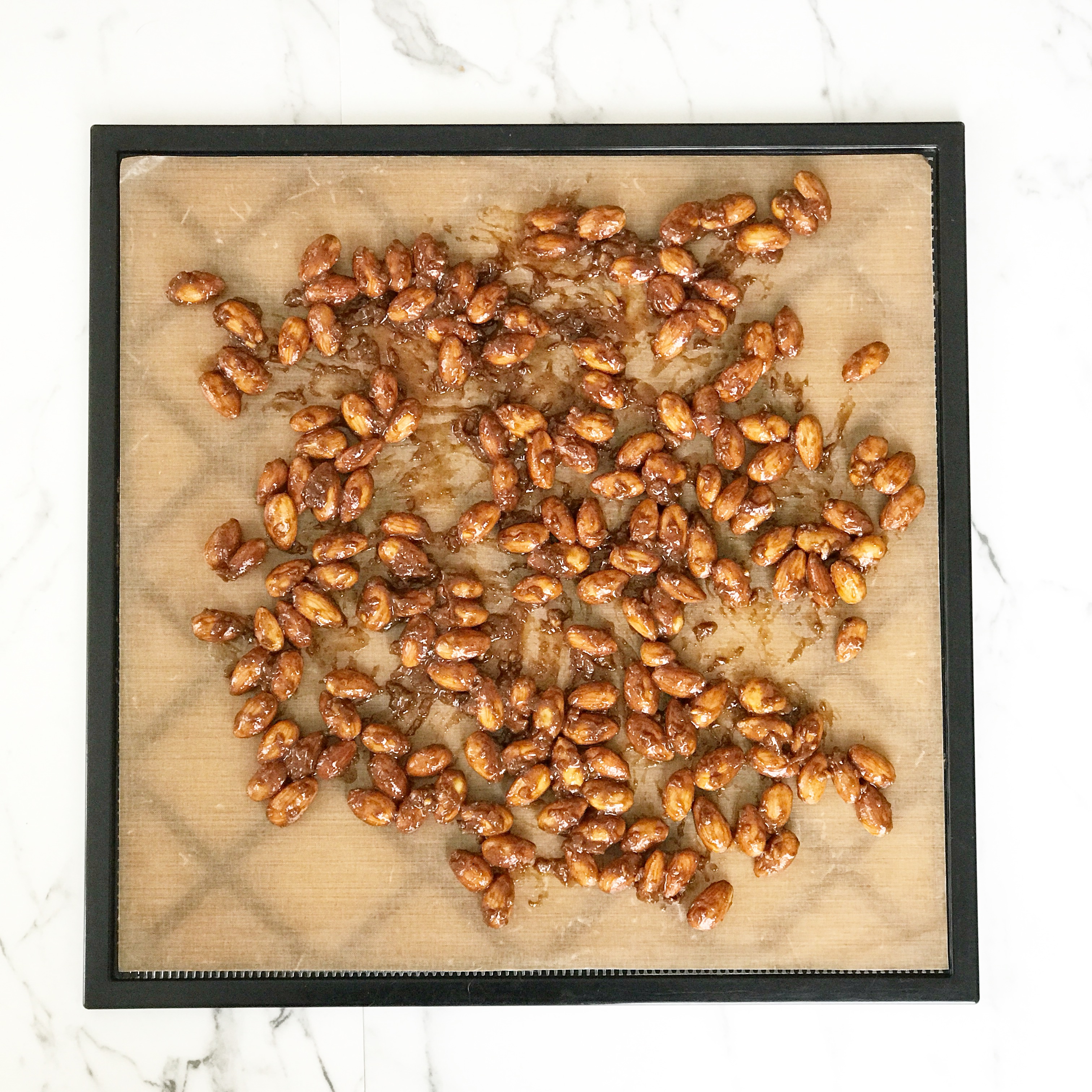 One of my favorite foods to dehydrate are these marinated almonds.
The distinctly strong flavors of ginger, tamari and the sweet Medjool dates comes through in every bite. I would describe the flavor profile as sweet and salty with an Asian twist.
They make the perfect snack any time of the day, and the versatility of this almond is almost endless.
I like to grind some up and toss them over a dish of green tea ice cream, toss them together with chocolate chips for a fun movie snack, or sprinkle some over a salad like my Crunchy Asian Sesame Salad  or Easy Asian Coleslaw to take a salad to the next level of deliciousness.
The only problem I have when it comes to making these almonds is that I never quite make enough.
I hope you enjoy this recipe! If you've made it please share it with me by tagging @culinary.butterfly on Instagram or @culinarybutterfly on Pinterest, or by using the hashtag #culinarybutterfly on Facebook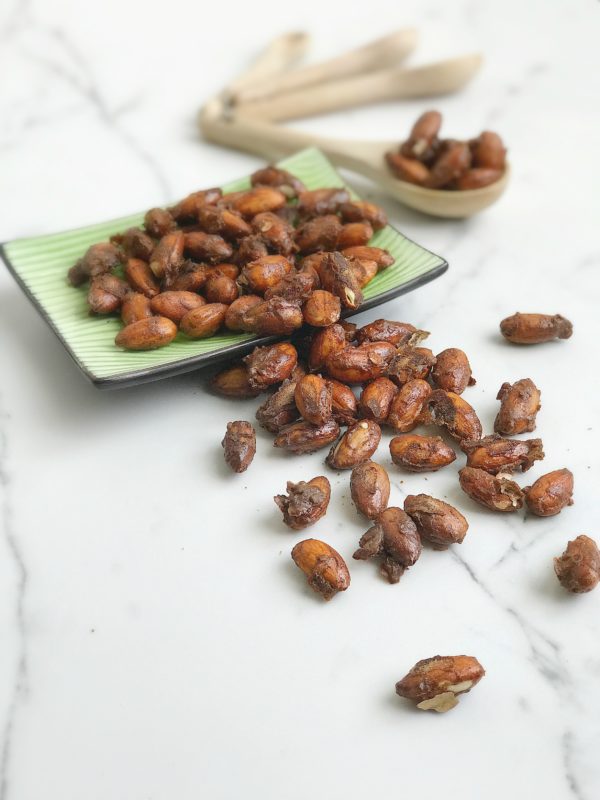 | | |
| --- | --- |
| | |
Soak almonds in water overnight. Drain and rinse well. Lay almonds on a flat surface and air dry for 1 hour.

Blend medjool dates, tamari, garlic, and ginger on high until it becomes a paste.

In a medium bowl toss the almonds and paste together until well coated.

Using a dehydrator grid with a teflex sheet, spread the almonds in one layer making sure there is space between each almond.

Dehydrate almonds at 145°F for 1 hour. Reduce heat to 115°F and continue to dehydrate for 48 hours. Let cool before removing from sheet.

Refrigerate to keep fresh longer.
Recipe by Laurie Kerkinni for www.culinarybutterfly.com