Now that Halloween is over, millions of creatively carved pumpkins are about to meet their final fate.  Yes, the dreaded garbage can.  But hopefully, you remembered to save those delicious, health-infused pumpkin seeds for roasting in the oven.  If not, no problem.  You can always buy dried pumpkin seeds at your local grocery store and get roasting!
Roasting pumpkin seeds are not exactly a new idea. However, since I love to create unique palatal experiences by incorporating global flavors into my foods, I thought I would give it a whirl this year with my pumpkin seeds by using what I already had in my spice pantry.
Since I love the flavors of Louisiana, including both Cajun and Creole cooking, I decided to make my first batch of seeds with a Creole spice combined with a bit of sea salt. Creole cooking has a distinct smoke flavor that creates a depth to any dish or ingredient it is added to.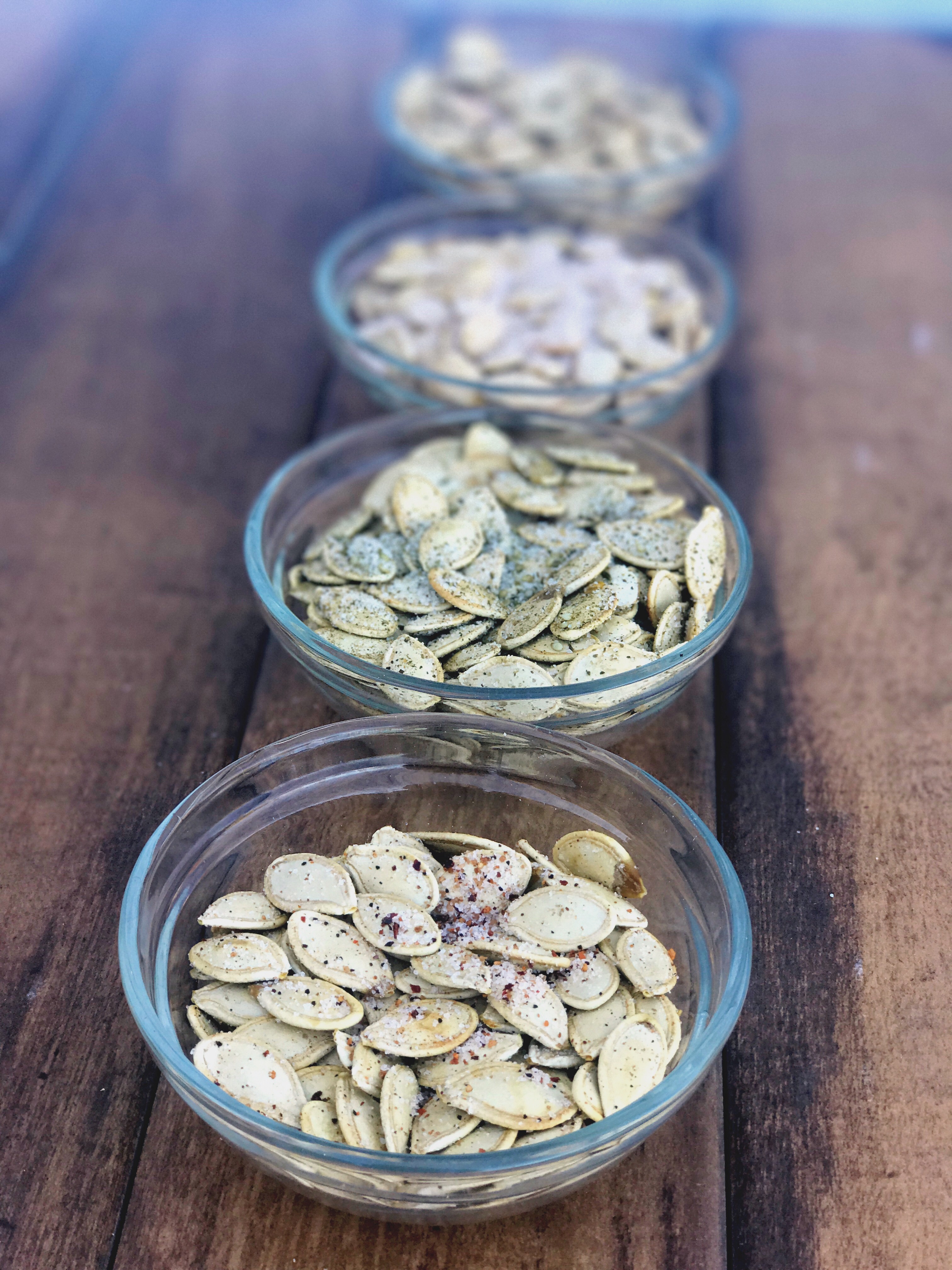 Next, I created a Mediterranean flavor by using Za'atar, a spice widely used in many Middle Eastern and Mediterranean dishes including meats, vegetables, in yogurt and sprinkled over bread with oil. While they are all good, I think this is my favorite flavor of the four.
Third, I tried my hand at using a unique spice created by Trader Joe's called BBQ Coffee & Garlic. It's the essence of three amazing flavors all rolled into one great spice. Unfortunately, this rub is a seasonal item at Trader Joe's and can only be purchased in the fall. so run out and grab a jar while you can! I also have a recipe for Roasted Rainbow Carrots you can use this spice on for a unique twist on carrots.
Finally, after all the fun I had creating these unique flavor, I wanted to make a dessert-flavored seed to offset the saltiness of the others.  Everybody's favorite cinnamon and sugar was the perfect way to finish it off.  My favorite part of this recipe are the heart-healthy, immune-supporting seeds that didn't go to waste. If you are looking for a delicious and unique snack to serve at your Thanksgiving dinner, roasted pumpkins seeds are your answer!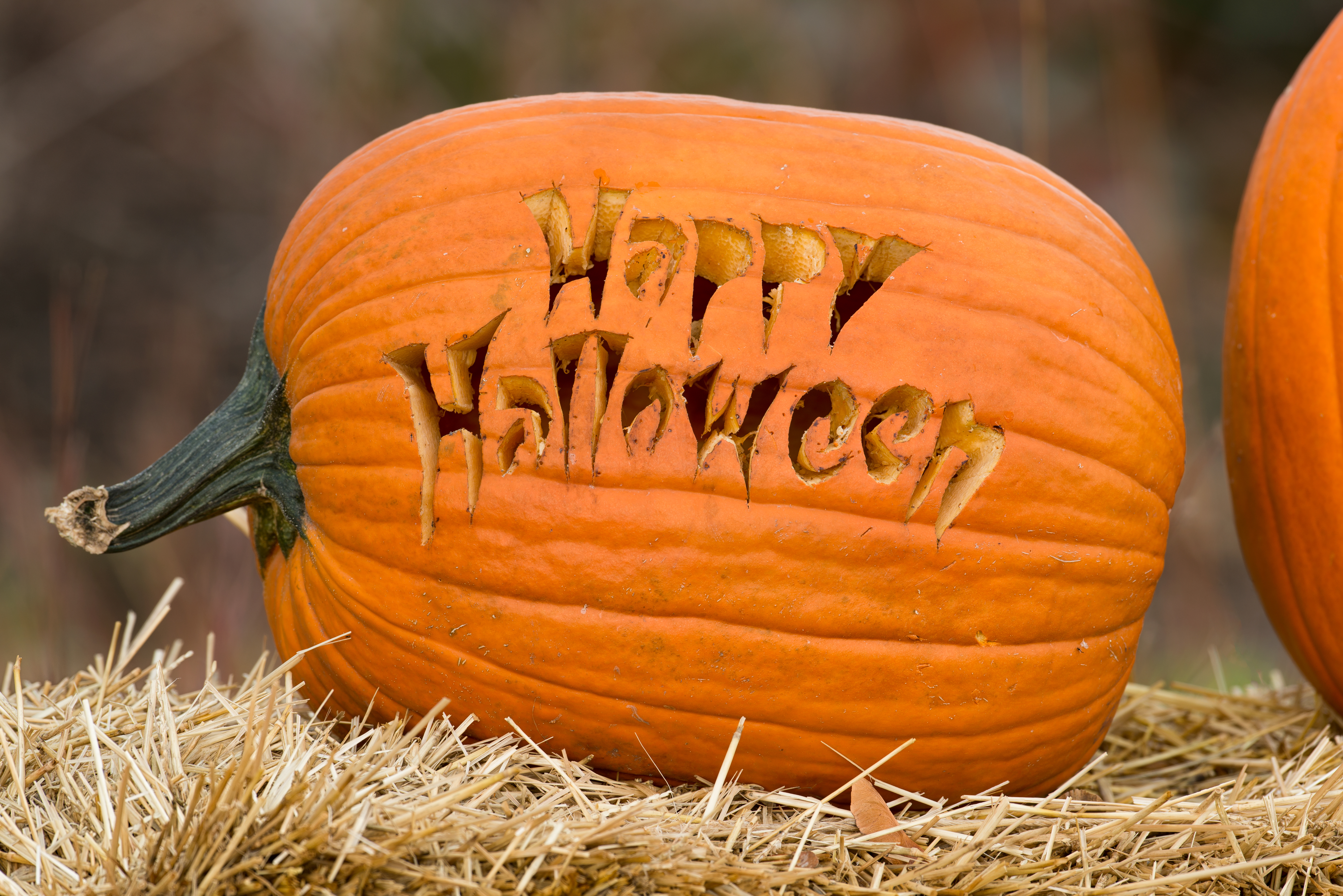 Print Recipe
Four Fabulous Pumpkin Seed Flavors
Yum
Discover your favorite flavor of pumpkin seeds by roasting and dusting them with a combination of exotic spices.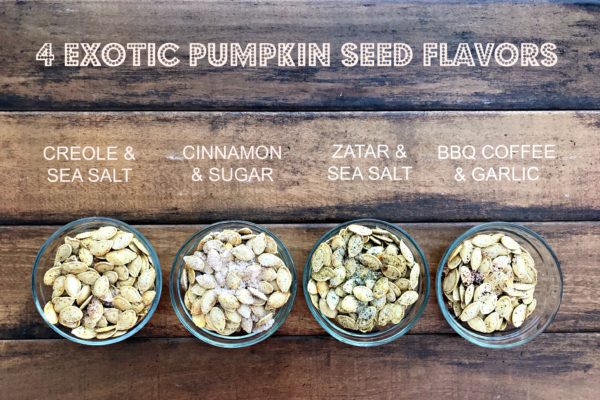 | | |
| --- | --- |
| | |
Preheat oven to 400°F. Prepare a baking sheet by spraying with olive oil.

Boil pumpkin seeds in salted water for 10 minutes. Remove from heat and drain water. Transfer seeds to a medium bowl.

Add olive oil and toss seeds until evenly coated.

Spread pumpkin seeds onto prepared baking sheet in a single layer. This is an example of too many seeds on one tray. Keep it spread thin for the best roasting results.

Bake on top rack for 10-30 minutes depending on the size of your seeds. Toss every 5-10 minutes to toast evenly. Do not over toast. When pumpkin seeds are lightly browned, remove from oven and transfer to a bowl, or separate bowl if using more than one seasoning.

Sprinkle seasoning on top of pumpkins seeds and mix until all seeds are coated.

Store in an airtight container once seeds are completely cooled.
- Thinner seeds will take much less time roasting than thicker seeds. Never depend on the timing suggestions since the vast variety of seeds require different baking times.
- Pumpkin seeds are done when they are dry and lightly browned.
- Seeds will get slightly harder when cooled.
Recipe by Lisa Soldo-Johnson for www.culinarybutterfly.com