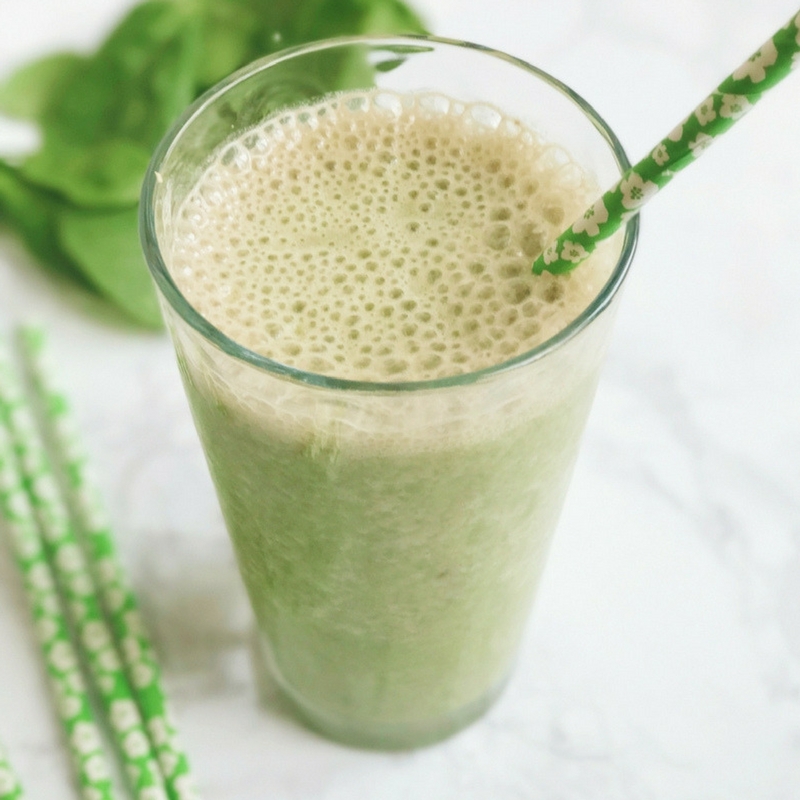 My sixteen-year-old son, Jean-Marc, has decided he loves to cook. Maybe it's from watching me experiment in the kitchen with new recipe ideas or maybe it's a growing gift within him that's trying to find it's way out. Either way, I'm pretty excited to see what the future holds for my young kitchen protege. He's the kind of kid that can taste a sauce or dish and know exactly what ingredient or spice is missing. He pretty much nails it 100% of the time.
Recently, Jean-Marc decided to create a smoothie recipe of his own using fresh spinach, almond milk, banana, and a few simple ingredients. The result was fantastic. He calls it, Popeye's Muscle Maker because it includes an ingredient called L-glutamine, which promotes healthy muscle growth and decreases muscle waste.
I'm pretty excited to include this recipe in my book, and even more excited that my son created his first masterpiece in a glass. Enjoy!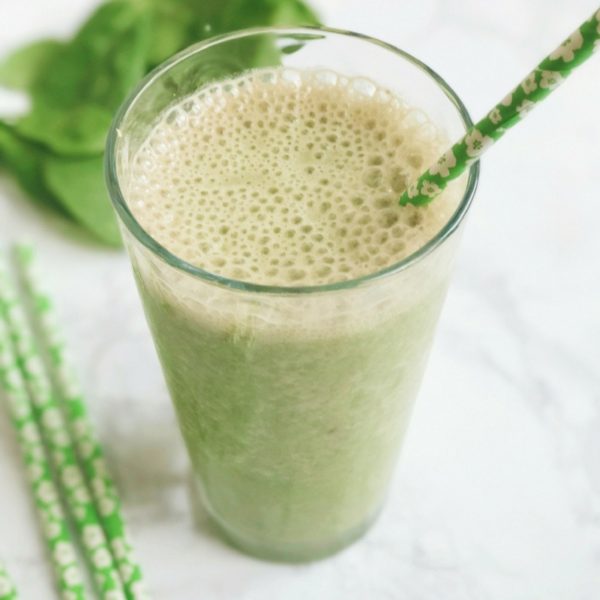 | | |
| --- | --- |
| | |
Blend all ingredients on high for 30 seconds.

Pour into your favorite glass and enjoy!
Recipe Notes:
L-glutamine powder is added to promote muscle growth and prevent muscle waste.
Recipe by www.culinarybutterfly.com