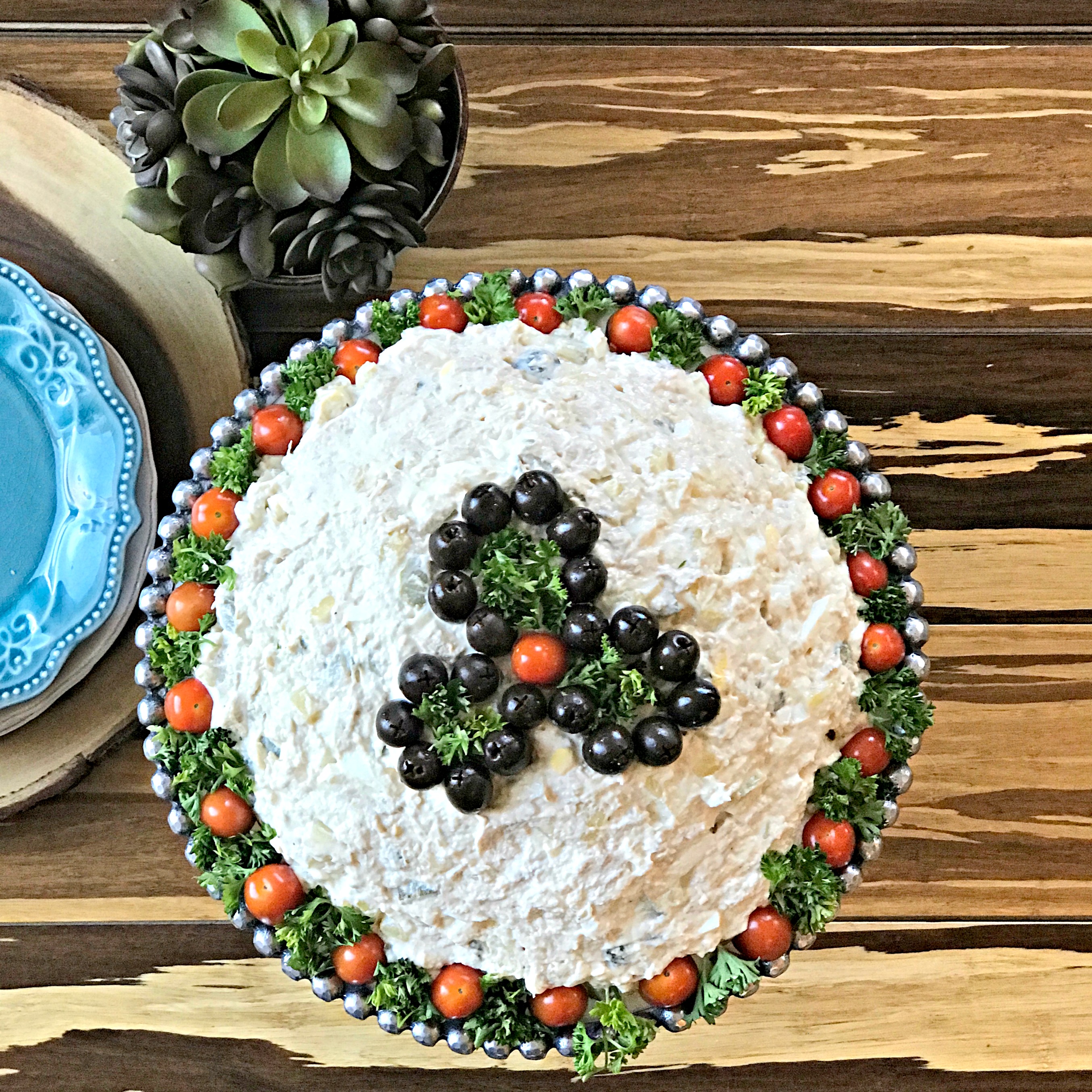 When Salad Oleveih makes a debut at a Persian dinner party, there isn't a plate at the table that doesn't have a spot reserved just for this heavenly Persian Potato Salad. Since the American version of potato salad was always a bit boring to me, I had wondered what all the fuss was about and decided to give Salad Oleveih a try. Lets just say, after one taste of this delightful dish , it was love at first bite.
There are a variety of ways Persian Potato salad is made depending on who is making it. Some prefer cooking the chicken from scratch, while others like the short cut version of a pre-roasted chicken. Some recipes call for peas and carrots, while still others like it more simple with eggs, potatoes, chicken, and pickles.
Since I am featuring an entire chapter of Persian cooking in my global cookbook, I asked my friend Shaya if she would share her recipe with me since I love the way she makes hers. Salad Oleveih is considered a side dish to a traditional Persian meal, but since it's a bit heartier and filled with shredded chicken. You can also enjoy it as a meal, in a sandwich, or even a breakfast side for eggs and toast.
If you are having a party, you can make it in advance and store it in the refrigerator for up to 3 days. It's simple to make and once you try Salad Oleveih, you may never go back to making your Aunt Marge's family picnic potato salad ever again.
Print Recipe
Salad Oleveih - Persian Potato Salad
Yum
A traditional Persian side dish made with eggs, chicken, potatoes, and pickles, garnished with black olives and cherry tomatoes. Packed with flavor, this versatile potato salad can be served as a side, in a sandwich or with breakfast.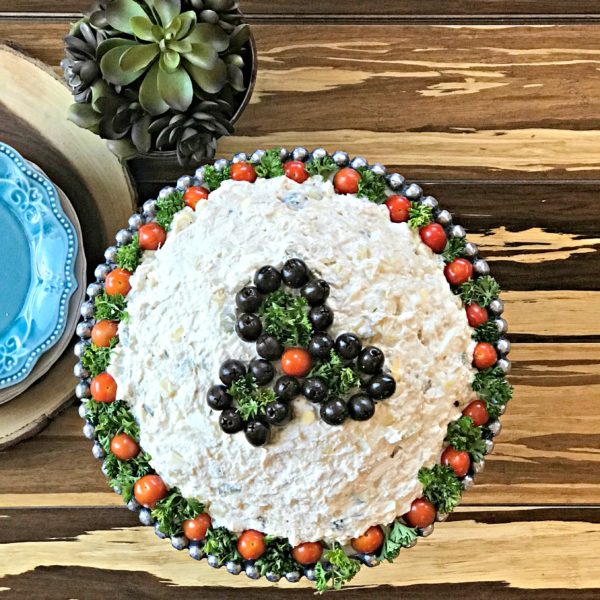 | | |
| --- | --- |
| | |
n large pot, add the chicken and enough water to cover the meat by 3-inches. Add salt, cover and bring to a boil, reduce heat, cook on medium for 1 hour. Remove chicken from water and let cool. Remove skin and bones from meat and discard. Shred 4 cups of the chicken, saving the remaining meat and chicken broth for another use. Transfer shredded chicken to the bowl.

While the chicken is cooking, boil potatoes and eggs in separate pots until done. Remove from water to cool before peeling eggs and dicing potatoes. Add both to a large bowl and set aside.

Dice pickles and add to the bowl.

n small bowl, whisk together mayonnaise, lemon juice, olive oil, salt, and pepper.

Pour dressing over chicken salad and toss well. Adjust salt and pepper to taste.

Cover and refrigerate a minimum of 2 hours to allow flavors to infuse together.

Transfer to a serving bowl or plate and garnish with tomatoes and black olives. Serve as an appetizer or side dish.
Recipe Notes:
-A simple shortcut for the chicken is to purchase a pre-roasted chicken, remove skin and bones and shred 2 cups of the meat, saving the remaining meat for a different recipe or as part of this meal.
-The beauty of Salad Olivieh is that you can garnish and decorate it in whichever way it pleases you.
Recipe by Shaya Chatraei for www.culinarybutterfly.com