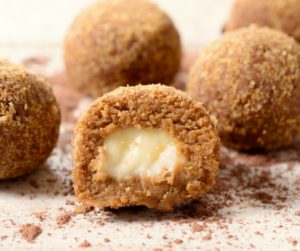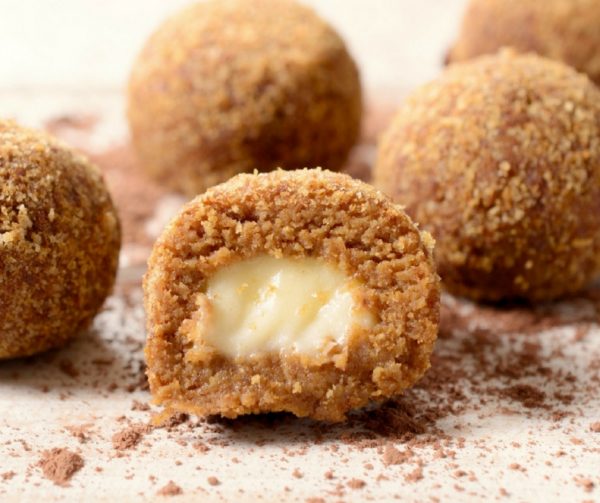 | | |
| --- | --- |
| | |
In large bowl, combine sugar, salt, baking powder, cinnamon, nutmeg, ginger , cloves and melted butter.

In small bowl, combine pumpkin, egg and vanilla. Stir in pumpkin, egg and vanilla into dry ingredients just until the dough is moistened. The dough will be sticky.

Cut cream cheese into cubes. If using a pudding filling, make pudding according to directions.

In large deep pot, heat 2-3 inches of oil to 375 degrees Fahrenheit.

While oil is heating, begin to assemble doughnut holes by spooning out batter. Place one piece of cream cheese in center and wrap dough around the cheese. Set aside and repeat.

OPTION: If using pudding filling, place pudding inside a frosting bag with a tip and push the tip inside dough pushing filling inside hole. Remove tip and set doughnut hole aside to repeat.

Using a large spoon, carefully lay the doughnut holes in the oil and fry 1 to 1 1/2 minutes on each side until golden brown. Remove from oil and let slightly cool on a paper towel.

Sprinkle sugar and cinnamon on a piece of parchment paper and carefully roll each doughnut hole to coat.
Recipe by www.culinarybutterfly.com