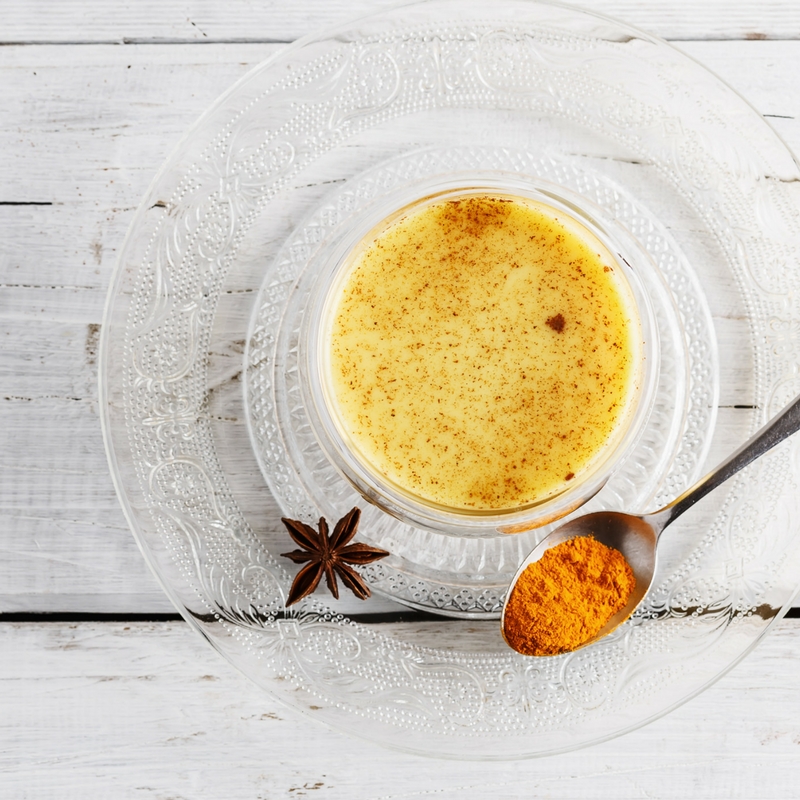 Several years ago, I developed immune issues and became allergic to almost every food I ate. That crisis forced me to look at the foods I was putting into my body and make drastic changes towards healthier choices. Along the way, I discovered the amazing healing benefits of both turmeric and cardamom. That's when this tea became a part of my life forever.
Turmeric Coconut Milk Tea originated centuries ago in India.  Today, turmeric is widely  used as a natural healing remedy for colds and flu symptoms and an array of other illnesses. This relatively unknown beverage comes by many names including Golden Elixir, Turmeric Latte, Golden Milk, and on others. There is no shortage of creative recipes options online for this powerful sip-worthy drink.
Make your Turmeric Coconut Milk tea the way you like it. Adjust the ingredients to find the combination you like best. I like to keep my recipe simple yet delicious enough for most people to love. The next time you are feeling under the weather or just want a cup of pure immune boosting goodness to sip on, reach for this recipe and whip up a batch. Your body and health will thank you for all the love that comes in just one cup of tea.
I hope you enjoy this recipe! If you've made it please share it with me by tagging @culinarybutterfly on Pinterest.
Print Recipe
Turmeric Coconut Milk Tea
Yum
A wonderfully delicious healing tea made with turmeric and a touch of cardamom, best known for its powerful anti-inflammatory properties which can also improve digestion and overall health.
In small pan over medium heat, bring coconut milk and water to a simmer.

Stir in honey until dissolved.

Sprinkle in turmeric powder and cardamom pods, whisking until the powder has dissolved, about 30 seconds.

Pour tea into two cups. Remove the cardamom pods and discard, or leave them in the tea to steep and enhance the flavor.
Recipe by Lisa Soldo-Johnson for www.culinarybutterfly.com