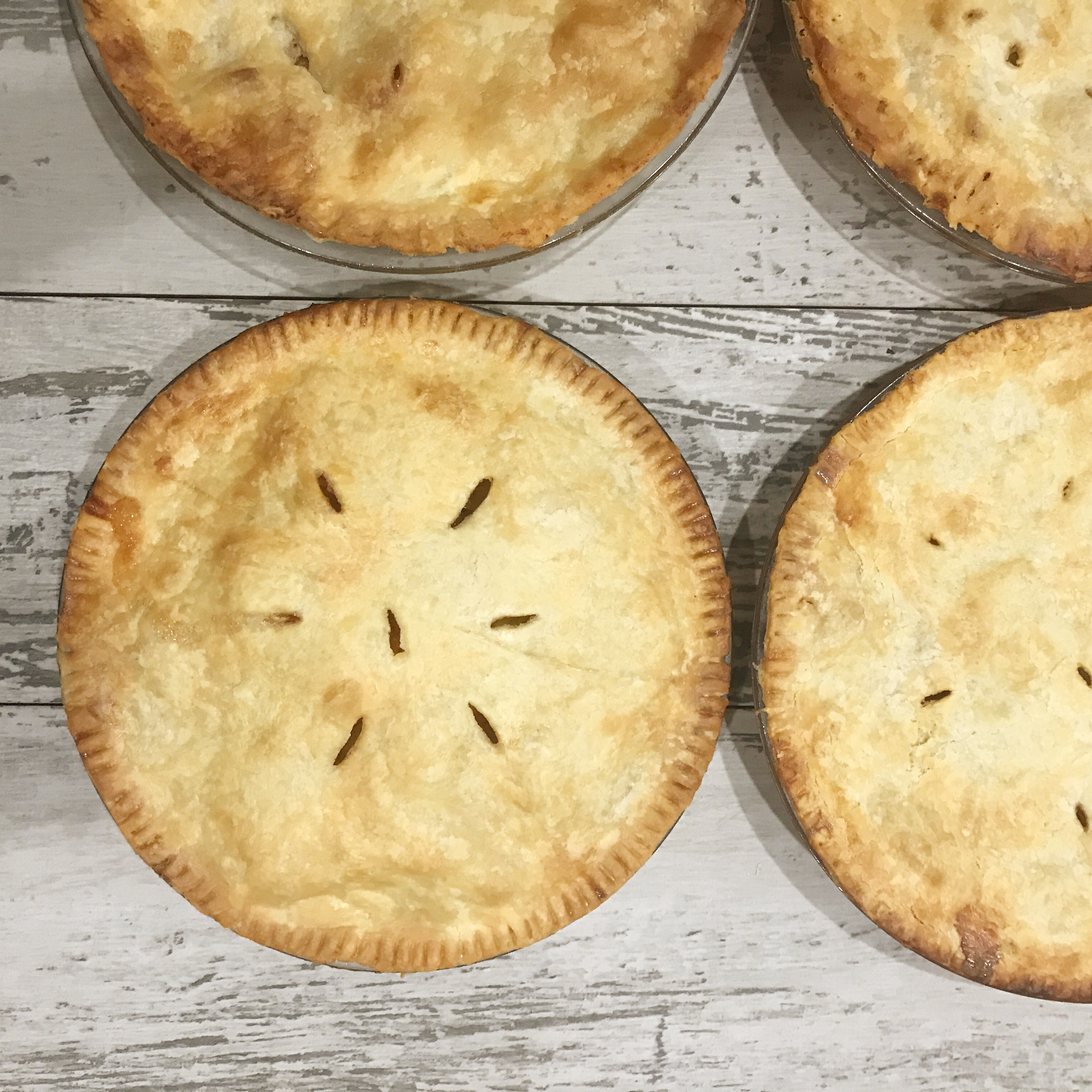 When I think of homemade apple pie, I think of my mother. She had a way of creating magic with just a few swipes of a flour dusted rolling pin over freshly kneaded dough, and an apple-filled pie crust topped with sugar, cinnamon, a sprinkle of nutmeg, and plenty of butter. Unapologetically, she swore off any suggestion of a pre-made, store-bought pie crust, claiming it could never compare to the buttery flaky taste of homemade. As always, mom was right.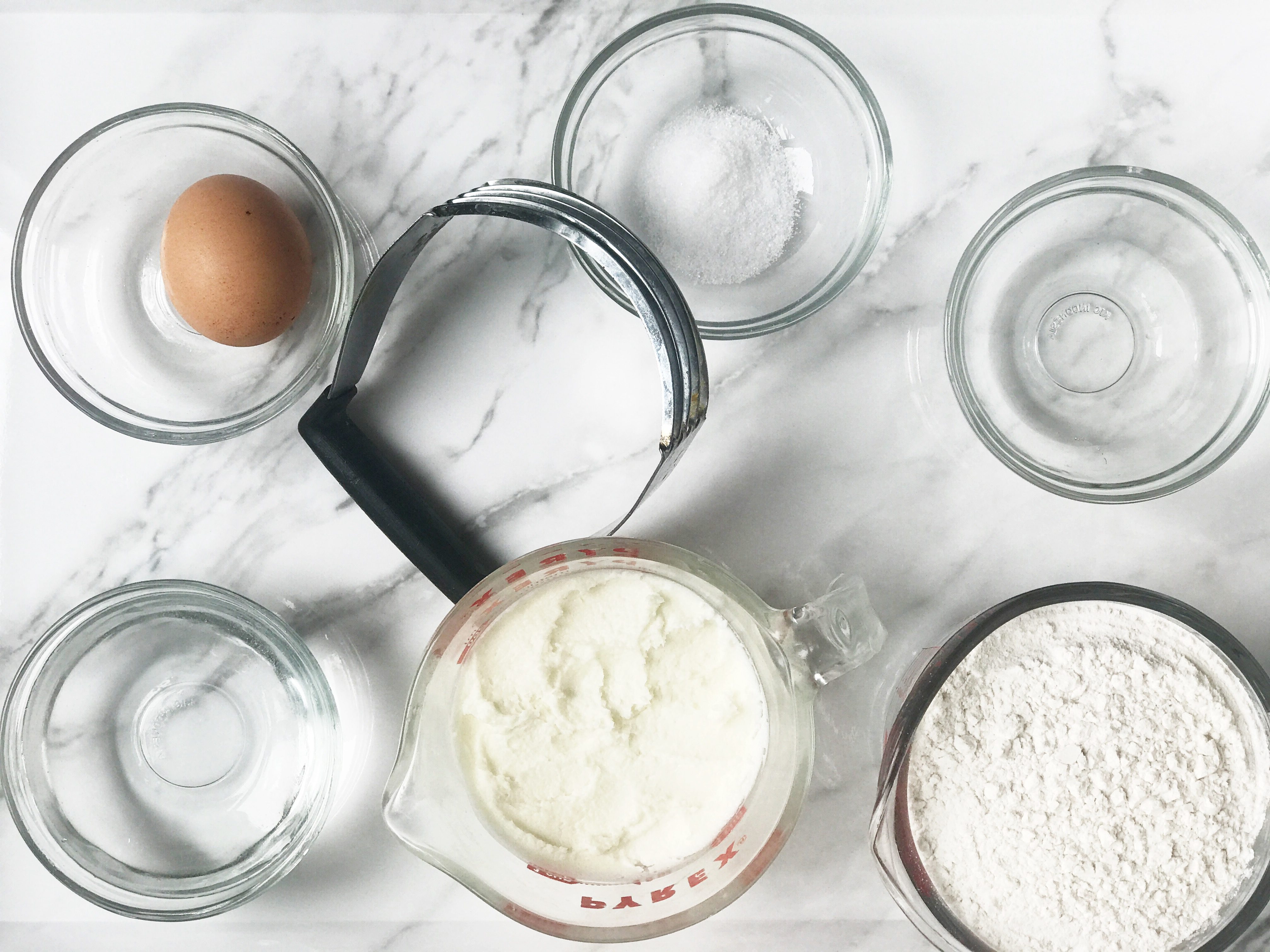 It wasn't until my early-thirties that I decided I liked spending time in the kitchen. By then, I wanted to learn as many of my mother's recipes as possible since she was an outstanding cook. Apple pie was at the top of my list of must-try recipes. There was only one problem for me, and that was the inferior ingredients, my mom, unknowingly used in her pies. So I decided to make a few changes.
I wasn't sure how much of that classic apple pie flavor and texture would change by adjusting the ingredients brands since often the final results depend on specific ingredients. Much to my surprise, the results were almost the same.
First and foremost, I exchanged the Crisco shortening she used in every crust she ever made, for an organic brand called Spectrum Organic shortening. Next, since apples are at the top of the dirty dozen list, I traded in the conventional apples she used for organic apples. Finally, as the saying goes, "Butter makes everything better.", especially if it's organic.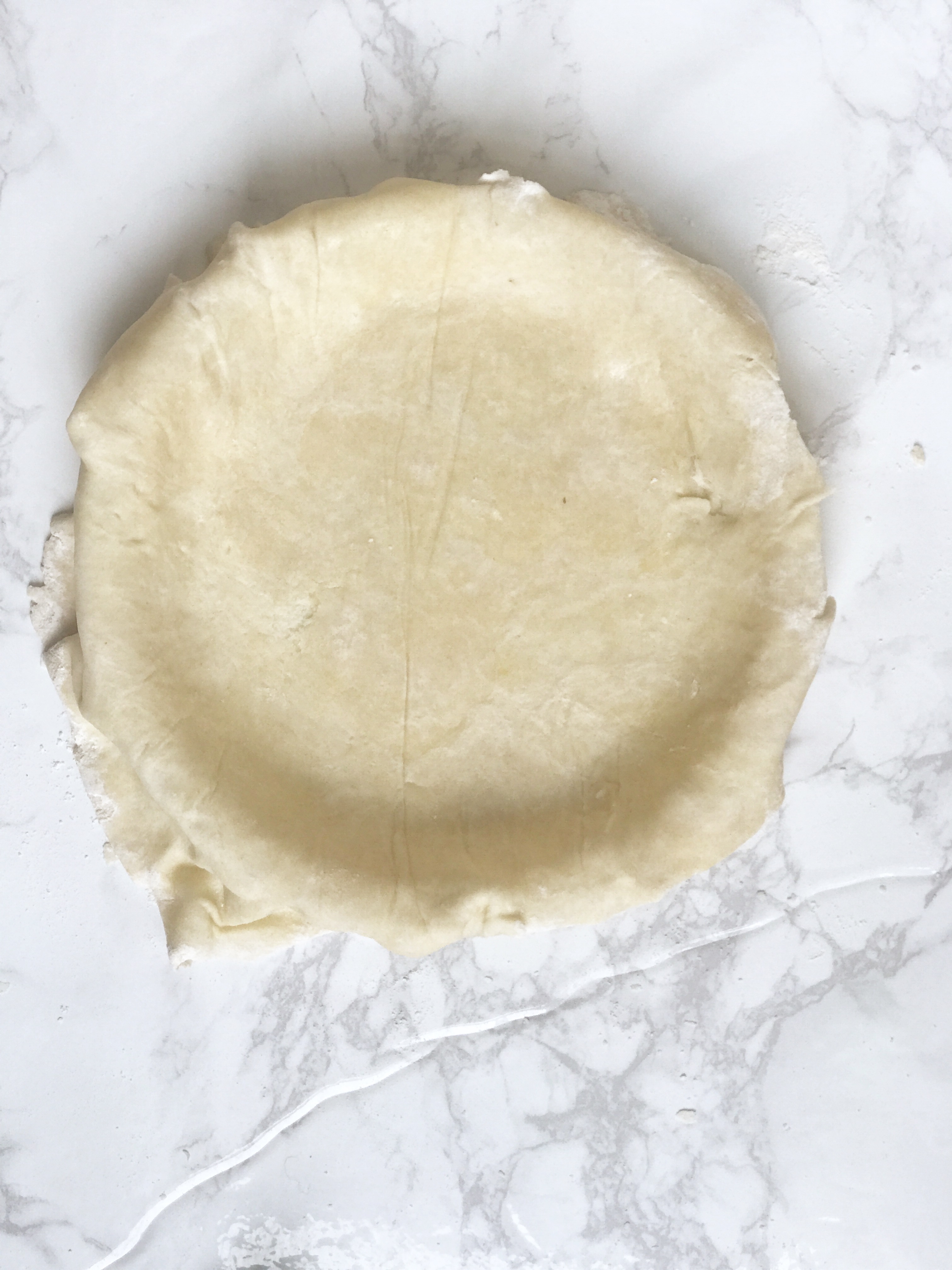 In my opinion, the quality of a pie crust is as important as what goes inside the pie. My mom always said, the less you handle a pie crust as you make it, the lighter and more flaky the finished crust will be. That, to me, was the trickiest part of making the pie.
But like anything worth doing, practice makes perfect. I will say, Crisco shortening makes the dough a slight bit easier to roll out than the organic spectrum brand, however, at the cost of unhealthy, hydrogenated, processed, chemical-filled fats found in Crisco Vegetable Shortening, I'm willing to work a little harder with the rolling pin. Spectrum, on the other hand, is made from 100% Organic Expelled Pressed Palm Oil. That's it.
Ok, let's be completely honest here, vegetable shortenings won't exactly win a healthy ingredient award anytime soon, but since we're talking pie here, I like to make mine as clean as possible. That way, I won't feel bad if I have seconds, or heck maybe even thirds. Ya, it's really that good!
Print Recipe
Old-Fashioned Organic Homemade Apple Pie Recipe
Yum
Organic old-fashioned homemade apple pie is made with organic ingredients, real butter, cinnamon, sugar and a homemade organic pie crust.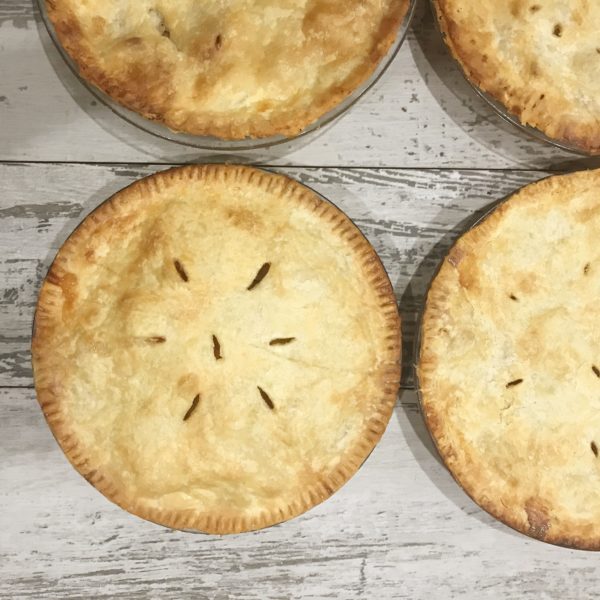 | | |
| --- | --- |
| | |
To make the dough for the pie crust, add flour, shortening, and salt to a medium mixing bowl. Using a pastry cutter or your fingers, cut the ingredients together until dough becomes course.

In a small bowl, whisk egg and pour into the dough. Add the vinegar and water. Using your hands, knead the dough lightly until it forms a clumpy dough, (Do not overwork the dough or it will become stiff).

Divide dough into 2 equal parts, placing one piece of the dough in the center of a floured parchment paper. Cover and refrigerate remaining dough. (NOTE: This recipe makes one double crust pie. The photo below shows a double crust for 2 pies).

To form the pie shell, begin rolling dough outward in each direction until you achieve a 14-inch round crust. Lay a 9-inch pie plate face down on top of dough. Gently flip the parchment paper and pie plate over together, gently fitting crust into bottom and sides of the plate. Peel parchment paper away from the dough, lightly pressing dough down into the plate. Peel and slice apples 1/4-inch thick, filling pie crust 2-inches above crust sides.

In a small bowl, stir sugar and salt together, sprinkle over apples evenly and stir until apples are evenly coated. Pour apples into pie crust keeping the center higher than the sides. Sprinkle cinnamon and nutmeg over the top of sugar. Add 5 pats of butter to the top of the pie.

Remove another dough ball from refrigerator and repeat the rollout process. Gently lay top crust over pie, pinch sides together with a fork.

Using a sharp knife, trim dough that overhangs pie plate. Using your fingers, gently tap around the pie crusts edge to seal crusts together.

Using a pastry brush, gently brush milk over crust to create a golden finish when pie is baked.

Using a butterknife, cut slits into the top of the pie crust

Bake at 350° F. for 35-50 minutes, or until crust is golden brown and apples are bubbling in pie plate. Remove from oven and brush a light coat of butter over entire top of pie crust while it is still warm.

Let pie rest for 15 minutes before serving. Enjoy hot or cold with vanilla ice cream.
Apple Pie Baking Tips
Using a tart apple like Granny Smith makes a more flavorful pie. If you choose sweeter apples, reduce the sugar in the recipe by 1/4 cup.
Baking times may vary depending on your oven. Begin checking pie after 35 minutes to ensure it doesn't overcook or burn.
The dough can easily become tough if handled too much. You can loose the light flaky texture of the finished crust by over-kneading.
When mixing the dough, gently massage ingredients with your hands - just enough to combine the ingredients together into a dough-like ball. The rolling pin will finish the job by creating the smooth texture as it's rolled.
My mother always used Crisco Vegetable Shortening for her pie crust because it was more affordable than butter. It also makes a light, flaky crust. I changed her recipe to Spectrum Organic Shortening in place of Crisco for a healthier crust.
Recipe by Lorraine Soldo for www.culinarybutterfly.com