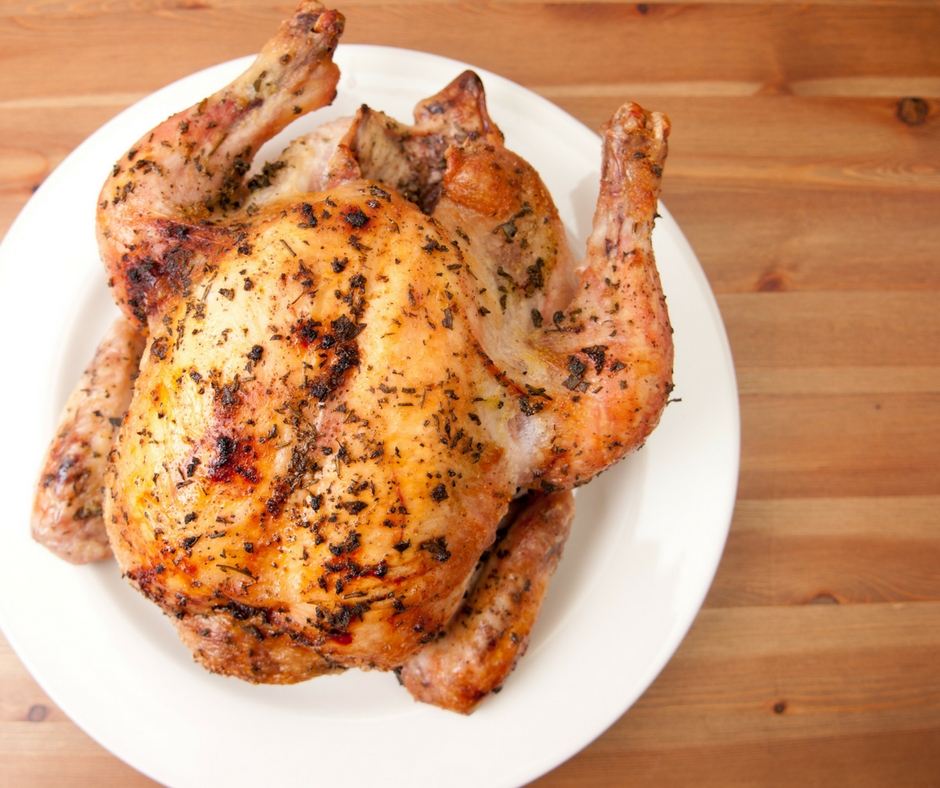 Manny's Steakhouse in Minneapolis is famously known for serving steaks so tender you can cut them with a spoon. Now that's tender! I recently took a trip to Florida for a three-day recipe writing get away with my friend Laurie, one of my guest contributors in my book. She taught me to make a roasted chicken so tender it puts Manny's steaks to shame.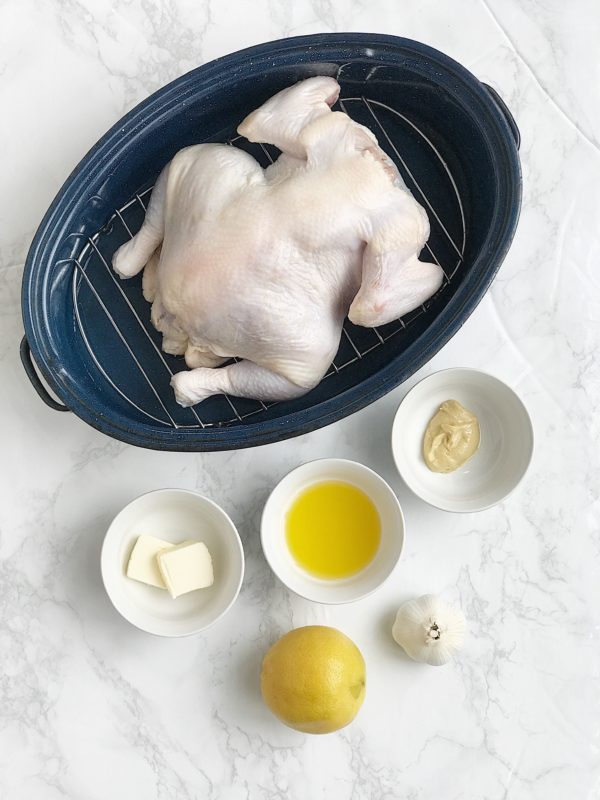 My favorite part of writing a global cookbook that includes an eclectic group of friends from seven different countries is the opportunity to learn the tips, tricks and kitchen secrets each person brings to the table. It has been a culinary journey far better than anything I could have ever imagined and yet there is always more to learn. That's what keeps it exciting!
This lemon butter chicken recipe tops the list of my favorites when it comes to a mouth-watering fall-off-the-bone chicken like nothing I've made before. Give this a try and watch for all of Laurie's mouth-watering recipes featured in my book!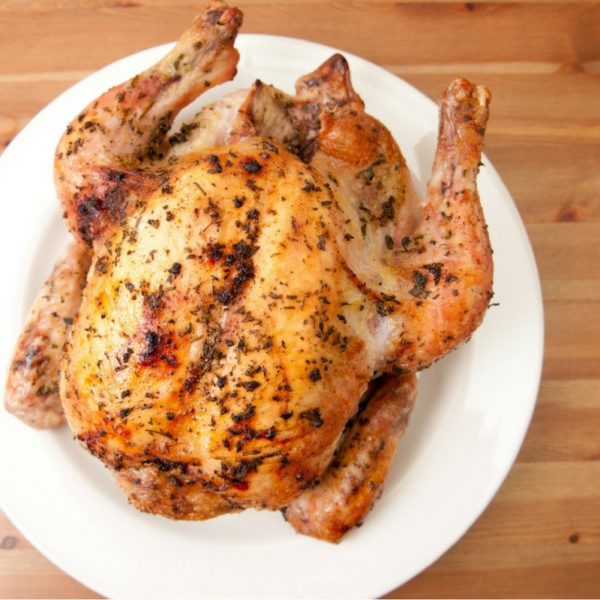 | | |
| --- | --- |
| | |
Preheat the oven to 225° Fahrenheit. Prepare your ingredients.

Heat oil and butter in medium saucepan over medium-high heat until butter is melted.

Add garlic, sauteeing 30 seconds or until garlic is aromatic. Side note: (Naturally occurring sulfur in the garlic interacts with those enzymes, occasionally turning it slightly green or blue when using older garlic. If this happens, it will not affect the flavor of the dish, but it is best to use the freshest garlic whenever possible.)

Add lemon juice, lemon rind, dijon mustard, and stir to infuse flavors, approximately 30 seconds. Remove from heat and set aside.

Thoroughly wash and clean chicken to remove any debris from the body cavity. Place chicken in a small roasting pan or glass dish.

Using your hands, gently separate the thin connective tissue between the skin of the meat of the chicken. Spoon and spread half of the sauce between the chicken skin and meat on both sides of the bird. Use remaining sauce to rub on top and inside the chicken.

Pour water in the bottom of the pan. Cover and transfer pan to oven. Bake 6-8 hours or until thermometer placed into the center of the thickest part of the meat reaches 165° Fahrenheit.

Note: Be sure to spoon the liquid from the pan over the chicken every few hour to keep meat moist while roasting.
NOTES
Allowing the chicken to slow roast longer will create a more tender chicken.
Recipe by Laurie Kerkinni for www.culinarybutterfly.com