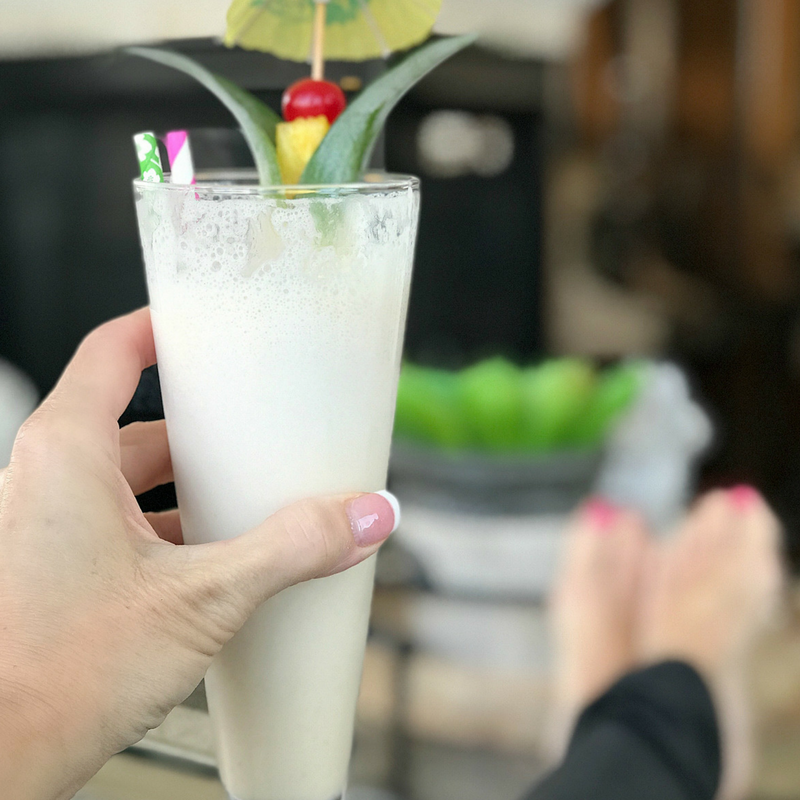 Summer is coming soon so break out the Piña colada and celebrate! Actually, this creamy tropical drink is perfect any time of the year, even in the middle of a cold Minnesota winter. I know this because it's only March, the snow is still two feet deep, and I just spent an entire afternoon creating the perfect Jamaican Piña colada. Yep, I can confirm they are just as delicious when the snow falls as they are when the sun shines.
If you've read a number of my newest posts lately, you will notice I've been talking a lot about Jamaica. That's because I vacationed there with a few of my girlfriends in February. One of the things I wanted to learn to make after that trip was an authentic Jamaican Piña Colada. I did a little research and decided I would start experimenting. Three batches later and a whole lot of changes – I finally landed on a flavor and texture that was perfect.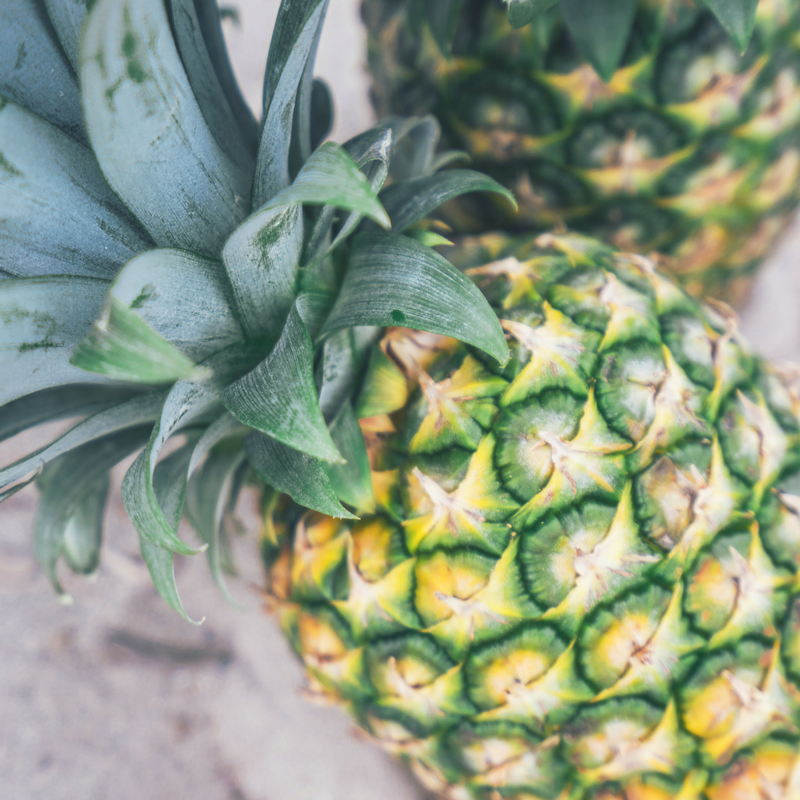 There are a few ingredients that set this drink apart and are typically found in many Jamaican recipes. Nutmeg, cinnamon, and evaporated milk aren't your typical Piña colada ingredients but combined with fresh pineapple juice, coconut rum, and my personal favorite, peach schnapps – the results are lightly creamy and perfectly sweet.
It's a tropical drink that will call out to you for seconds as soon as your glass is empty. Cheers, and as they say in Jamaican Patois, "Enjoy di jink!", better known as "Enjoy the drink!"
| | |
| --- | --- |
| | |
Blend all ingredients on high for 30 seconds.

Pour into your favorite glass, garnish with fruit and pineapple leaves. Enjoy!
Recipe by Lisa Soldo-Johnson of www.culinarybutterfly.com