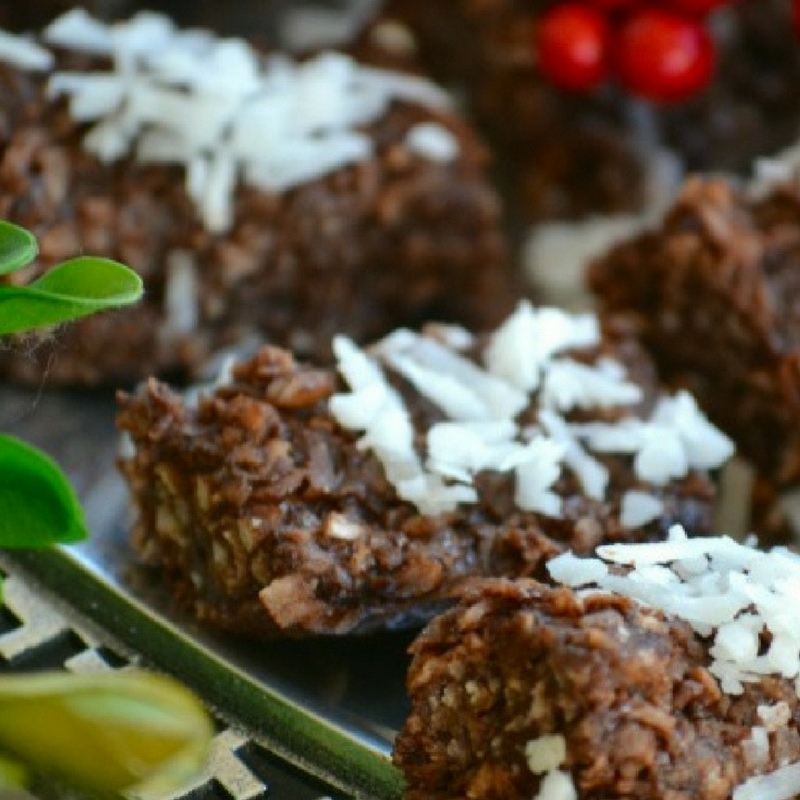 Growing up, every single year my mother would make homemade fudge to serve on Christmas Eve. I had always wondered how she made this magical treat until one day (somewhere in my late twenties) I asked her the secret to the best fudge on the planet. Her answer? Fantasy Fudge from the same Marshmallow Jar used to make Rice Crispy Treats.
Talk about a dream crusher — my entire life I was in a delusion about my mother's fudge being the best thing since sliced bread because it was her special recipe. Never the less, Fantasy Fudge is still pretty fantastic, and I love it to this day. Unfortunately, it's not exactly healthy. That's where Healthy Holiday Fudge comes in.
If you are a gluten-free and Dairy-free eater or you just like healthier options you're in luck! Made with six simple ingredients like coconut, cocoa powder, raw honey, vanilla extract, sea salt, and almond butter, you can feel good about making this fudge and even better about eating it. No more processed sugar, corn syrup, preservatives or the long list of "Don't eat that" ingredients you get with regular fudge recipes. Now, this is what I call a magical fudge that will make your holidays even merrier.
Print Recipe
Healthy Holiday Fudge
Yum
Quick, easy and healthy holiday fudge. The perfect dessert for the health minded and gluten-free, dairy-free eaters.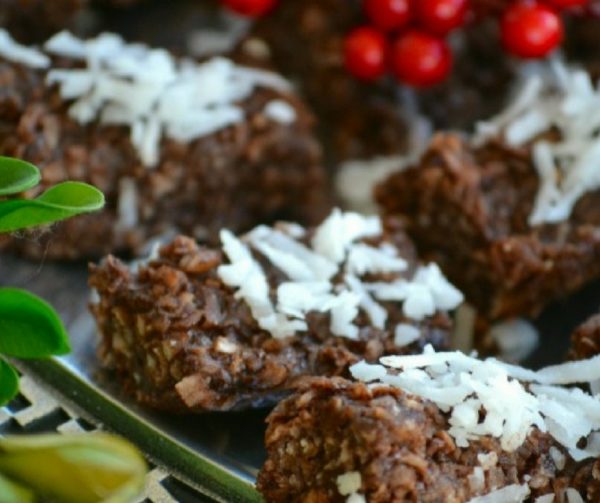 | | |
| --- | --- |
| | |
In food processor or blender, mix coconut on high for 3-5 minutes or until mixture is semi-creamy. Transfer coconut to a medium bowl and set aside.

Add cocoa powder, honey, vanilla extract, salt and almond butter to the food processor and blend on low until combined.

Using a rubber spatula, transfer honey mixture to the coconut and stir together until blended.

Press fudge into an 8 x 8 baking pan line with parchment paper.

Sprinkle shredded coconut on top and place in freezer for 15 minutes before cutting.
Idea!
-If you like your fudge to be very sweet you can use sweetened shredded coconut in place of unsweetened coconut. This will also make the fudge a bit fuller and softer.
-The recipe photo is made using a double batch for thicker pieces (also made with sweetened coconut shreds).
Recipe by www.culinarybutterfly.com