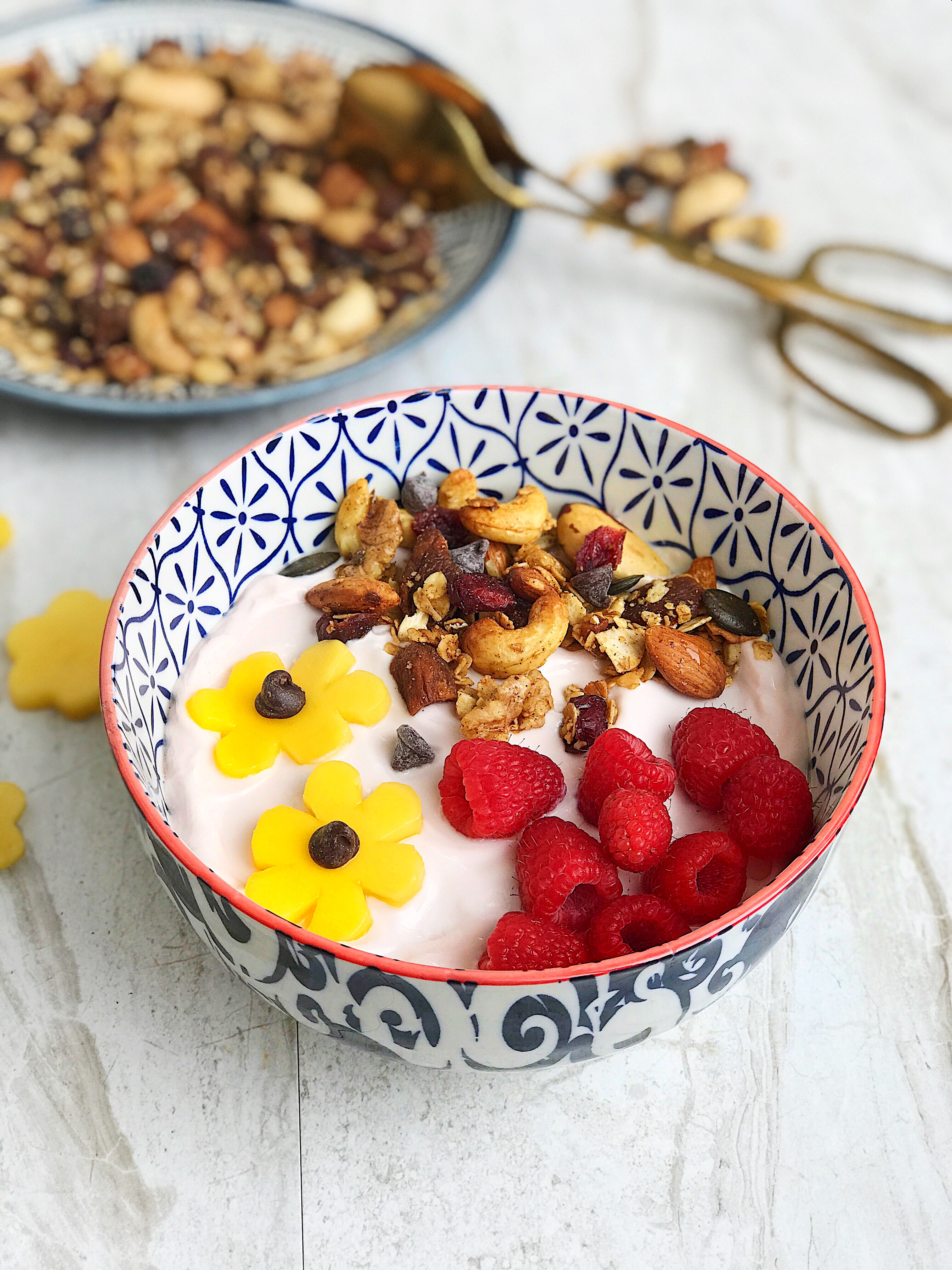 One of my biggest struggles with healthy meal ideas is at breakfast. I mean, how many different ways can you make eggs before it's old news? Today, I finally perfected what I consider the home run of healthy granola recipes. I combined all of my favorite ingredients into one stellar batch of goodness and now breakfast may just be my new favorite meal of the day. This granola also makes a great mid-day energy boost when you need a healthy snack.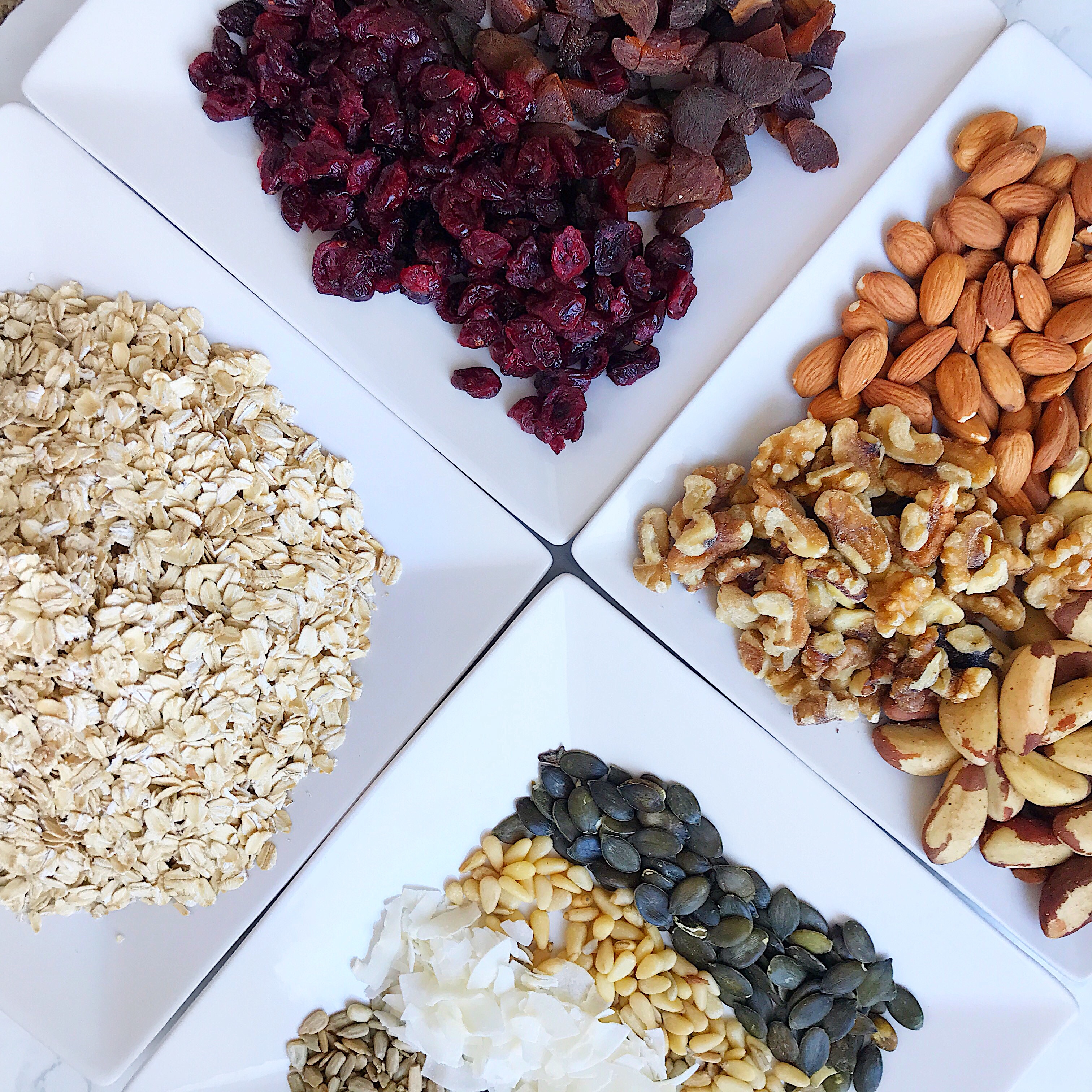 I call this, " Energy Blast Granola" because the combination of nuts, seeds, dried fruit, cinnamon, and other ingredients pack a powerful punch of the good stuff including vitamins, minerals, and healthy fats which your body needs for energy and nutrition. Studies show that eating one handful or 1-ounce of nuts and seeds each day boost energy, strengthen your immune system, and help to keep you full until your next meal. Since there are a total of 7 different nut and seeds plus 2 dried fruit in this recipe, you get the nutritional benefits that each of them has to offer. You can also customize the recipe to fit your taste by using your favorite combination of fruits, nuts, and seeds to make it yours. All of that sounds really great, right? But my favorite part of this health-packed granola mix is the flavor fusion you get with your first bite. Super delicious if I do say so myself. Wishing you great health this year and beyond!
Print Recipe
Energy Blast Breakfast and Snack Granola
Yum
This hearty granola is perfect for breakfast over yogurt, with a splash of milk, or even in a smoothie. Keep it handy when you need a mid-day energy boost. Made with pure, natural, healthy nuts, seeds, oats, and dried fruit. Change up the ingredients for some of your favorite ingredients and enjoy.
Preheat oven to 350 Fahrenheit.

In a large mixing bowl, add oats, almonds, walnuts, Brazil nuts, cashews, pumpkin seeds, sunflower seeds, pine nuts.

In a separate small bowl, whisk together coconut oil, coconut nectar, vanilla bean paste, and cinnamon until it is completely blended.

Pour mixture over contents in the large bowl and stir until ingredients are evenly coated.

Pour granola on to a baking tray and spread out evenly. Bake 20-25 minutes, turning granola half way through the baking process. The granola is done when it turns lightly golden brown.

Remove from oven and let cool before transferring it to a container. Add in your favorite combination of dried fruit and toss to combine. Granola will keep in the refrigerator for up to 2 weeks.
This granola works wonderfully over yogurt and fresh fruit, in smoothies, combined with milk, a cake or ice cream topping, and as a snack.
Recipe by Lisa Soldo-Johnson for culinarybutterfly.com