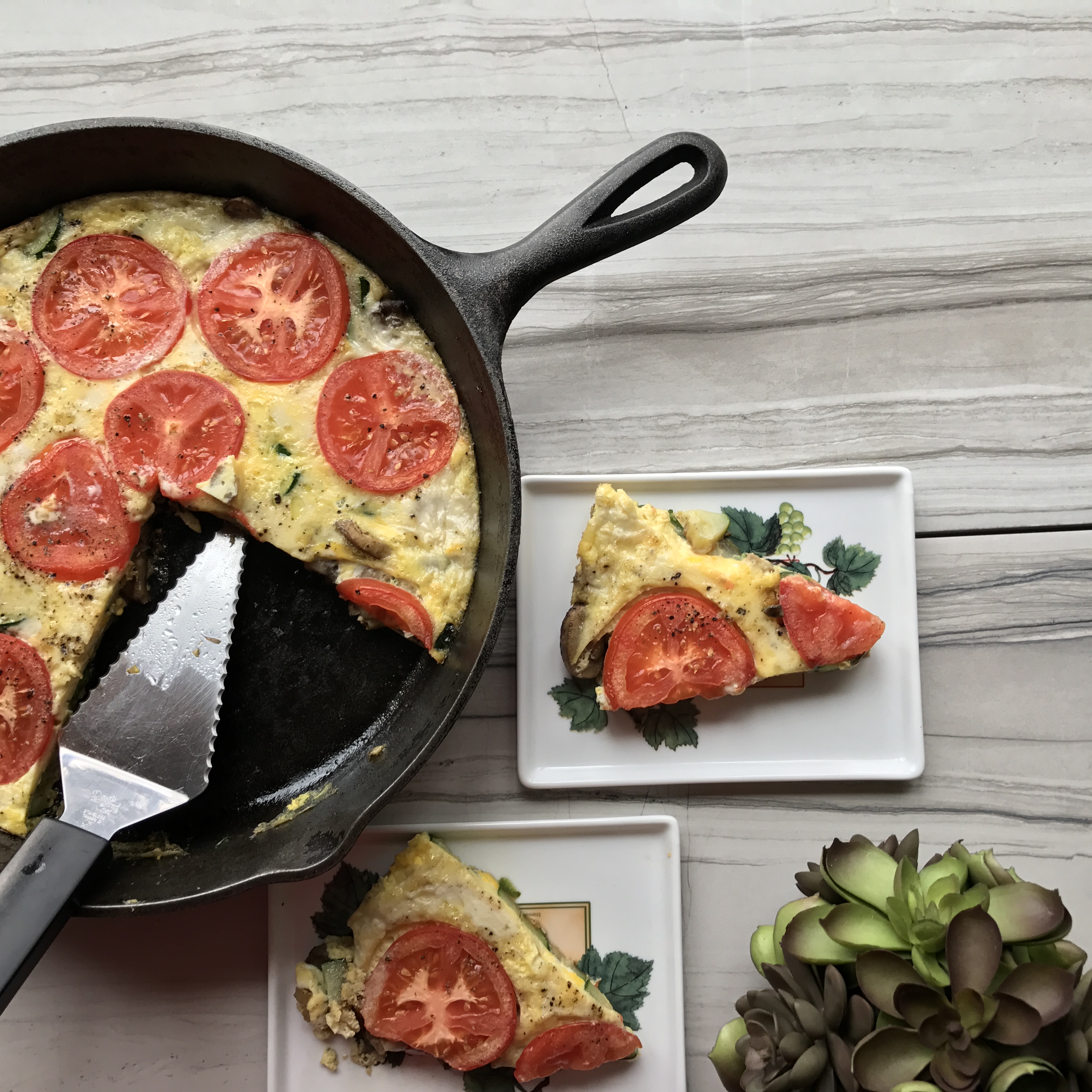 Breakfast is the most challenging meals of the day for me to prepare. Mostly because I am not a morning person and the idea of getting creative in the kitchen doesn't kick in until well after 10 am and at least 2 cups of coffee later. Can anyone else relate? The good news is, for every problem, there is an answer, and for me, and it comes in the form of an early morning breakfast bake.
I love this recipe because it covers so many of the foods on my breakfast wish list of healthy ingredients. Made with eggs, fresh tomatoes, organic spinach, a touch of garlic and onions and dairy-free coconut milk, this bake is the perfect answer to a full-fledged healthy meal in the morning. The other thing I love about this recipe is that you can design it any way you like. Are your kids not a fan of spinach? Swap it out with broccoli instead. Throw in some mushrooms, asparagus, goat cheese, bacon, or whatever you happen to have in the refrigerator that morning. This dish is the most versatile breakfast recipe I have ever tasted, and the possibilities are endless.
Serve this dish hot out of the oven and refrigerate the leftovers for up to three days. Pair it with a small salad for a light and healthy lunch, or enjoy it for a guiltless afternoon pick-me-up snack. You can even prepare it a day ahead of time and heat it up breakfast in the morning. You can make the entire dish in less than 30 minutes and still have a chance to enjoy it. So there you have it. Healthy and delicious all rolled into one easy-to-make early morning breakfast bake.
Print Recipe
Early Morning Breakfast Bake
Yum
A quick and easy way to get a healthy breakfast on the table for your entire family in 30 minutes.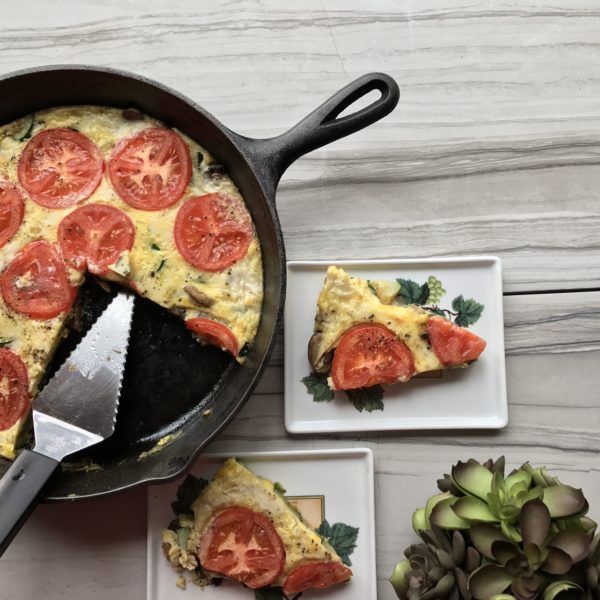 | | |
| --- | --- |
| | |
Preheat oven to 350 degrees Fahrenheit.

Heat a large cast iron or oven proof pan on medium heat, melting the coconut oil.

Add onions, zucchini and mushrooms. Saute 5-6 minutes or until slightly soft. Add garlic, saute an additional 2 minutes. Add spinach and saute until slightly wilted.

In medium bowl, whisk eggs, coconut milk, salt and pepper. Pour into pan over vegetables.

Remove pan from heat and layer sliced tomatoes on top. Sprinkle with additional salt and pepper (optional).

Place in oven and bake for 15 minutes or until done. Serve warm.
Recipe by www.culinarybutterfly.com