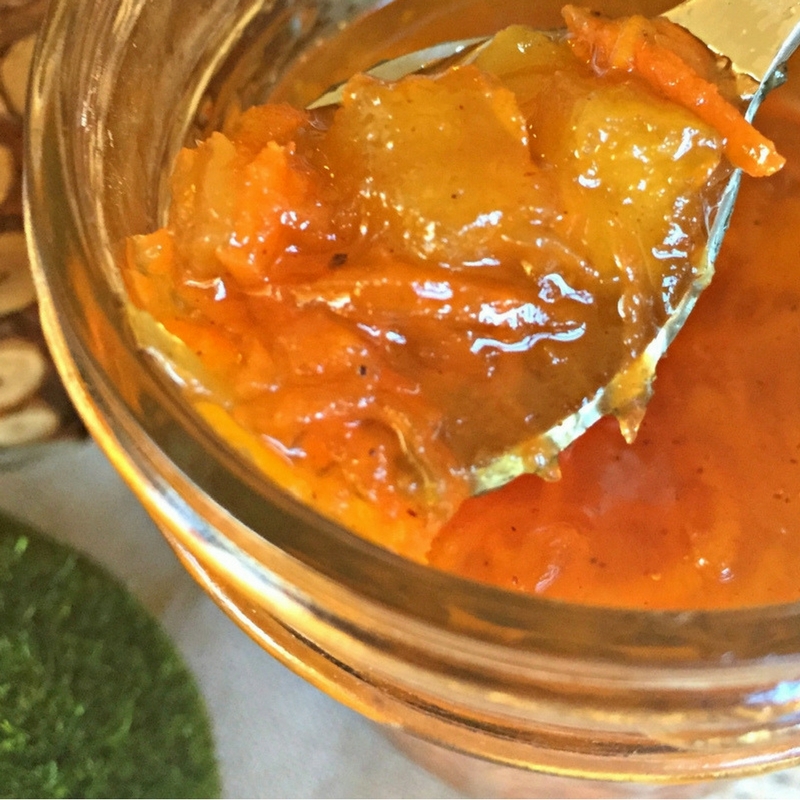 I absolutely love homemade carrot cake! Especially if it's piled high with a decadent cream cheese frosting on top. Funny story: last year, I hosted an exchange student from Peru.  Ignacia had never even heard of carrot cake but the thought of putting carrots in a cake was a completely crazy and unappealing idea to her.  I get that.  When you think about it, carrots and cake don't exactly seem like good bed fellows.
We happened to be at a restaurant who served excellent carrot cake and so I ordered a piece for Ignacia to try.  Like a kid being forced to try a food they hate, she reluctantly agreed, plugged her nose and took a bite.  In less than a second, Ignacia's eyes jumped with joy and she declared, "Oh my goodness, it's delicous!" From that moment on she was a fan of carrot cake.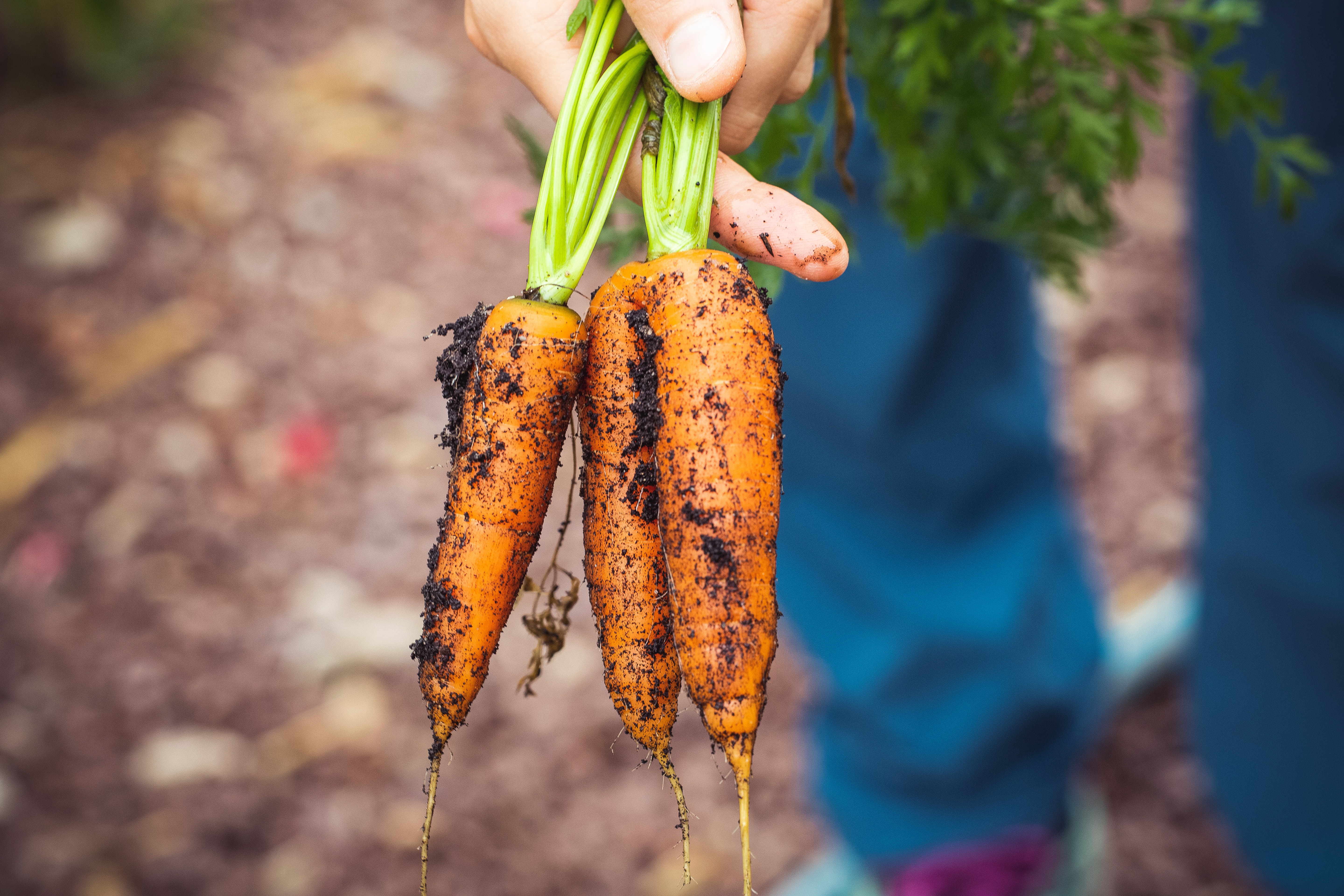 That's how I feel about this jam. I found this recipe in the Ball Jam cookbook and thought I'd give it a go. Much to my surprise, it tastes incredible close to carrot cake. One of my favorite ways to use it is by loading up a fresh baked bagel with cream cheese and then topping it with a generous spoonful of this jam. It's like having dessert for breakfast! I have listed the ingredients below and you can find the directions to this recipe on the "Fresh Preserving" site by Ball by clicking here.
Print Recipe
Carrot cake Jam
Yum
If you love carrot cake, you are in for a treat! Spread it over toast, bagel and cream cheese or serve it with a soft cheese and crackers for a delicious appetizer.
| | |
| --- | --- |
| | |
Recipe directions found here.