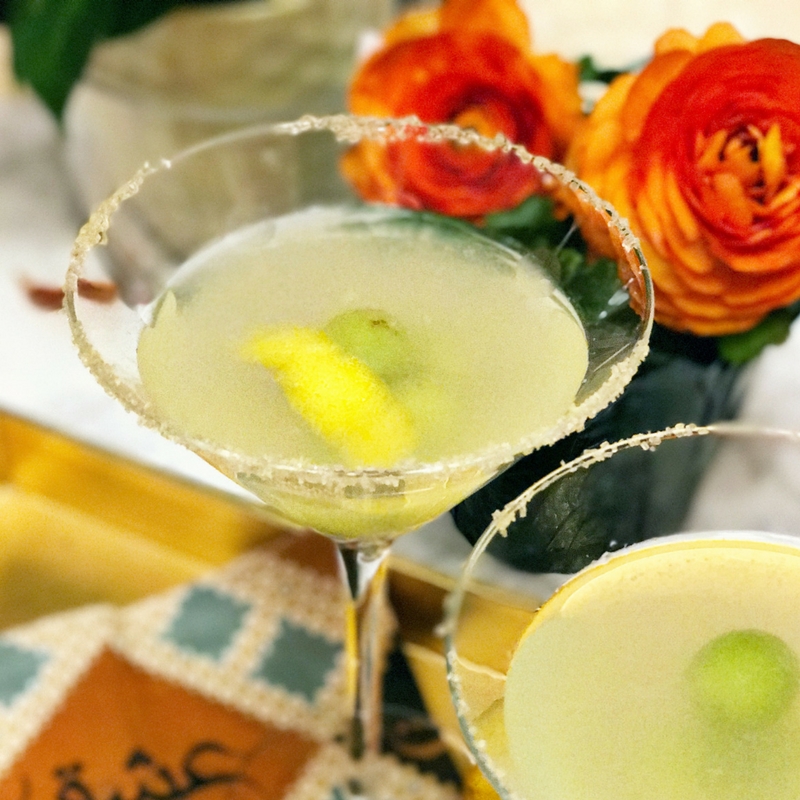 Have you ever sipped on a drink that made your eyes open wide with delight? Then, when you order that same drink some place else, it just didn't compare? That happens to me a lot.  But that's when you learn to make it at home so you can enjoy the perfect libation anytime you want.  For me, this Coconut Sugar Lemon Drop Martini is my "perfect drink".
My friend, Ameneh, created this delightful lemon cocktail by adding the perfect amount of everything, plus a giant splash of fresh lemon juice and a dust of sweet coconut sugar on the rim.  Honestly – in my opinion this the most delicious Lemon Drop Martini you will ever put to your lips.
I will warn you though, one glass is never enough since this drink it's just like sipping on the perfect little dessert. Once your glass is half empty, don't be surprised if you find yourself already planning on seconds. It's really that good. Cheers!
Take a look at my lemon coconut margarita recipe for more cocktail ideas!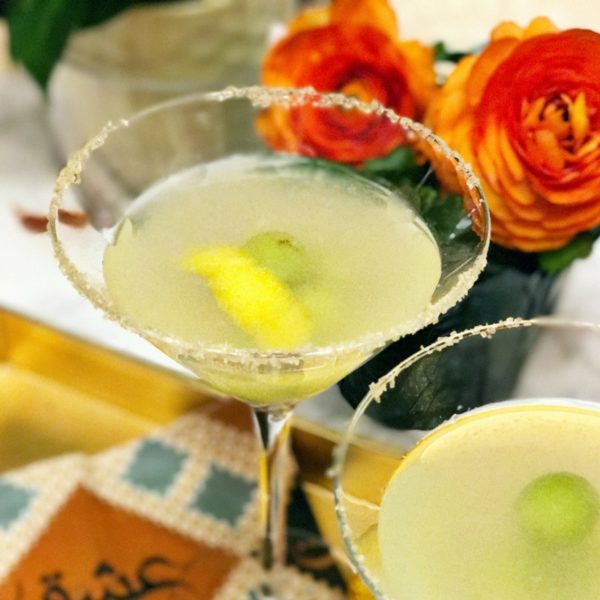 | | |
| --- | --- |
| | |
Fill martini shaker with 1 cup of ice.

Add vodka, Lemoncello, and lemon juice (reserving 1teaspoon for rimming glasses). Cover and shake for 10 seconds.

Using 2 small plates, add reserved lemon juice to one plate and coconut sugar on the other. Dip each martini glass into lemon juice turning it around until the edges are wet. Shake off any drops and dip into the sugar twisting around until the glass edges are coated.

Add 3 frozen grapes or your favorite frozen fruit to each glass.

Pour martini mixture into each glass and serve immediately.
Recipe Notes:
You can add your favorite frozen fruit to the bottom of the glass and enjoy them at the end of your drink.
Adding fresh lemon juice to the martini enhances the lemon flavor and mellows the flavor of the alcohol.
Recipe by Ameneh Gounilli for www.culinarybutterfly.com