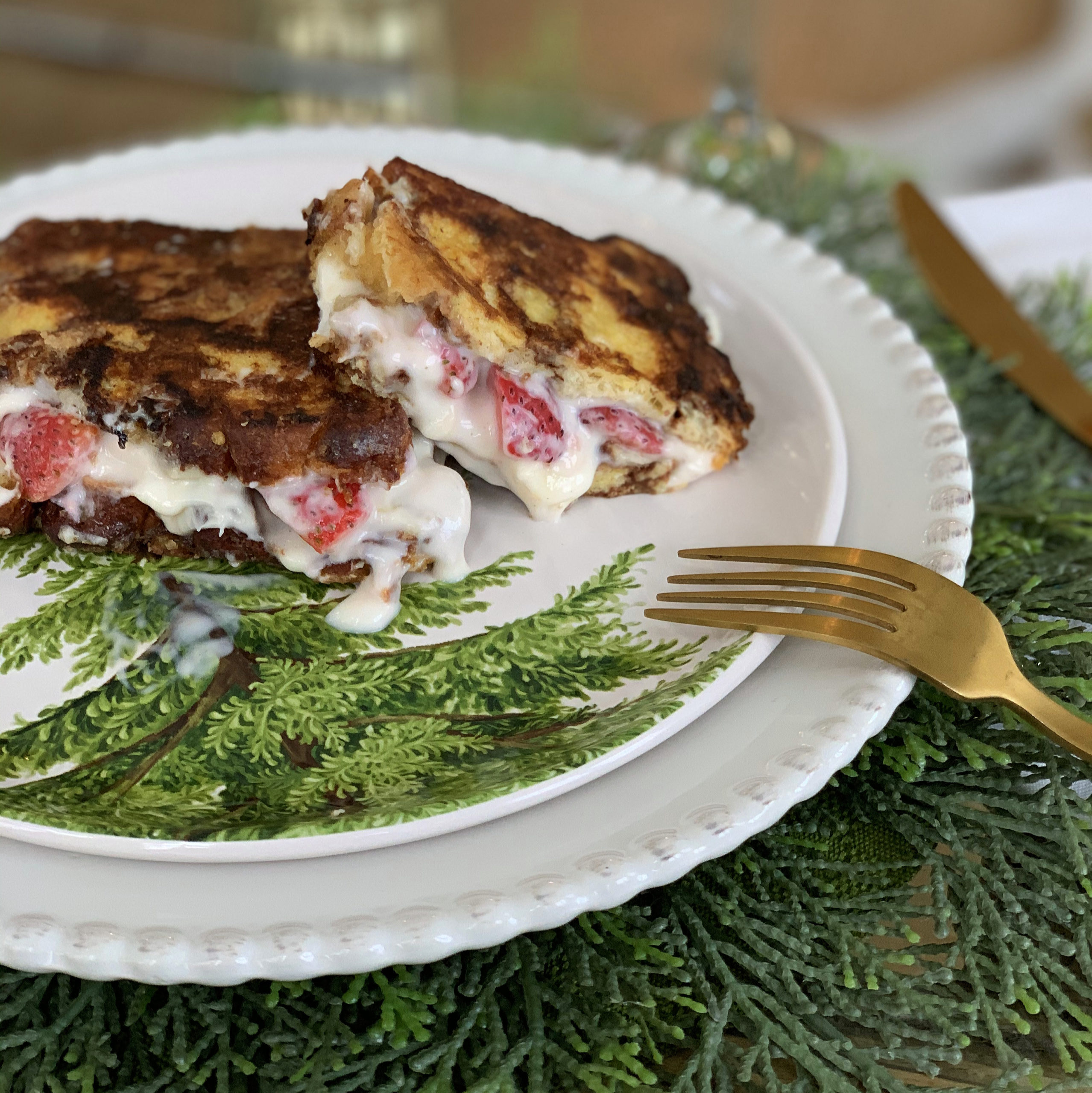 Admittedly, Strawberries and Cream Cheese Stuffed French Toast is one of the more decadent breakfast recipes I've made and I loved every bite!  Made with cinnamon bread bursting at the seams with melted cream cheese and fresh strawberries.  Once you taste this French toast, you'll never go back to the classic version again. Take my advice, when you make them, make extra!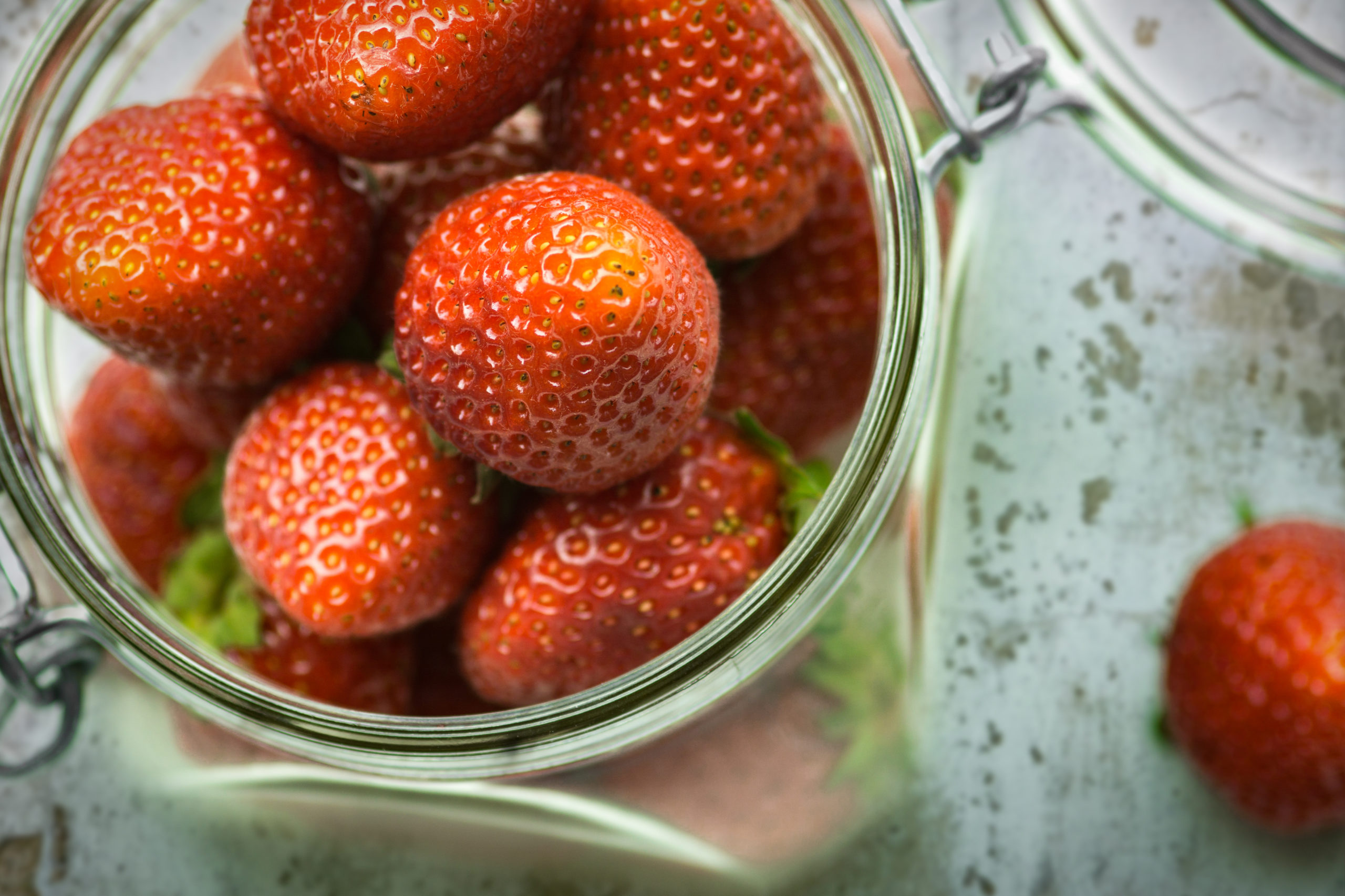 One of the great benefits of this dish is the left-overs.  I first made stuffed French toast for my family for Christmas morning breakfast this year.  I made extra so we could heat them up and enjoy them again the next morning - so in the fridge they went.  Lets just say, sometimes good ideas don't always work out the way we plan them.  I think you know where I'm going with this story.  Yep, we polished off these bad boys for a mid-day snack and that's when I discovered how incredible this stuffed French toast is cold!  In fact, I am putting this dish on my dessert menu the next time I have a gathering. Slice them into fourths, top them with a scoop of vanilla bean ice cream and done.  Breakfast and dessert.  Two great recipes in one!  You're welcome.
I hope you enjoy this recipe! If you've made it please share it with me by tagging @culinary.butterfly on Instagram or @culinarybutterfly on Pinterest, or by using the hashtag #culinarybutterfly on Facebook
Print Recipe
Strawberries and Cream Cheese Stuffed French Toast
Yum
Strawberries and Cream Cheese Stuffed French Toast is an indulgent way to enjoy breakfast but is dreamy enough to be eaten for dessert.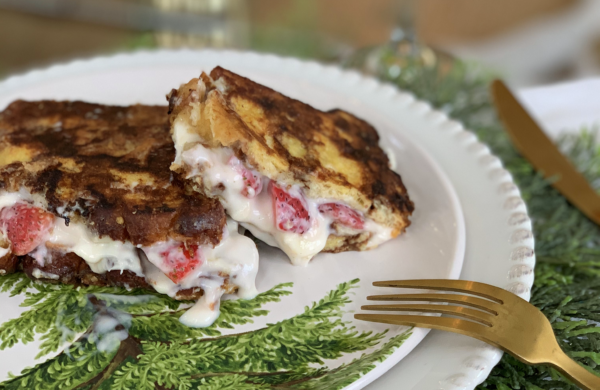 | | |
| --- | --- |
| | |
In a small bowl, mix softened cream cheese, powdered sugar, and vanilla until blended.

Slice the strawberries 1/8-inch thick.

Spread half of the cream cheese mixture on one piece of bread. Lay strawberries on top of the cream cheese and top with the remaining slice of bread. Repeat with another slice of bread to create two sandwiches.

Whisk eggs and milk in a container large enough to fit the bread.

Heat a non-stick pan over medium heat. When the pan is hot, add the butter to melt.

Dip each side of the sandwich into the egg mixture and set it into the heated butter. Repeat with the other sandwich.

Cook the french toast minutes on each side until golden brown, approximately 4 to 5 minutes per side.

Transfer french toast to a plate and cut in half. Enjoy immediately.
Refrigerated leftovers can be reheated or enjoyed cold.
Recipe by Lisa Soldo-Johnson for www.culinarybutterfly.com