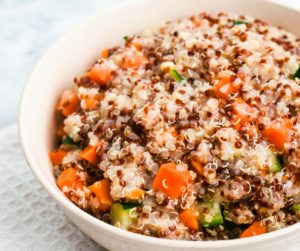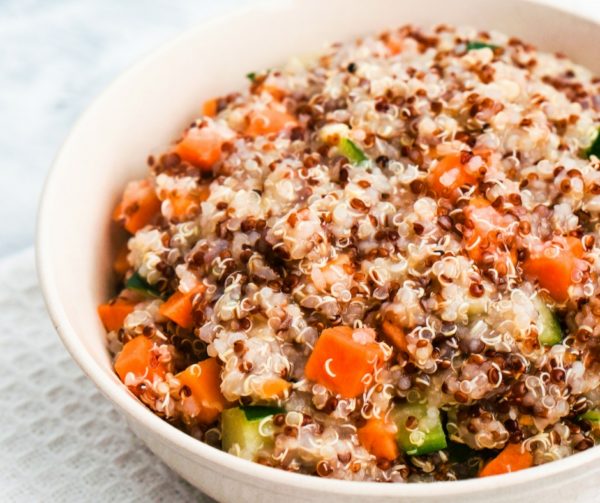 | | |
| --- | --- |
| | |
In medium pot, bring stock to a boil and lower heat to simmer.

In large pan, heat oil over medium-high heat. Add shallots and garlic, sauteing 3-4 minutes or until translucent. Add in quinoa and toast, stirring continuously for 1 minute before adding in white wine.

Let the liquid reduce by half before stirring in 2 cups of the hot stock. Reduce heat and simmer on medium-low for 15 minutes, stirring occasionally. Begin adding in 1/2 cup of stock every 15 minutes until stock us used. Remember to stir every few minutes.

Add in heavy cream and cheese, salt and pepper, stirring until cheese has melted. Transfer to a bowl.

Add in chopped tomatoes and cucumbers. Gently toss together with risotto. Season to taste. Serve warm.
Idea!
Add kalmata olives, avocado and a squeeze of lemon juice for another twist to this salad.
Recipe by www.culinarybutterfly.com