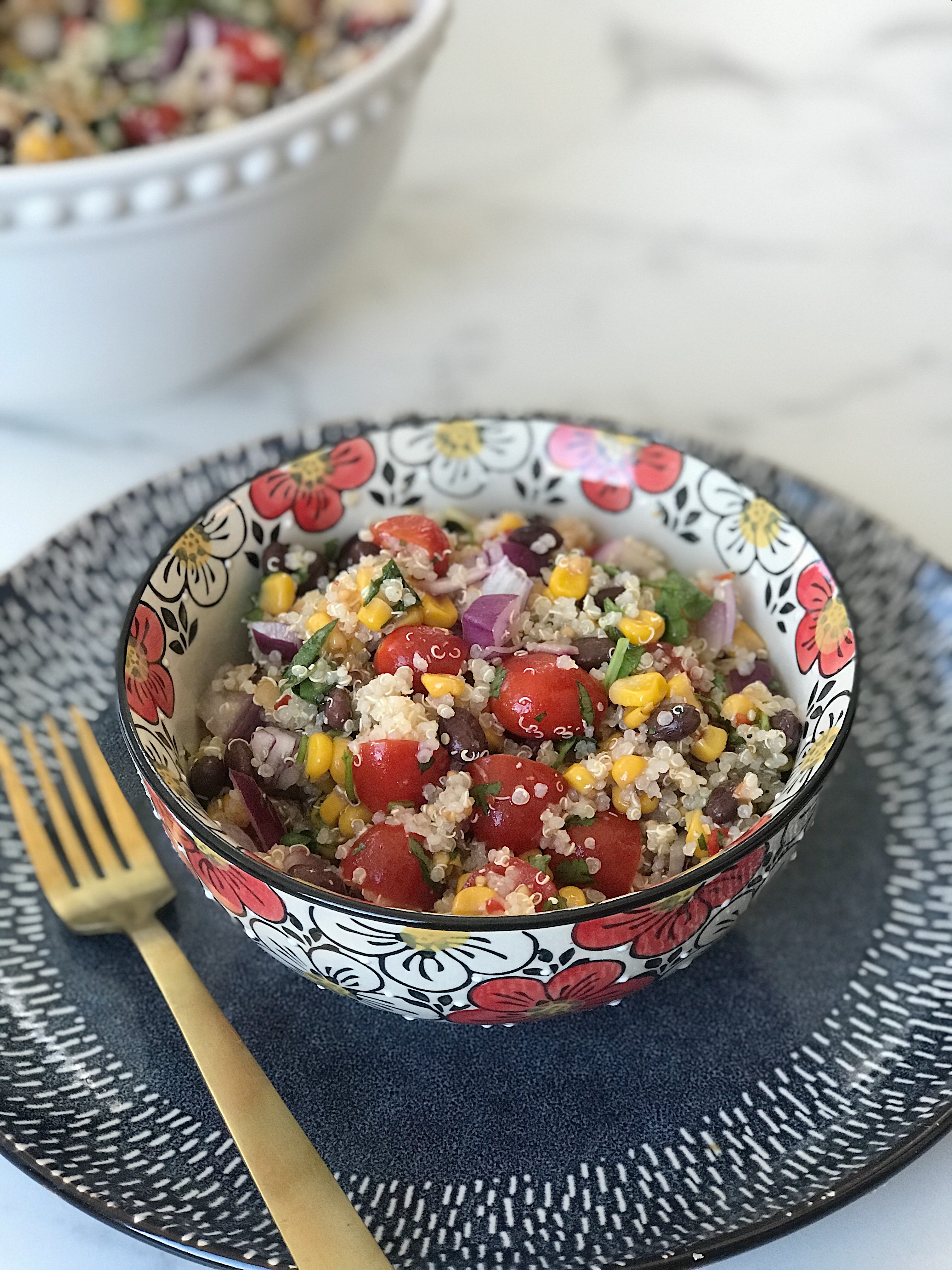 Zesty Quinoa, Black Bean, and Corn Salad is always a favorite at every gathering. The combination of sweet corn salsa, tender, nutty quinoa, juicy cherry tomatoes, earthy black beans, and fresh cilantro creates a flavor profile your family and friends will love. I've even been known to carry along copies of this recipe when I bring this dish to a potluck because, without fail, someone asks me how to make it.
This recipe is a great make-ahead dish that you can prepare hours before you serve it. When I am hosting a large dinner gathering and need to reserve the day of the party for recipes that require last minute prep, I make my Quinoa, Black Bean and Corn Salad the night before, refrigerate it and add the dressing just before serving it.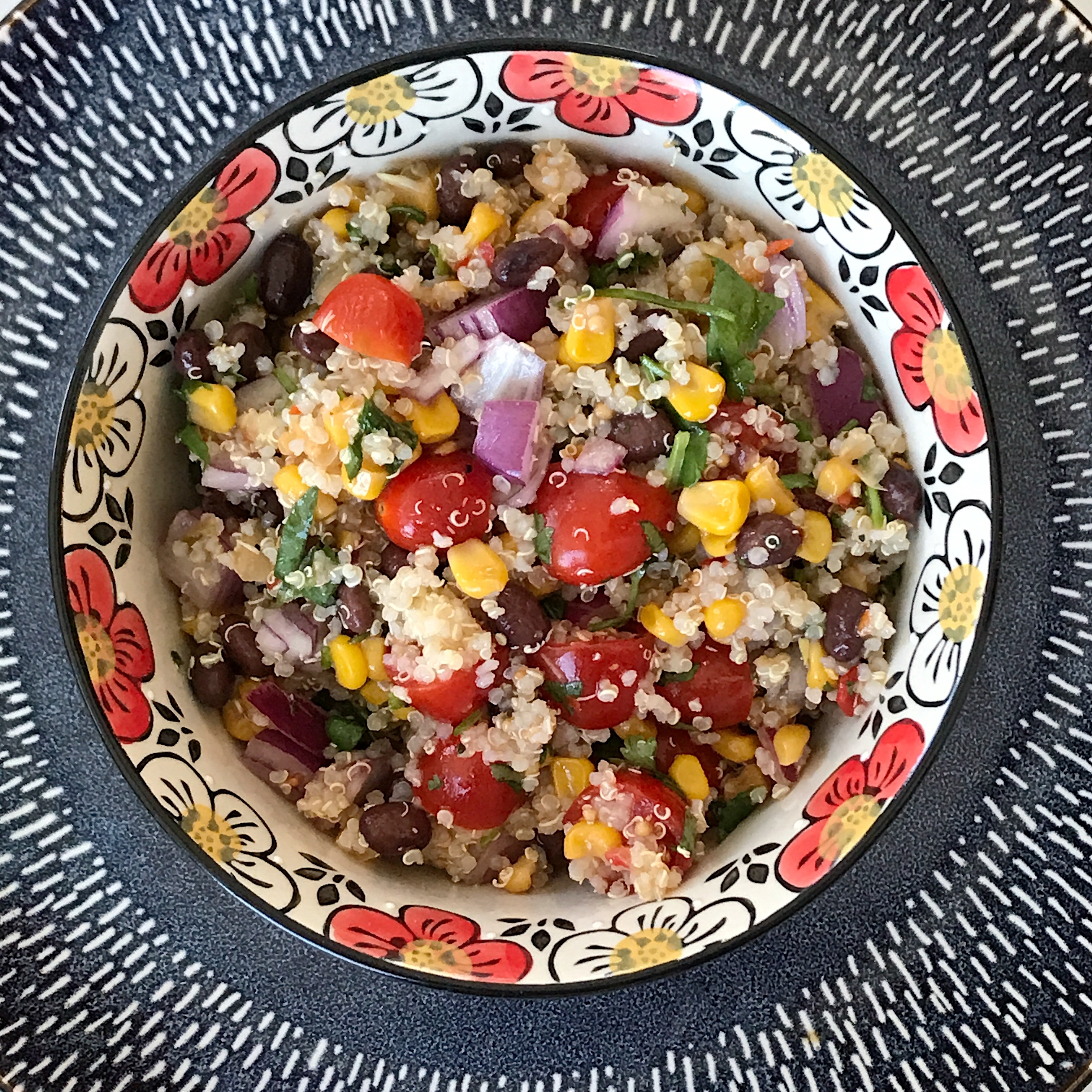 Print Recipe
Quinoa, Black Bean, and Corn Salad
Yum
A zesty combination of quinoa, black beans, tomatoes, avocado and corn salsa is packed with flavor and nutrition.
Bring 2 cups water and quinoa to a boil over medium-high heat. Cover and reduce heat to medium-low, cooking 8-10 minutes or until water is absorbed and quinoa is tender. Remove from heat, uncover and set aside to cool.

In a large bowl, combine, black beans, corn salsa, avocados, tomatoes, and onions. Set aside until quinoa is cooled. Transfer quinoa to bowl.

In a small bowl, whisk together lime juice, salt and olive oil. Pour dressing over quinoa and gently toss until salad all ingredients are well combined.

Serve as a side dish or salad with your favorie meal.