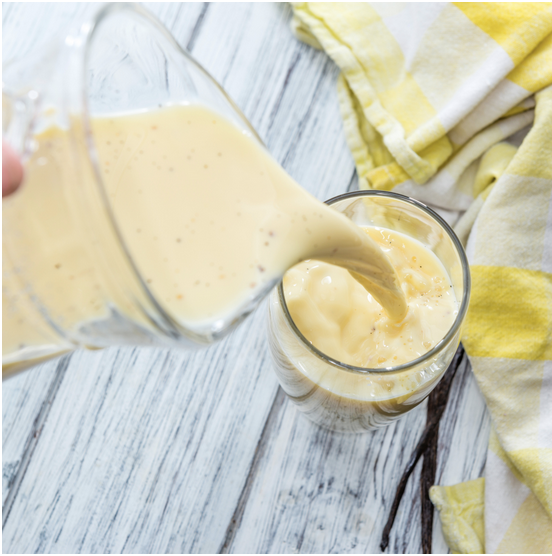 Chamomile tea is made from a daisy-like plant and used for centuries all over the world for its many health benefits, including a calming effect on the body.  Chamomile Banana smoothie combines chamomile tea, banana, Greek yogurt and a touch of agave nectar for a delightfully creamy smoothie with a gentle touch of calm.
I hope you enjoy this recipe! If you've made it please share it with me by tagging  @culinarybutterfly on Pinterest.
Blend all ingredients until smooth.

Pour into your favorite glass and enjoy!
IDEA!
Pour into Popsicle molds and freeze for a deliciously healthy treat within hours.
Recipe found on www.culinarybutterly.com