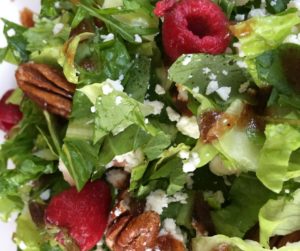 Print Recipe
Red Raspberry and Candied Walnut Salad with Raspberry Vinaigrette
Yum
This salad burst with the tangy flavor of raspberries and creamy goat cheese coupled with the sweet nutty flavor of candied walnuts. Beautiful and delicious!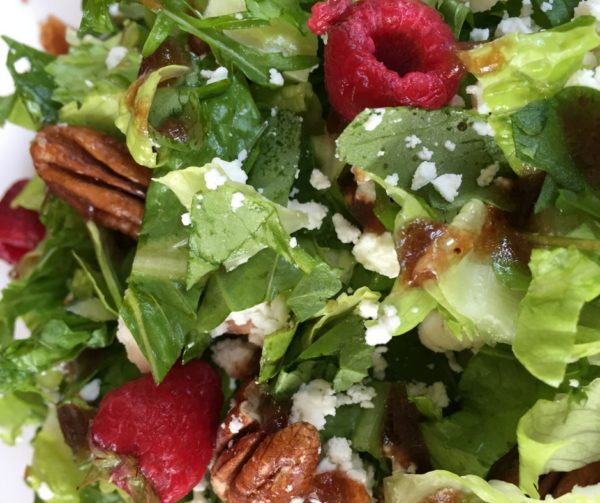 In medium non-stick pan, heat butter until melted over medium heat.

Add in brown sugar, cinnamon and walnuts. Saute 3-4 minutes, stirring continuously so it does not burn.

Using spatula, remove walnuts from pan and set on a lined baking sheet to cool for one hour before placing on salad.
In a small blender, add raspberry preserve, balsamic vinegar, mustard, and salt. Blend on high for 15 seconds.

Pour liquid into bowl and slowly whisk in olive oil until thoroughly combined.
Chop the lettuce into small bite size pieces. Place lettuce on individual salad plates or in a large salad bowl if you are making one large salad.

Add Raspberries and 3/4 of the goat cheese. Set aside.

Drizzle the salad with dressing. Sprinkle remaining goat cheese on top of salads and serve.
Recipe by www.culinarybutterfly.com