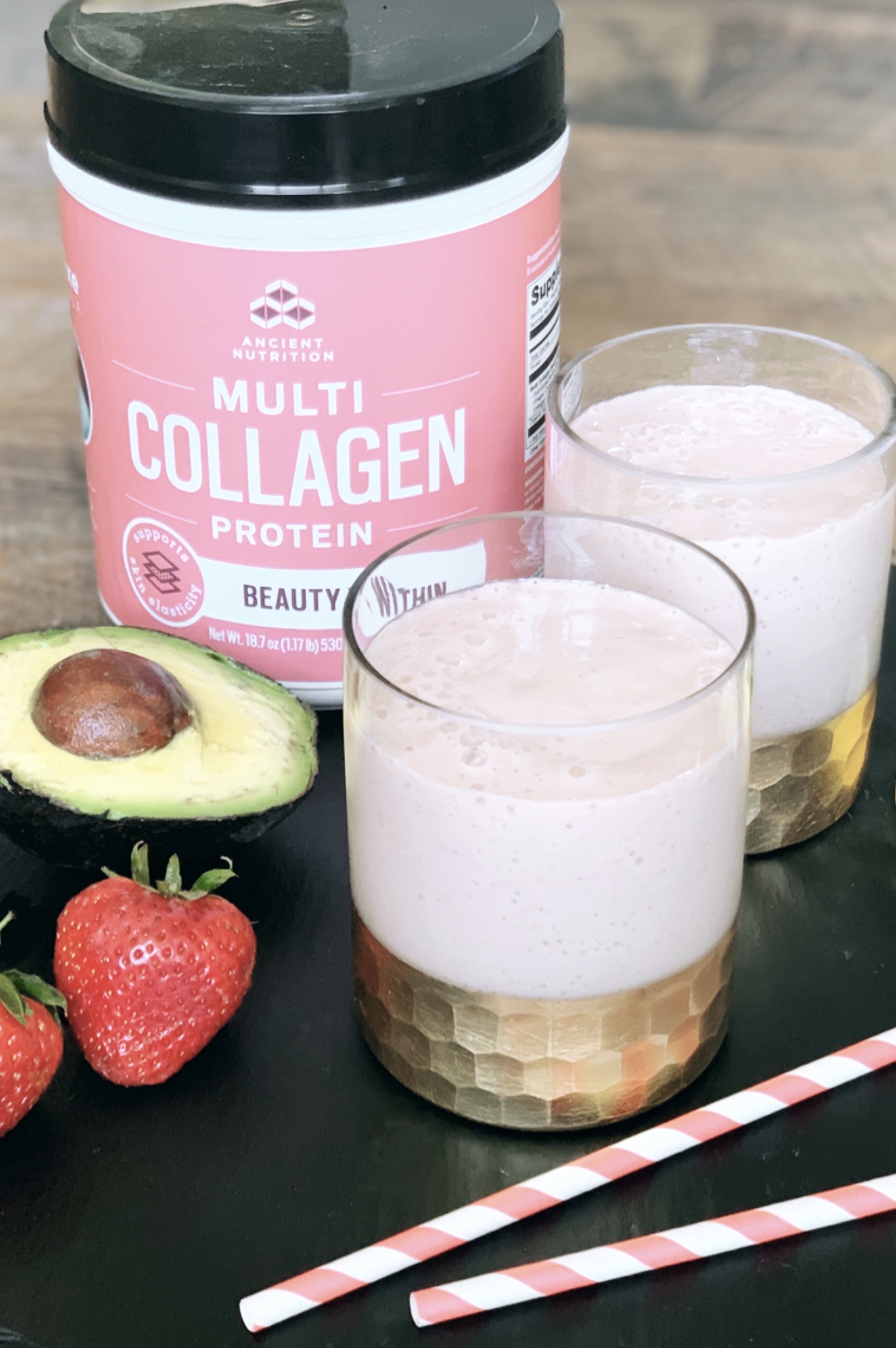 Strawberry watermelon smoothie is the latest addition to my smoothie family of recipes but with an extra special twist. Lately, I've been experimenting with collagen peptides and discovered this delicious watermelon flavored collagen by Ancient Nutrition.
I love the subtle flavor in this watermelon collagen protein.  When combined with fresh fruits like strawberries, coconut yogurt and vanilla almond milk, it creates a light, creamy, tropical smoothie that is just as delicious in the afternoon as it is first thing in the morning.
I've been incorporating collagen peptides into my family's diet as a way to support gut, skin, and joint health.  It supports healthy skin elasticity and hydration and help to repair over all skin appearance.  I chose this brand because it is non-GMO, grass fed, hormone free, cage free and made from cruelty free sources.
There are so many reasons to love this collagen infused smoothie, but the delicious taste is my favorite reason to make it often.
Print Recipe
Strawberry Watermelon Smoothie
Yum
Watermelon collagen peptides infused into a vanilla almond milk smoothie with fresh strawberries and creamy avocado creates a fruit-flavored meal in a glass. Perfect for any time of the day.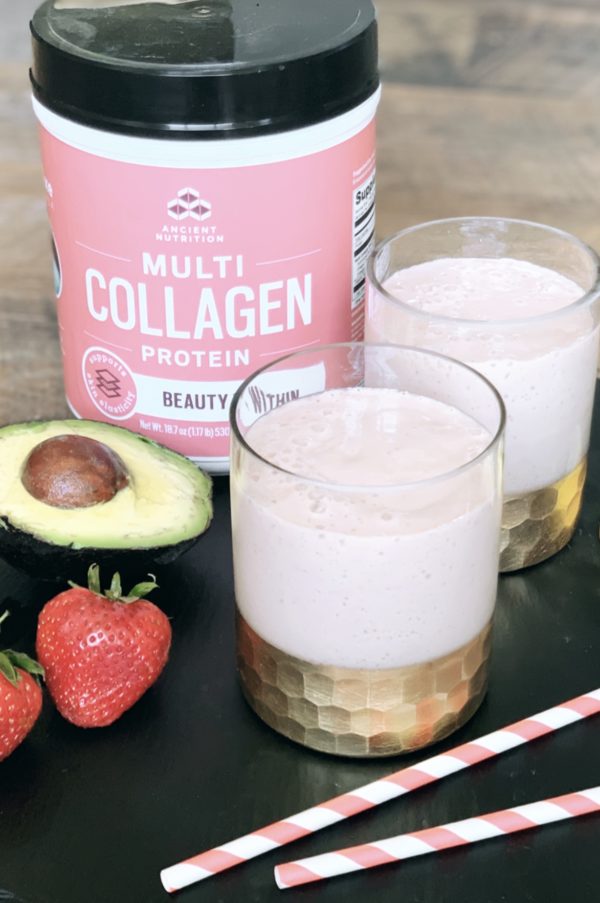 | | |
| --- | --- |
| | |
Blend ingredients, pour into glass and enjoy!
Recipe by Lisa Soldo-Johnson for www.culinarybutterfly.com