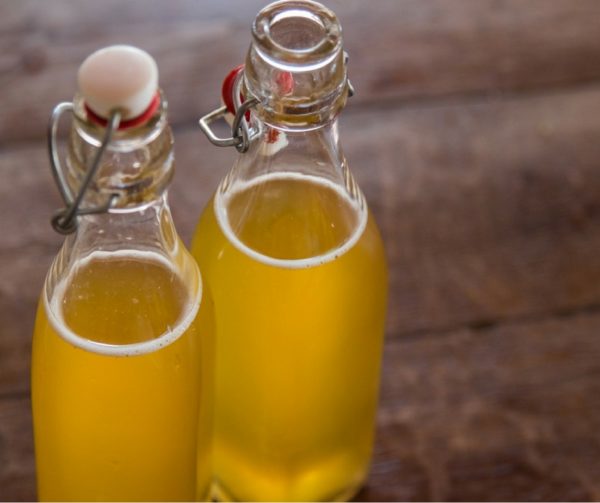 | | |
| --- | --- |
| | |
In medium pot, bring 12 cups of water to a boil. Remove pot from heat and stir in tea leaves. Let steep for 5 minutes.

While tea is steeping, add sugar to a clean glass 2 gallon jar.

Place mesh strainer over top of the glass jar, pour the tea into strainer allowing liquid to drain into glass jar. Using spoon, press down on tea leaves to extract any remaining liquid. Discard tea leaves.

Stir sugar and tea together until sugar is dissolved.

Pour the cold water into the jar and stir contents. Allow the tea to cool to 78 degrees or cooler before adding Scoby to the jar.

Cover jar with cloth and elastic band. Place jar in a cool room to ferment for 30-45 days.

Taste test the kombucha to decide when to bottle your brew.
Note: The longer kombucha ferments the less sweet it will become. Taste test your batch and bottle when the taste is to our liking. Some people bottle their kombucha after only a few weeks of fermenting.
Recipe by www.culinarybutterfly.com