Cranberry Apple Crescent Braid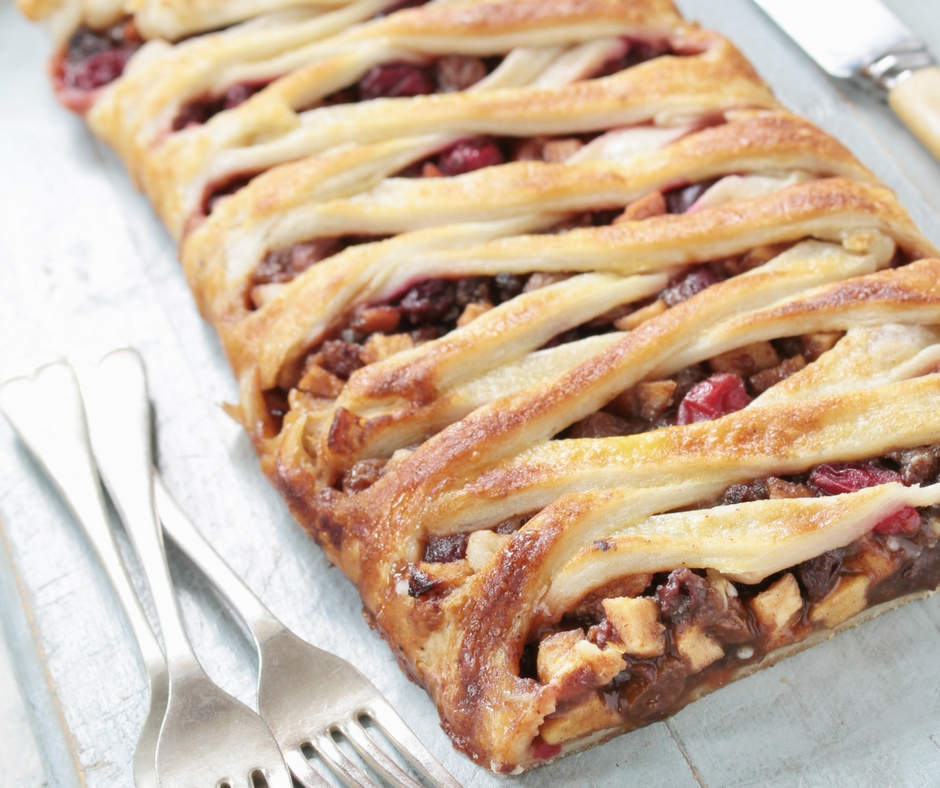 Print Recipe
Cranberry Apple Crescent Braid
Yum
Cranberry Apple Crescent Braid looks complicated but is really quick and simple to make. Made with apples, cranberries and raisins or choose your favorite combination of fruits and flavors to create your own.
| | |
| --- | --- |
| | |
Preheat oven to 375 degrees Fahrenheit

In medium bowl, combine chopped apples, raisins and cranberries.

In a small bowl, mix sugar, cinnamon, and nutmeg. Pour over the fruit mixture and toss lightly. Set aside.

Unroll crescent dough and set inside a lightly greased 9 x 13 baking pan. Spoon fruit mixture down the center of the dough approximately 2-inches wide. Sprinkle cinnamon lightly over the fruit. (If your baking pan is a bit larger than the dough once it is unrolled, use 2 tablespoons of flour to prepare a flat surface and gently roll the dough to fit into your pan.)

Using a sharp knife or kitchen scissors, cut slits into the dough on each side of the fruit 3/4-inches wide.

Carefully begin folding strips over the fruit, criss crossing the dough like a braid. When you reach the end, fold the ends over and seal with fingers.

Melt butter and brush the top of the crescent braid.

Bake for 30 minutes being careful that the top does not burn.

Cut and serve warm or cold.
Make it your own! Use your favorite fruit combination for this crescent braid.
Serve hot with vanilla ice cream or cold with a cup of tea or tall glass of cold milk.
Recipe by www.culinarybutterfly.com