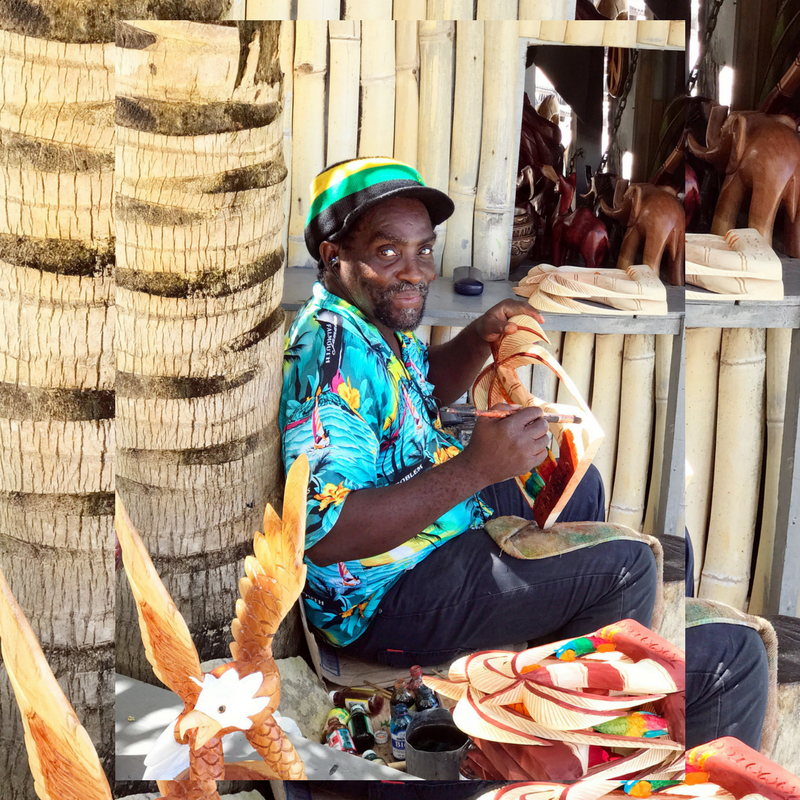 In February, I visited the beautiful island of Jamaica, and I found a treasure! Webster Dictionary defines treasure as "something of great worth or value; also, a person esteemed as rare or precious, a collection of precious things." A rare treasure is precisely what I found during my stay at the Secrets Resort in Montego Bay, and the treasure's name is Herma.
Herma and her husband have been hand carving wood art in Jamaica for over 35 years. They were one of the first pioneers to forge the path of this beautiful art long before it was popular on the island. Each piece is made from red cedar and Lignum Vitae, a tree indigenous to the Caribbean and the northern coast of South America. These woods are used because of their strength, toughness, and density, making it possible to carve the wood into intricately detailed designs. The Lignum Vitae tree is also the tree of the Bahamas and the Jamaican national flower.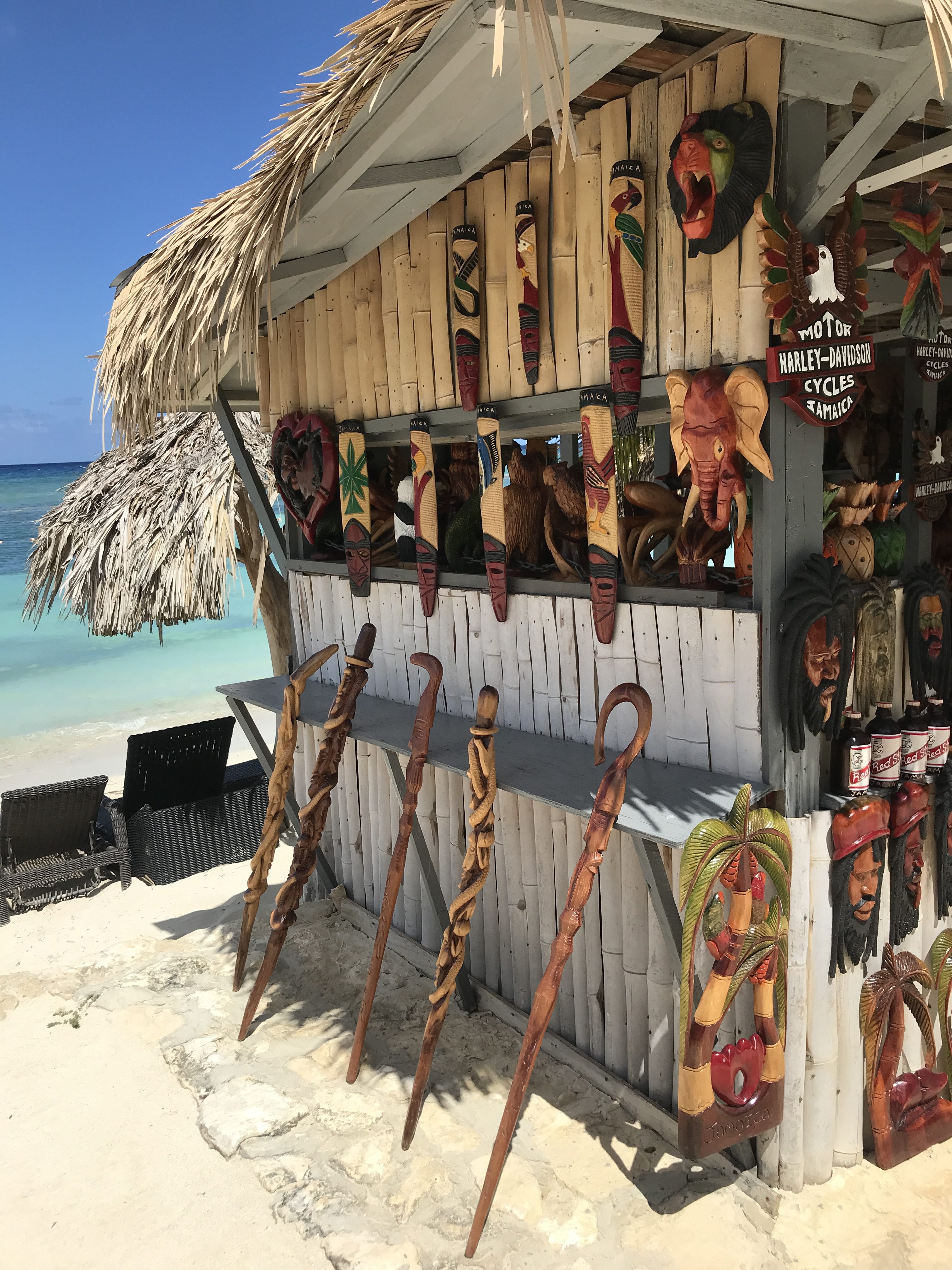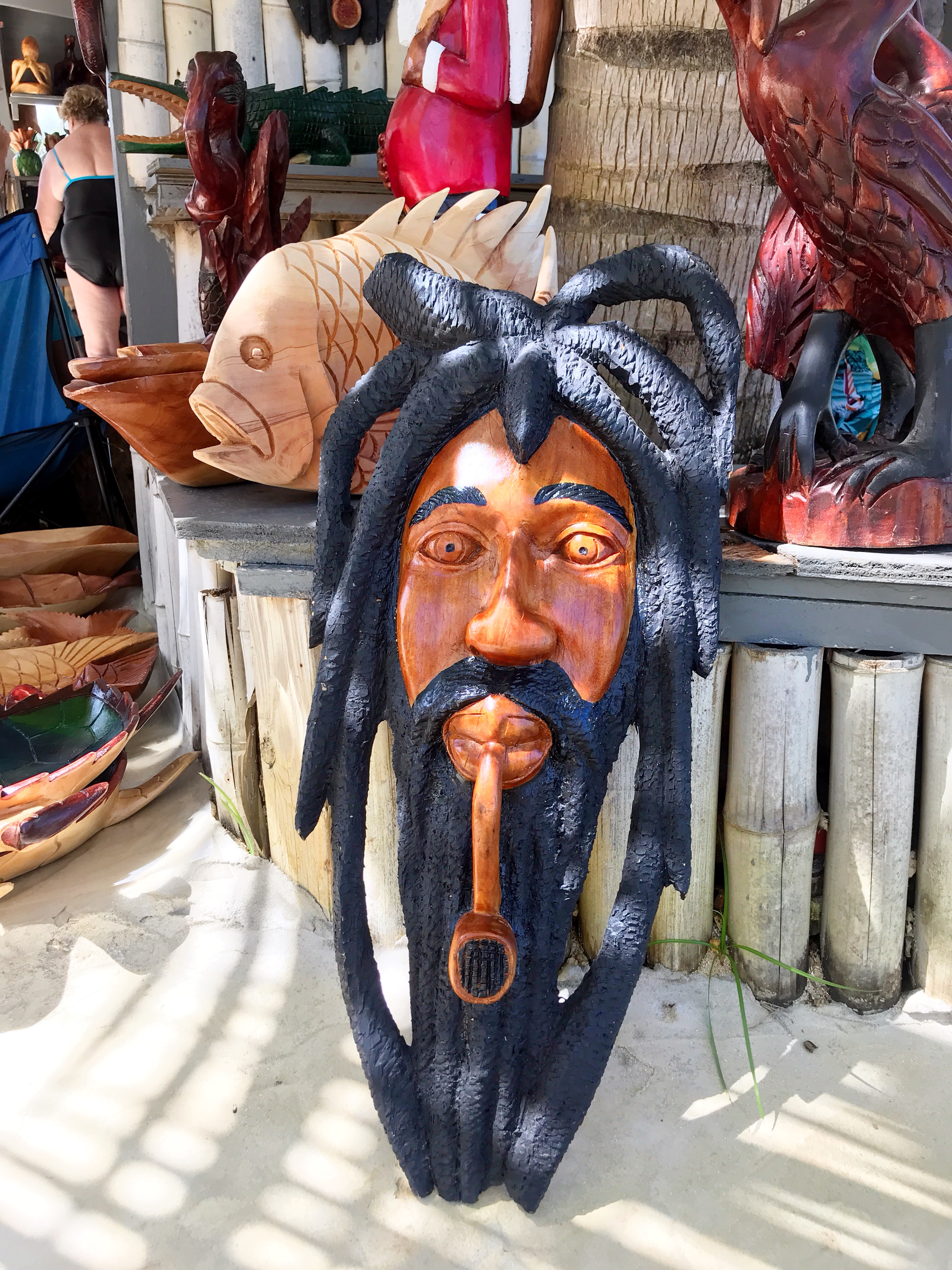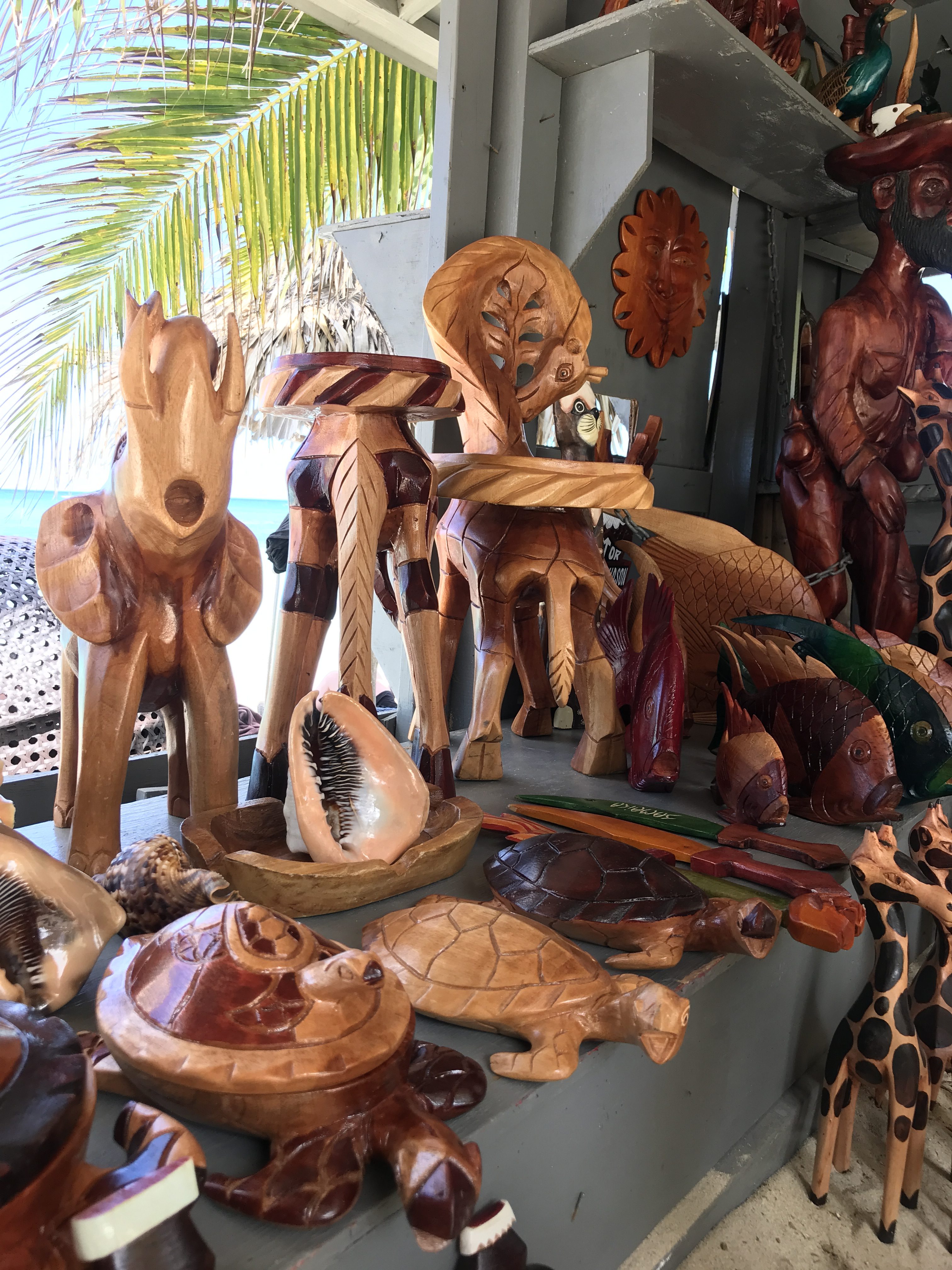 For years, Herma and her family were one of the only artists on the island who specialized in this type of wood carving. Unfortunately, in recent years, larger companies have recognized the value of these beautiful treasures and have saturated the Jamaican market with a mass manufactured version of Herma's wood art. Although this entrepreneurial couple has faced their challenges with competing manufacturers absorbing the market over the years, as an artist true to her gift, Herma stands proudly by her work confident the passion and love she puts into her pieces stand for itself. Apparently, the luxury resort "Secrets" in Montego Bay agrees, since they gave Herma exclusive rights to sell her goods on their property in a permanent retail space.
If you are ever in Montego Bay, Jamaica, consider staying at the exotic Secrets Resort and while you are there, look for Herma and her woodcarving hut right off the beach. But make sure to leave plenty of extra room in your suitcase to take home all of the treasures you will find there. And, don't forget to tell her, Lisa sent you.