Hi, I'm Lisa Soldo-Johnson, creator of Culinary Butterfly. Welcome to my blog. I am so glad you came and truly grateful for the opportunity to share a piece of my world with you from my perspective and my kitchen.
It's a powerful thing – to take a fresh look at the world around you, seeing life through a different lens and discovering, maybe even for the first time, the beauty of someone whose nationality, food, and traditions may be entirely different from your own. On occasion, even an unexpected glimpse at life on the other side of the globe can cultivate a spirit of curiosity that challenges our understanding, compelling us to consider the beauty and value that individuals and their culture bring to the world.
I believe, when we allow ourselves to see the beauty and worth of an individual – someone who's learning and life experience have created them to be authentically unique, like a butterfly who's flight takes them to unexpected places, we have the privilege of stepping out of our world and into theirs.
This is what Culinary Butterfly is about.

I'm Lisa – a wife, mom, and an avid ethnic food enthusiast who is drawn like a magnet to people of cultural diversity.
As a native Minnesotan, I grew up surrounded by diversity. Minneapolis is a wonderful potpourri of cultural richness. A place where you have the opportunity to pursue global experiences through the arts, culture, food, and the melting pot of people who reside in this city.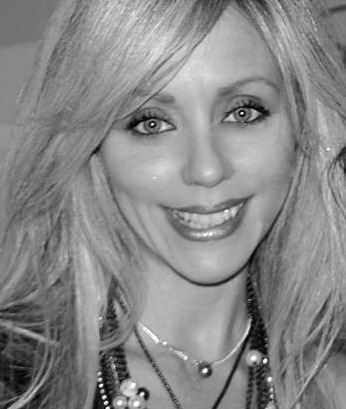 Call it providential if you will, but I almost always feel more at home with a culture that is not my own. They have something to teach me. Something that I need to know to become a wiser person. I hope to pass the wisdom and passion for others on to my children, and I hope they teach their children the truth about the goodness of individuals who are different than themselves.
So much of my sentiment and curiosity for ethnic groups have evolved in my life by my friends and their food. The love and passion they express for their cultural heritage have been my greatest teacher. Being an inquisitive fan of global cuisine and an advocate of healthy eating, I have had the privilege of pursuing my love for food as a writer for a local magazine where I wrote articles covering healthy eating and recipe ideas as well as restaurant reviews for local establishments. I am currently working on my first global cookbook. I invite you to take a sneak peak at my book here.
I hope you will visit my blog often and that it inspires you to learn about other cultures and to try the recipes that are new and unfamiliar to you. Go ahead, expand your taste buds – open your heart to people and cultures that are different. Stretch your culinary wings and take a trip around the globe to discover the beauty and uniqueness of your neighbor across the street and around the world.