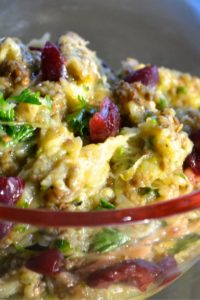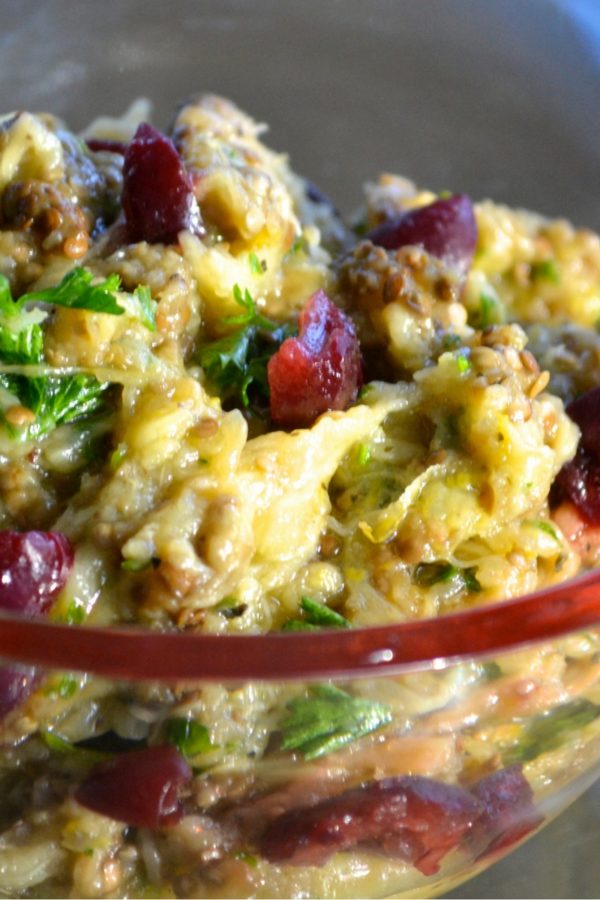 | | |
| --- | --- |
| | |
Score eggplants and place on baking sheet under broiler for 1 hour, turning them over every 20 minutes.

Remove the eggplant from oven and allow to cool. Cut off the stem side of the eggplant, peeling back the outer shell to discard. Divide the flesh of the eggplant into thin strips with your hands. Place in a colander and let flesh to drain for one hour.

Place eggplant pulp in medium bowl, adding garlic, lemon zest and juice, olive oil and 1/2 teaspoon of salt and pepper each.

Using a fork, stir and mash the ingredients together until completely combined. Set aside and let mixture sit for 1 hour to marinate.

Add parsley, mint and pomegranate seeds, mixing well. Add additional salt and pepper to taste.
Recipe on www.culinarybutterfly.com