Tamari Scrambled Eggs & Rice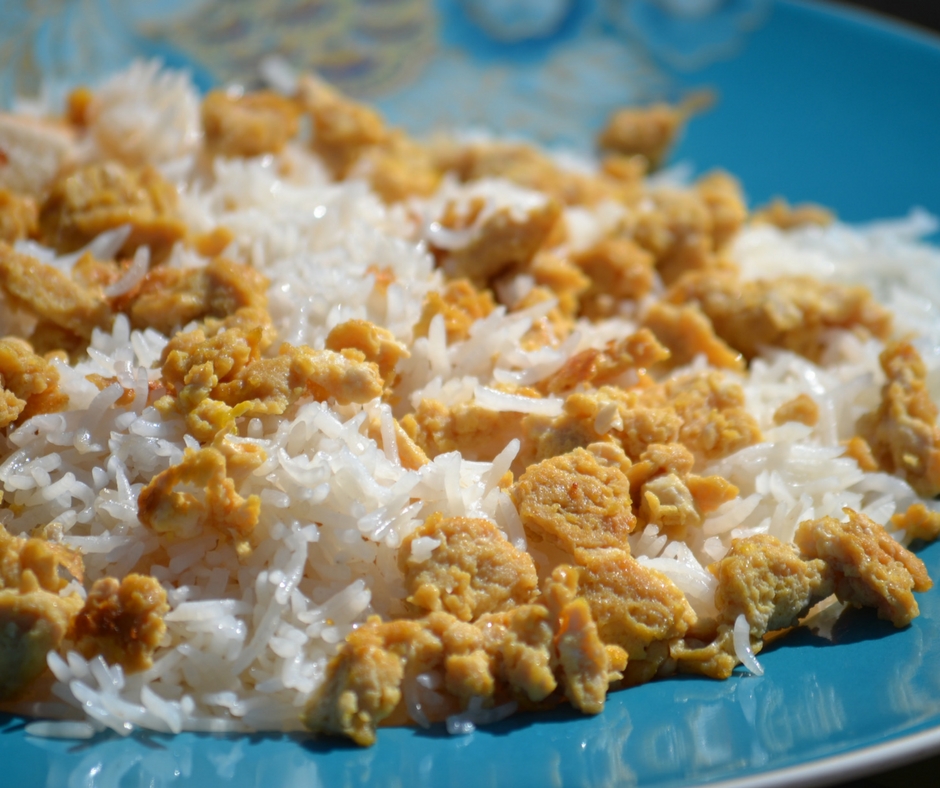 Print Recipe
Tamari Scrambles Eggs and Rice
Yum
A great way to use up rice from last night's dinner, while creating a light and savory breakfast meal.
In medium bowl, beat eggs until completely scrambled. Add Tamari sauce and beat into eggs mixture.

Coat non-stick pan with cooking oil and heat on medium-high. Pour in egg mixture, breaking them into small chunks as they cook. Remove from heat when done.

In large bowl, gently toss together rice and eggs with fork until combined. Spoon on to individual plates and serve.
Recipe by www.culinarybutterfly.com