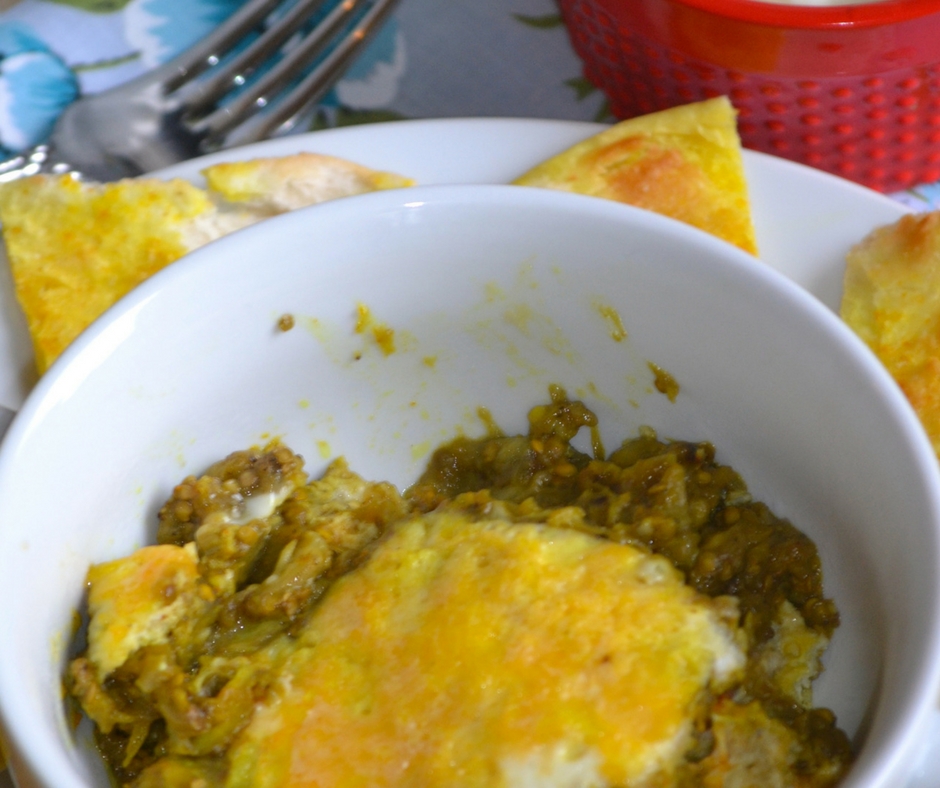 Mirza Ghasemi is a Farsi name for Eggplant Omelet. I absolutely love this exotic breakfast dish because it is made with simple, readily available ingredients like fresh eggplant, garlic, eggs, and healthy dose of immune-boosting turmeric.
Persian cuisine is one of my favorite ethnic foods on the planet.  Similar to Mediterranean cuisine which is typically made using fresh vegetables, healthy herbs and spices, and packed full of flavor, this classic Iranian breakfast dish tops my list of favorites.
This recipe is a bit time-consuming and for busy weekday cooks, one that might be reserved for the weekends when breakfast usually allows a little extra time for the meal. However, I promise, the results are completely worth the effort!  Serve it with toasted flat bread, lightly coated with olive oil, sea salt and turmeric for  complete Persian style breakfast.
I hope you enjoy this recipe! If you've made it please share it with me by tagging @culinary.butterfly on Instagram or @culinarybutterfly on Pinterest, or by using the hashtag #culinarybutterfly on Facebook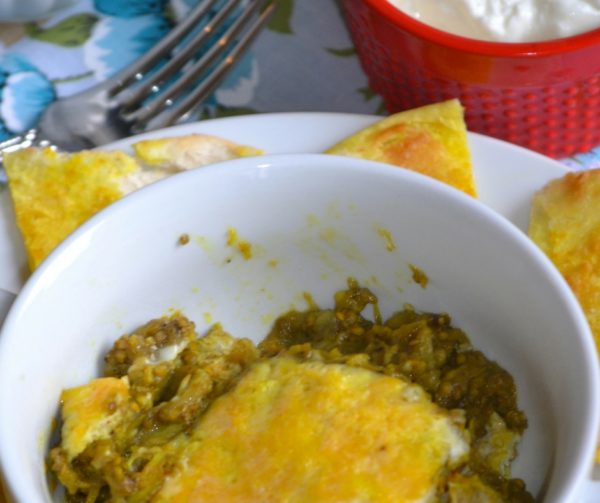 | | |
| --- | --- |
| | |
Preheat oven to 350 degrees Fahrenheit.

Prick eggplants with fork to prevent bursting and place on center of oven rack. Bake for 60 minutes. Remove eggplant from oven and let cool before removing skin and seeds. Chop flesh finely.

In medium skillet, heat 4 tablespoons olive oil and half the garlic on medium low.

Add salt, pepper, turmeric and eggplant. Saute for 5-10 minutes or until all of the juices have been absorbed.

Spread out the eggplant mixture evenly in the skillet. Using spoon, make 4 openings in the eggplant.

Pour 1/2 teaspoon olive oil and 1/2 teaspoon grated garlic in each hole. Pour equal amounts of the egg mixture into each opening and cook over low heat for 5-10 minutes or until eggs are firm.

Using a spatula, cut eggplant mixture into 4 pieces and scoop out each section a long with it's egg, and transfer to a serving plate or bowl.
Garnish:
Toasted flat bread, lightly coated with olive oil, sea salt and turmeric.
1 cup Greek yogurt as a side dish.
Recipe found on www.culinarybutterfly.com