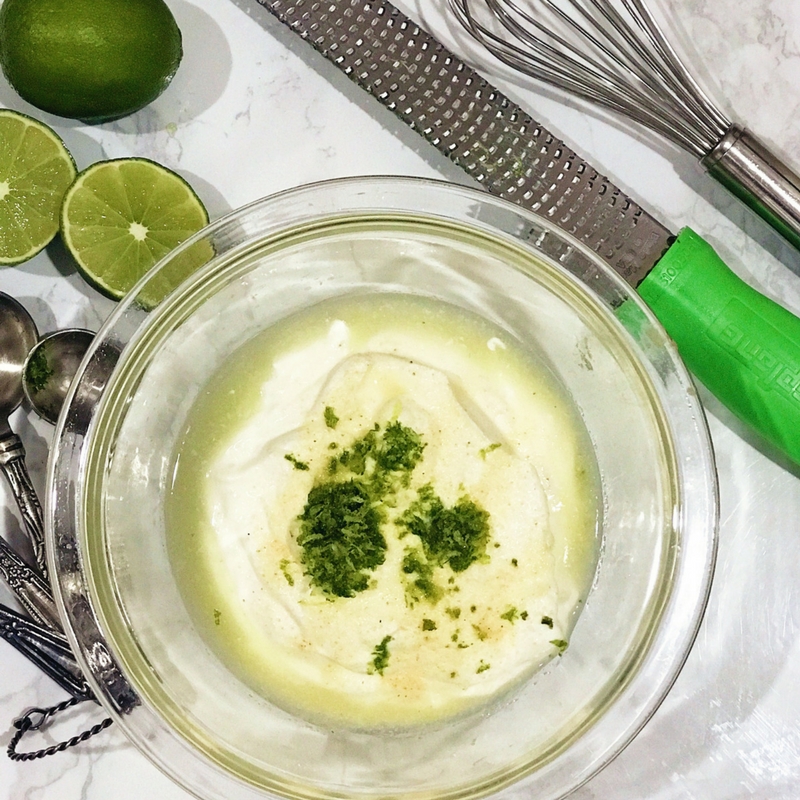 Have you ever took a bite into a burger, a fish taco, a burrito, dry chicken, or a bowl of chili and said to yourself, "Hmm, this recipe needs a little something more, but I'm not sure what"? Lime Crema is your answer and it's not just for Mexican food anymore. It's light, creamy, packed full of flavor and you can whip it up in under 5 minutes. But the fun doesn't stop there.
The thing about this dreamy Lime Crema is that it has endless uses. The next time you watch a movie at home, don't pop the predictable popcorn, instead, whip up a batch of Dreamy Lime Crema and pair it with your favorite chips or vegetables.
It even makes a great dip for grapes and fruit if you want a creamy sour twist to your snack time. And believe it or not, drop a dollop over some chocolate cake or carrot cake and experience a whole new burst of flavors you will love. It's literally "Dreamy."
Here are some delicious recipes you can pair this easy lime crema with: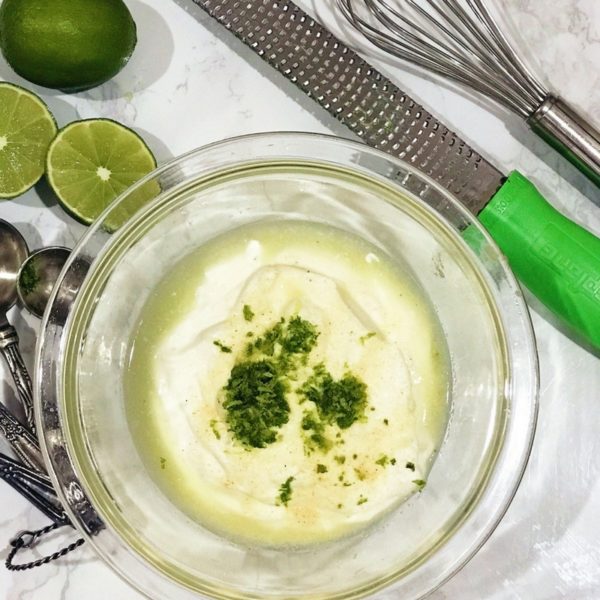 | | |
| --- | --- |
| | |
In small bowl, whisk sour cream, lime juice, garlic powder, and salt until creamy and smooth.

Cover and refrigerate until ready to use.
Recipe Notes:
Excellent on fish and chicken tacos.
Use with meat and rice, in soup or chili, as a chip or vegetable dip.
The versatility of this dip is endless.
Recipe by Lisa Soldo-Johnson for www.culinarybutterfly.com