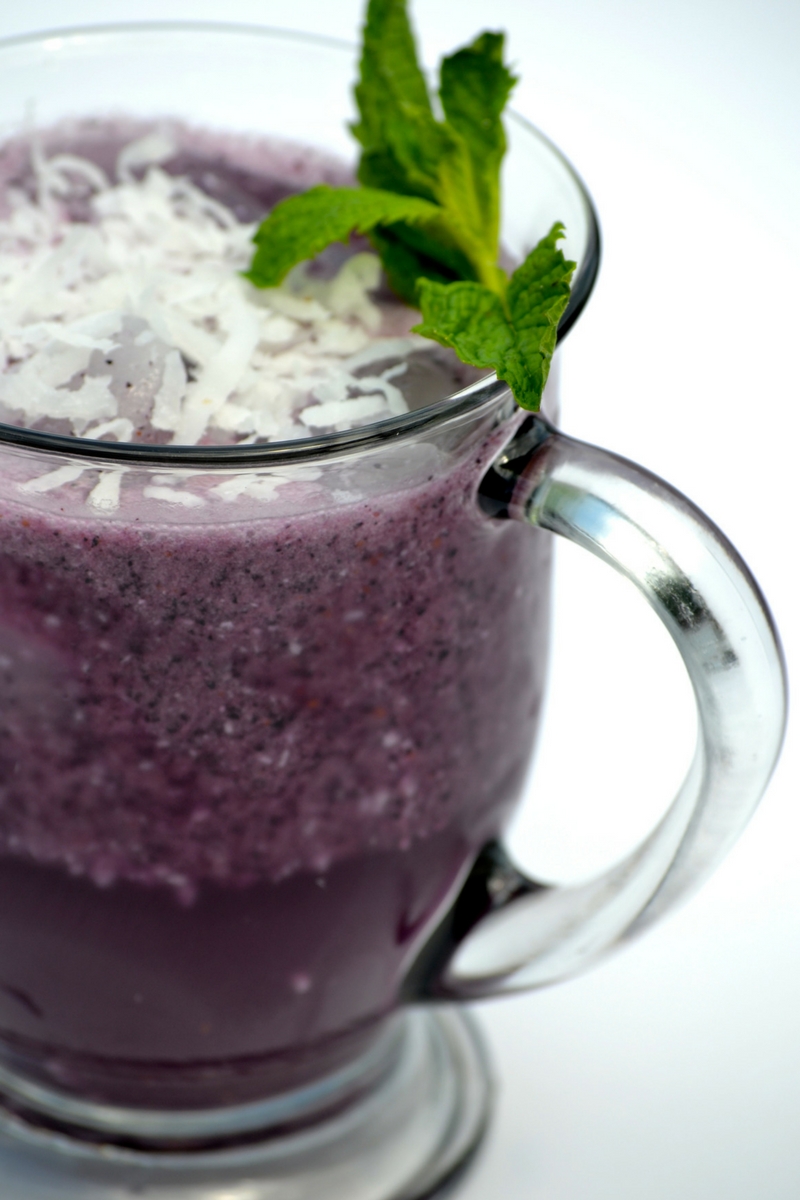 Everyone has their own favorite  smoothie recipe that they turn to when creativity eludes their blender skills.  So when you are in the mood for a detour from the usual flavors, try my Blueberry Coconut Green Tea Smoothie.  It's a unique blend of frozen blueberries, green tea, agava nectar and a teaspoon of coconut shreds.
I especially love this smoothie for more of a mid-day snack because of the lively flavors in the blueberries and green tea and slightly gritty texture that comes from the coconut shreds which I happen to like.  If you are not a fan of texture, I would omit the coconut shreds and stick to the remaining ingredients.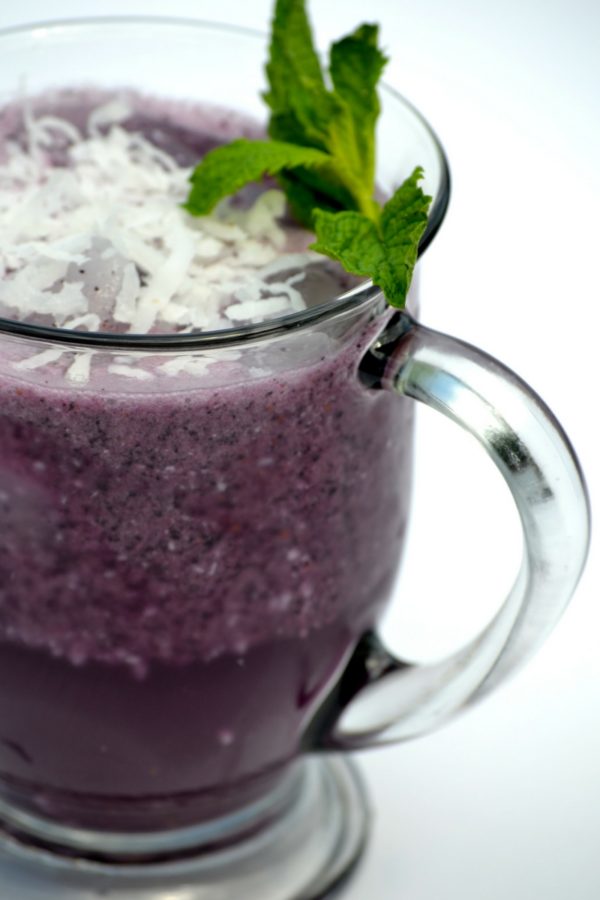 | | |
| --- | --- |
| | |
Blend all ingredients on high for 45 seconds. Pour into your favorite glass and sprinkle coconut on top as a garnish. Enjoy!
Recipe by www.culinarybutterfly.com