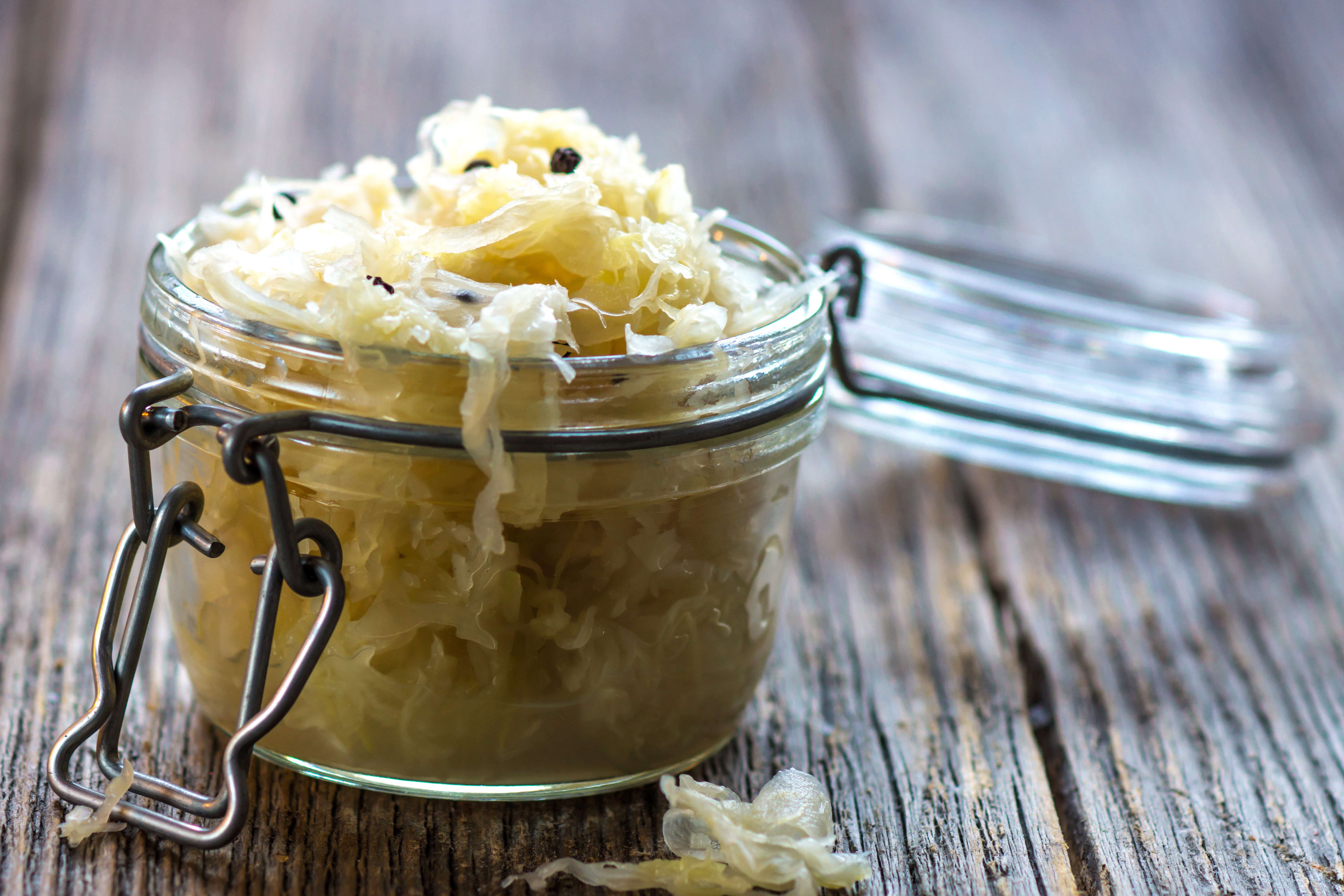 Sauerkraut is one of those interesting foods that you either grew up eating, discovered you loved as an adult, or are happy to say "No thank you", when it comes around to your side of the table. For me, sauerkraut is one of those delightful treats that I consumed by the bowl-full as a kid.
My German mother loved to cook with sauerkraut when ever possible. She made sauerkraut and spare ribs, sauerkraut and brats, and my all-time favorite, sauerkraut sandwiches. Yep, a little butter on a piece of white bread with heaps of sauerkraut and it was a taste of foodie heaven for me! As a kid, I just couldn't get enough. However, when I grew up and learned to read labels, I realized that my beloved canned sauerkraut was jam-packed with anything but delicious, nutritious ingredients. Ugh! What?
Store shelves are lined with sauerkraut options, each packed with ingredients like Benzoate of Soda, Sodium Metabisulfite and other harmful additives that work against healthy organs and have absolutely nothing to do with a healthy diet. They are generally there for added shelf life.
However, there is a much better option for people who are willing to engage in a little foodie DIY . Homemade sauerkraut , made with finely shredded cabbage and salt, is considered a Raw Super Food that helps to support heart and digestive health, improves circulation, stimulates your immune system, reduces cholesterol levels, and improves eye and skin health just to name a few.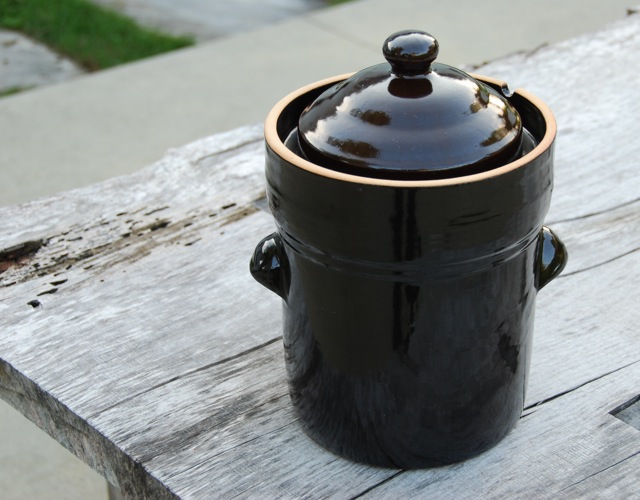 The best part of making your own sauerkraut at home, besides being insanely easy, is that you can refrigerate it for a good year or water bath can it for a much longer shelf life. The longer it ferments, the better it tastes! There are a number of recipes on how you can make sauerkraut at home using a variety of ingredients in addition to cabbage. I recommend starting with your basic green cabbage and pickling salt, and then consider making your next batch with bright, beautiful vegetables like, carrots, celery, purple cabbage, or whatever you like. I make mine in a fermenting pot like the one above since I like to make a few dozen pint jars at a time. You can also make it using canning jars if you want a smaller batch.
If you are a sauerkraut lover like me you will absolutely love this home made healthy version. And if you are not, go on, grab a head of cabbage and give it a second chance. You may just fall in love for the very first time with your very own home made raw fermented sauerkraut!