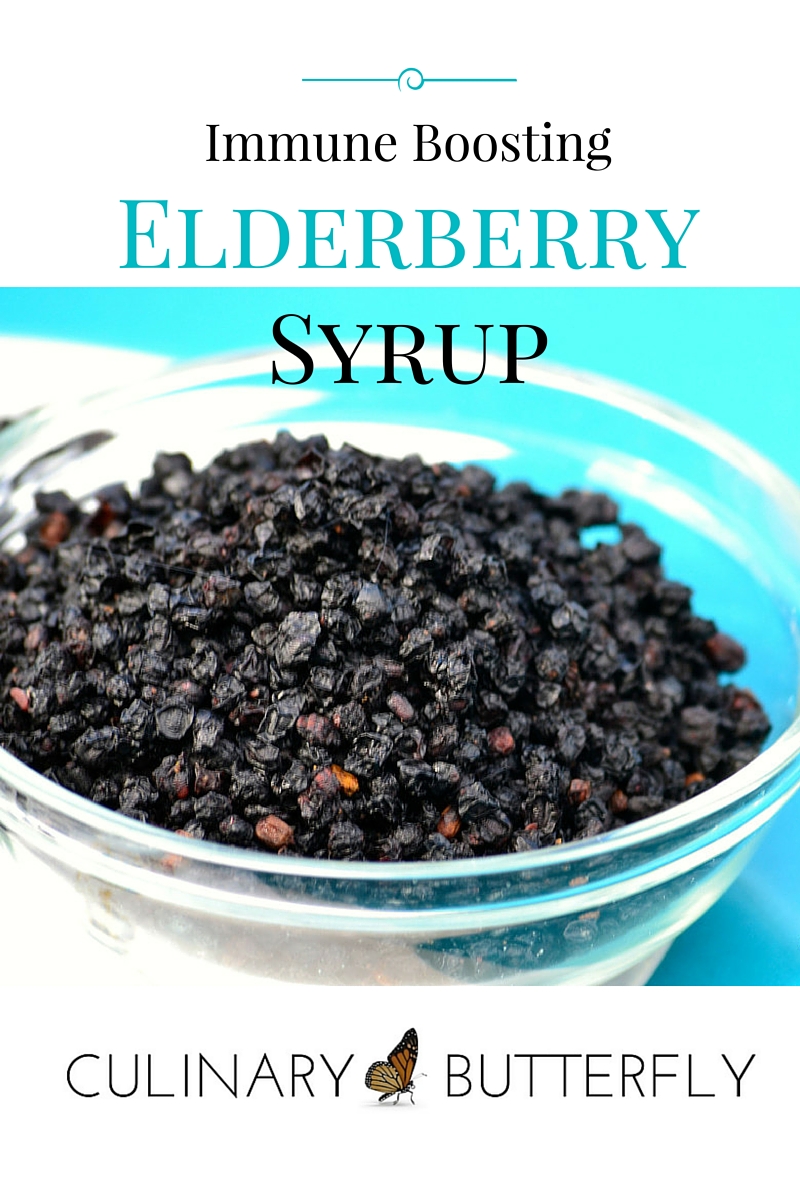 FIERCE FIGHTER FOR FLU AND COLDS
Elderberry Syrup is one of my favorite herbal remedies to make! This power-packed liquid is at the top of my list for most effective natural remedies for fighting off the flu virus, colds, and to help give your immune system a huge boost. Best of all, you will love how much money you can save by making your own elderberry syrup at home.
This weekend I was feeling a bit under the weather, and realized I ran out of my coveted dried elderberries to make my own batch of Elderberry Syrup. So instead, I purchased a 3 ounce bottle of Elderberry Syrup from my local Wholefoods store, costing me a whopping $15 cold cash for that little bottle. To put this into perspective, my homemade elderberry syrup uses organic dried elderberries, organic raw honey, fresh ginger, a few cloves and cinnamon sticks, and clean, filtered water from my kitchen. That's it! With just 6 ingredients, you can produce an effective natural alternative for combating a variety of illnesses at the cost of only pennies on the dollar.
Note: Cost will vary depending on the price of ingredients. How does $1 instead of $15 for 3 ounces of Elderberry Syrup (also known as Sambucol) sound to you? Let's break down the cost of making this dream syrup, shall we?
*Store bought Elderberry Syrup: 3 ounces $15
*Homemade Elderberry Syrup: 32 ounces $10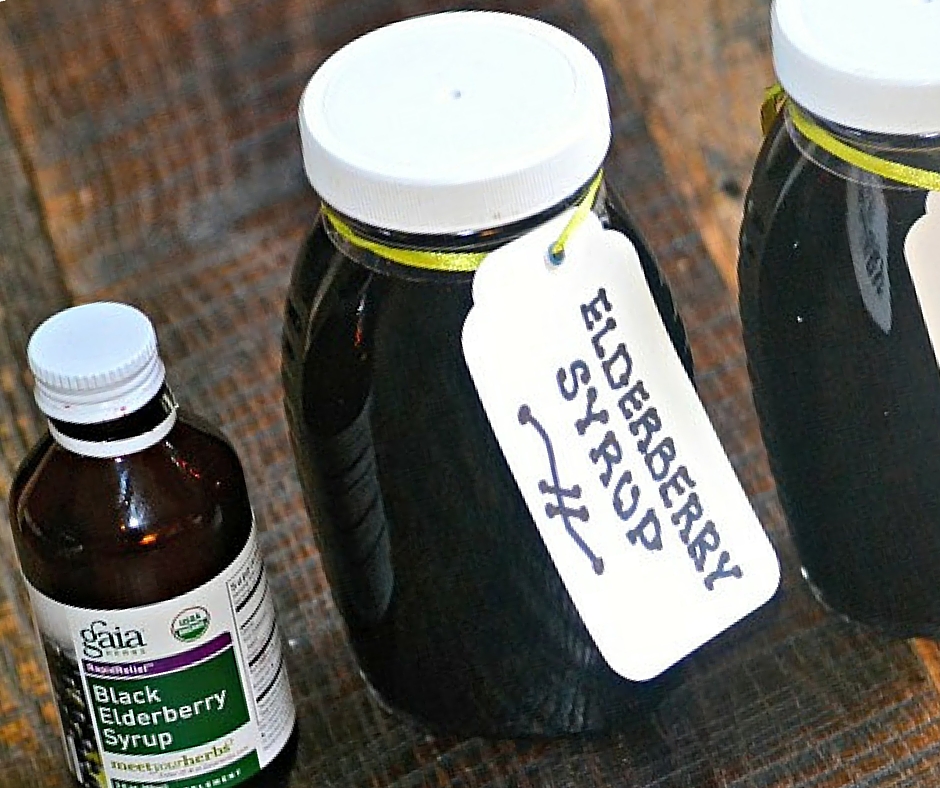 Here is the cost analysis. If you were to purchase enough of the store bought version to equal your homemade syrup, you would have to pay $150 to Wholefoods for what has now cost you $10 by making it at home. Baam! Now that's what I call, "Seriously worth it!" . So the next time you are at your local co-op or on Amazon, pick up some dried elderberries, and the necessary ingredients to whip up a batch of healthy, immune boosting elderberry syrup. As Hippocrates once said, "Let food be thy medicine and medicine by thy food."
NOTE: The recipe makes approximately one 16 ounce jar. I doubled the recipe, using only 1 cup of honey, for the double batch shown in the photo above.
BONUS TEA: Make delicious healthy elderberry tea by reusing your elderberries after making your elderberry syrup. Here's how: Originally 1/2 cup dried berries, 4 cups water, honey or sweetener as desired. Directions: Place used elderberries in pot, add 4 cups water and bring to boil. Remove from heat and let stand 10 minutes before straining. Add sweetener if needed. Keep in refrigerator for later use. Enjoy hot or cold.