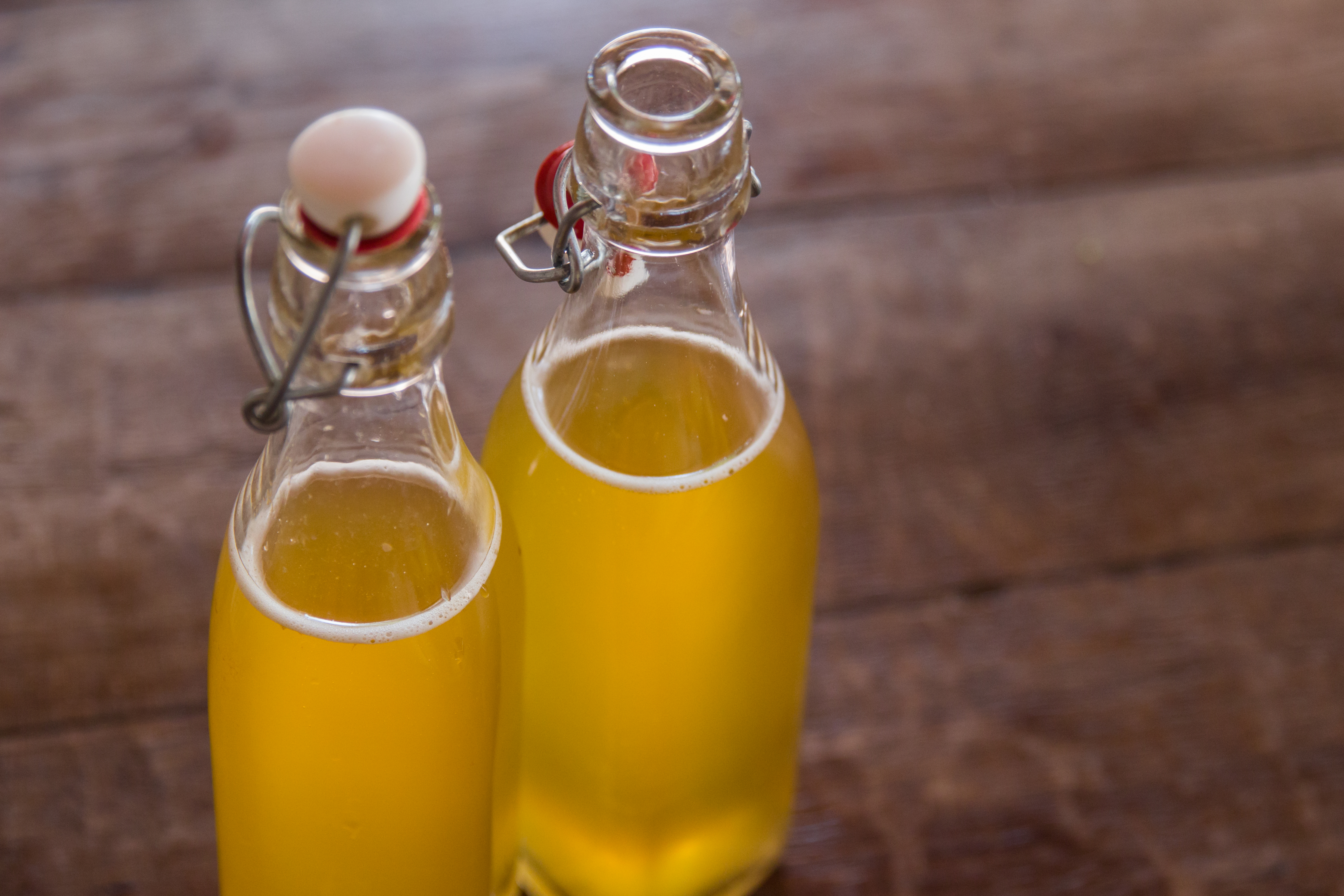 Kombucha – known as the "Elixir of Life" has been hailed throughout the world as an immunity-boosting tea, which can strengthen the body against many ailments. Originating over 2,000 years ago in the Far East, kombucha is considered a cure-all that detoxifies the body, aids digestion, boosts the immune system and has even been touted by some as a powerful beverage that can help to reverse the symptoms of cancer.
What is kombucha? Kombucha is a fermented beverage made from brewed tea, cane sugar, filtered water and a bacteria that is introduced from a live starter culture called a SCOBY, or Symbiotic Colony of Bacteria and Yeast. This peculiar rubbery-pancake looking substance that is responsible for jump starting the fermentation process, will ultimately create a healthy ready-to-drink beverage in as little as 7-21 days.
The kombucha trend is on the rise, finding it's mark in the hands of celebrities, medical experts encouraging their patients to trade in sugary soft drinks and juices for this healthier option, and an endless sea of blogs and websites dedicated to DIY kombucha making. One of my favorite books for making delicious, healthy kombucha at home is called "Kombucha Revolution" by Stephen Lee. However, if you don't feel inspired to create a home brew of your own, you can easily find kombucha sold on the shelves of just about any grocery store you might shop at.
Since kombucha contains b-vitamins, enzymes, probiotics and a high concentration of acid (acetic, gluconic, and lactic), your body will benefit from the following effects: Improving digestion, weight loss, increased energy, detoxification, immune boosting benefits, joint pain relief, softens wrinkles, and cancer prevention. A study published in Cancer Letters (an international journal providing a forum for original and pertinent contributions in cancer research) found that by consuming glucaric acid found in kombucha, it reduced the risk of cancer in humans.
Are there any side effects? You can read a half dozen articles on the benefits and side effects of kombucha, and you may find six different points of view on this subject. From personal experience, kombucha has been a great health benefit for my friends and family who have added it into their lifestyle, including myself. Although most people experience many benefits by drinking kombucha with no side effects, there are possible side effects symptoms to be aware of if you are a person with a weakened immune or digestive system, or pregnant and nursing women. It is important to do your own homework before incorporating kombucha into your diet.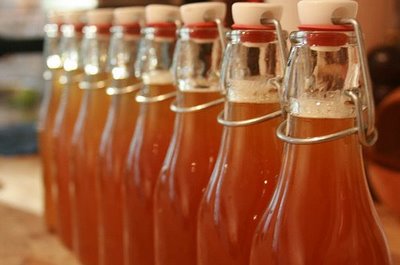 You can purchase kombucha for $3-$5 at your local grocery store or co-op. However if you want to incorporate this Super-drink into your daily diet, it can get pretty costly. It is very simple and quite inexpensive to make kombucha right at home.
President Reagan reportedly drank kombucha daily as part of his regimen to battle stomach cancer. He was introduced, by his physicians, to the age old elixir – kombucha – and it's multiple health benefits including the claim that it has cancer curing properties. He began incorporating the drink into his daily diet, consuming 1 liter (about a quart) of the tea per day. Ronald Reagan appears to have continued to drink the "Elixir of Life" through out the remainder of his life. It is unknown if drinking kombucha was the single determining factor for the President's improvement of cancer, but what is known is that when President Reagan passed away on June 5, 2004, after having suffered for 10 years from Alzheimer's disease, he had not died from cancer. That's encouraging news.