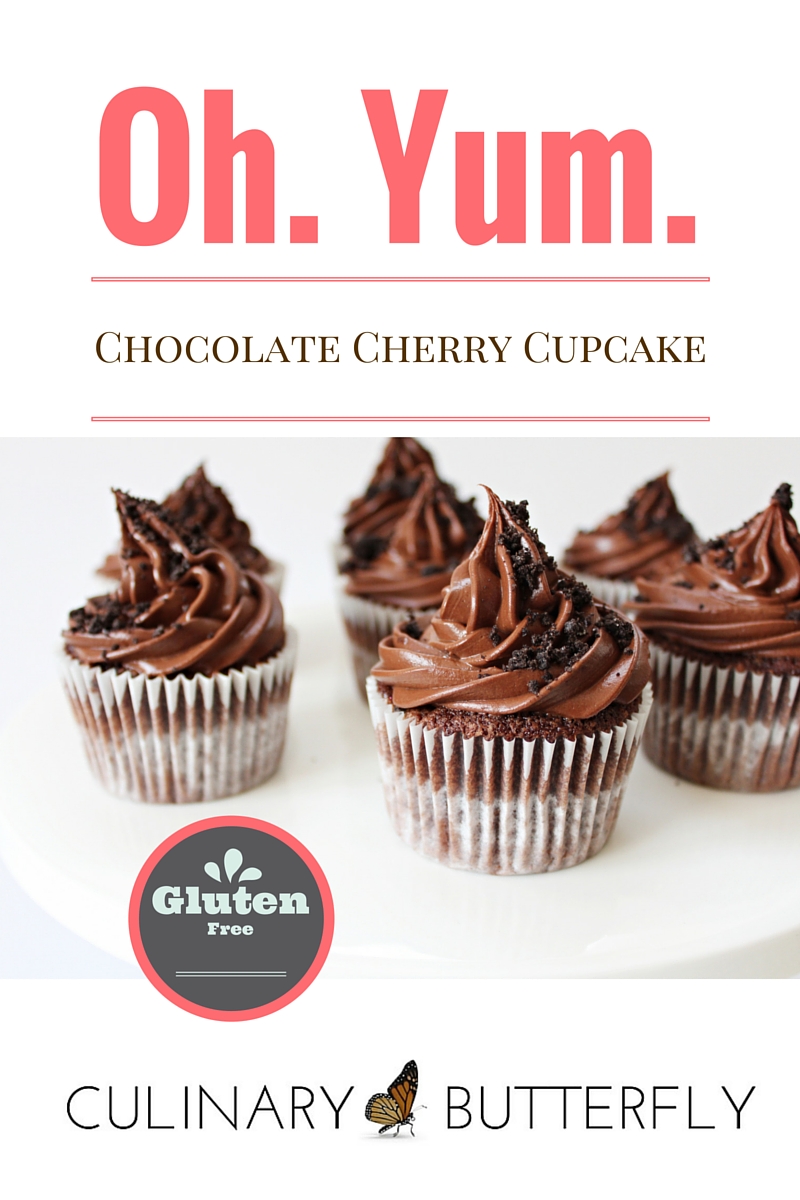 Chocolate cupcakes are like pizza, they are hard to pass up, you can eat them with your hands and not break the eating etiquette rules, and they make the perfect treat anytime of the day, and any day of the week. I really think cupcakes could quite possibly be the perfect dessert.
For those of you who, like myself, have gluten-free eaters in the house, finding really good GF desserts in the stores can be a daunting task. Many times they are dry, tasteless and boring – and making gluten-free baked goods at home can be hit or miss depending on the recipe. I'm here to encourage you with one word, "Glycerine". Vegetable glycerine is a sweet tasting liquid that helps to create moisture in baked goods such as cakes, cookies and breads. It's also used in frosting to make it more pliable and sometimes easier to decorate with.
Now what could be better than a moist chocolatey gluten-free cup cake topped with fluffy sweet frosting? How about that same sweet cupcake stuffed with fresh raspberries or a few juicy tart cherries? Oh yeah! Suddenly the cupcake world got even better.