Chocolate Avocado Pudding
Introducing a guilt-free dessert your entire family will love. Eat your heart out, Bill Cosby! This isn't your childhood chocolate pudding filled with artificial ingredients and jam packed with preservatives. Yikes! Why do you think that creamy treat we all loved as kids have such a long shelf life? Actually, at my house, it didn't last long enough to need a shelf life, but that's besides the point. Well thankfully things have changed, and I'm here to tell you, so has pudding!
By now you may have seen a dozen different versions of the avocado chocolate pudding trend speeding its way across the Internet or in your favorite r raw food cookbook, but they aren't mine. I've spent some time in the kitchen, changing, tweaking, adding, subtracting ingredients to find a scrumptious balance of lightly sweet and creamy chocolate that I think it just perfect. The secret to making this recipe even better is letting it cool in the refrigerator at least an hour before eating it. Yes, it's going to be hard not to eat right away, but I promise it will be totally worth your wait! Enjoy!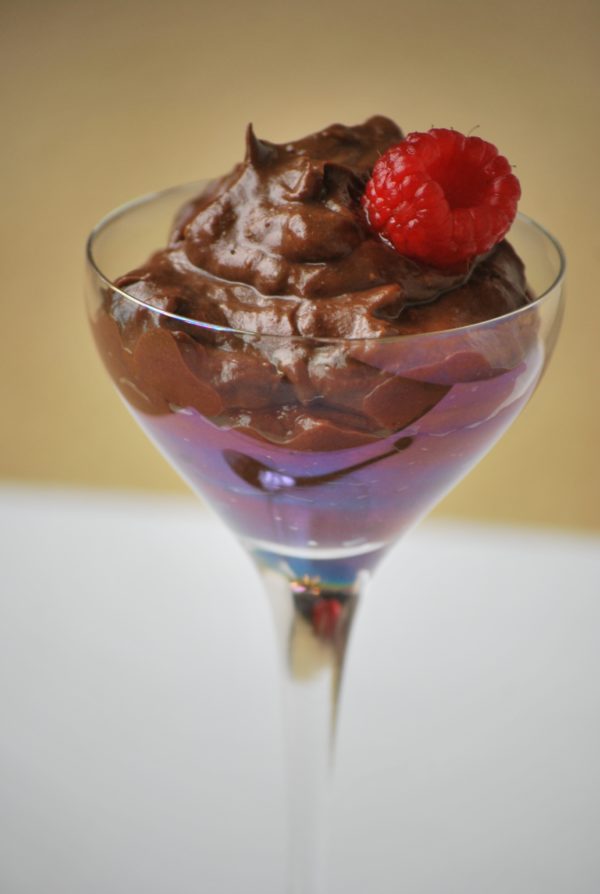 | | |
| --- | --- |
| | |
Place ingredients into a food processor, blending until smooth.

Pour pudding into bowl and refrigerate at least 1 hour or until ready to serve.
IDEA!
After dividing mousse into serving dishes, top with favorite fruits, nuts, or whipped cream and enjoy!
Recipe by www.culinarybutterfly.com